Dogs are funny. They have no idea how big they are. They remember when they were puppies and would sit on your lap and you would hold them. Being big doesn't mean you don't need some babying every now and then, and these pups know that for a fact. just go through the images of huge dogs who just want some puppy lovin'.
You're definitely not going to be able to sneak them into a store and they might accidentally knock the wind out of you when trying to climb into your lap for a snuggle. You'll want to put your fine china away and take the roast beef off the counter when they're around.
Dogs are hilarious, sweet and adorable, and so even when they are crushing your bones and squeezing the air out of your lungs, it's hard to tell them to get down, or sit elsewhere. The dedicated dog owners on this list don't let the extra weight get them down… they just remember to take some Advil before sitting on the couch.
The biggest dog breed in the world (especially in terms of height) is the Great Dane, these giant dogs can weight anywhere between 100 and 200 pounds. The Irish Wolfhound comes in second place weighing anywhere between 105 pounds and 125 pounds.
Other really big dog breeds include the English Mastiff, St. Bernard, Leonberger, Newfoundland, Anatolian Shepherd, Great Pyrenees, Scottish Deerhound, and Kuvasz. All of these breeds can weigh well over 100 pounds.

Here are 20 photos of big dogs I'd love to give a hug to. These 20 dogs clearly have no idea just how huge they really are Or maybe these dogs are perfectly normal and everything around them is just tiny.

1. St. Bernard who wants to be carried around like a puppy.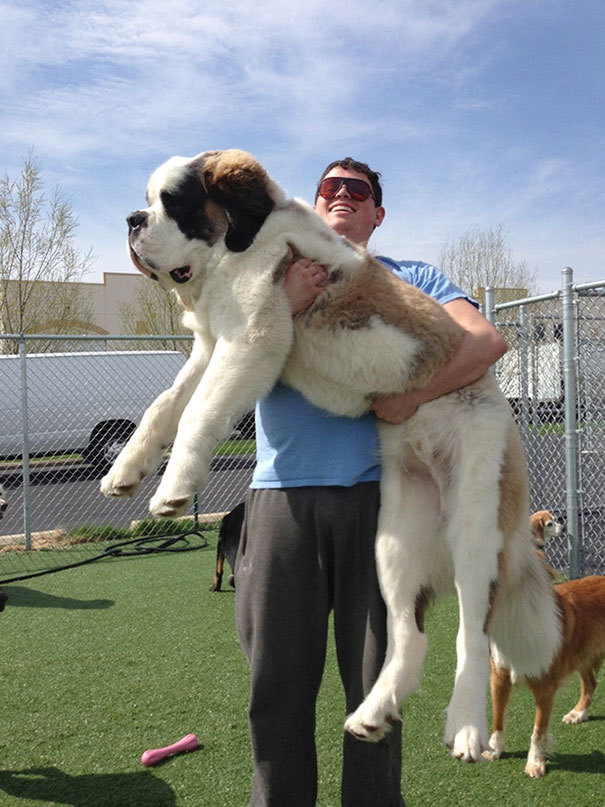 2. Bull Mastiff with a re-assuring paw.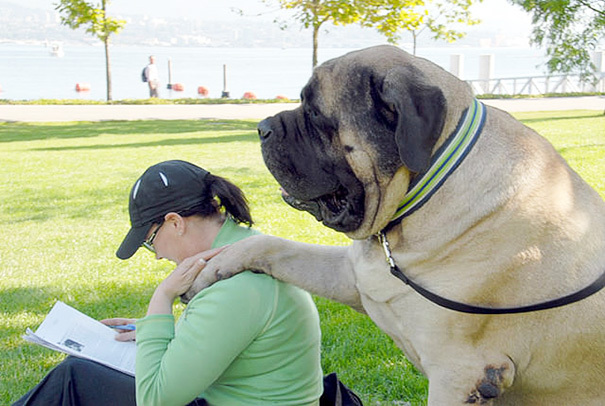 3. No need for a water bowl with this fellow.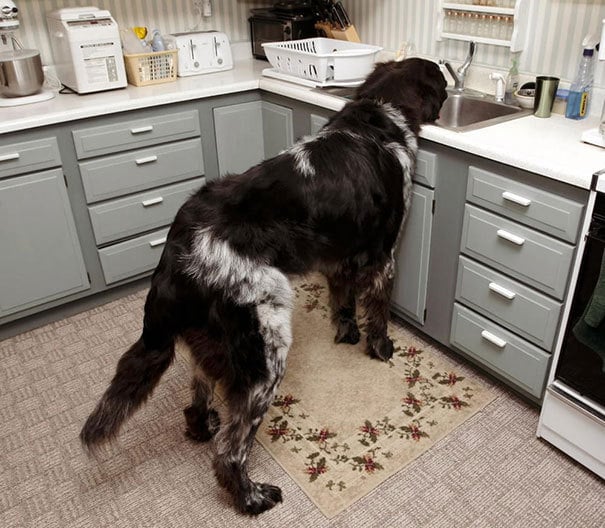 4. dog and her pony.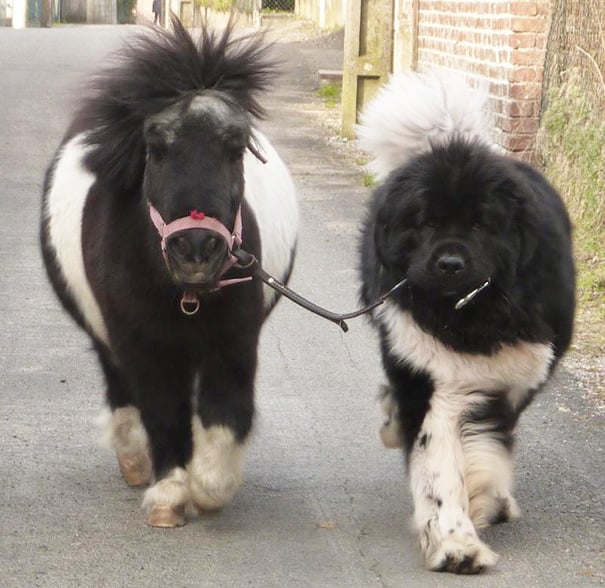 5. Probably will need more towels for this grooming session.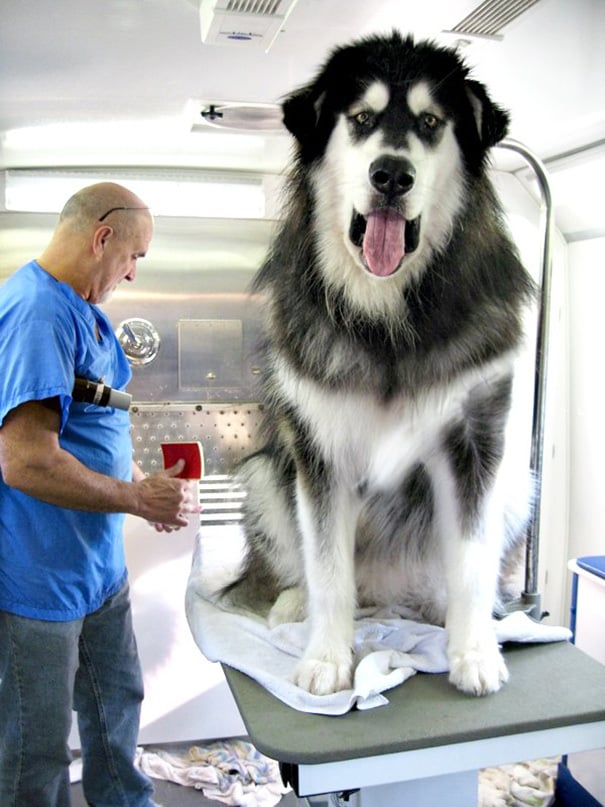 6. An Irish Wolfhound wanting a snuggle.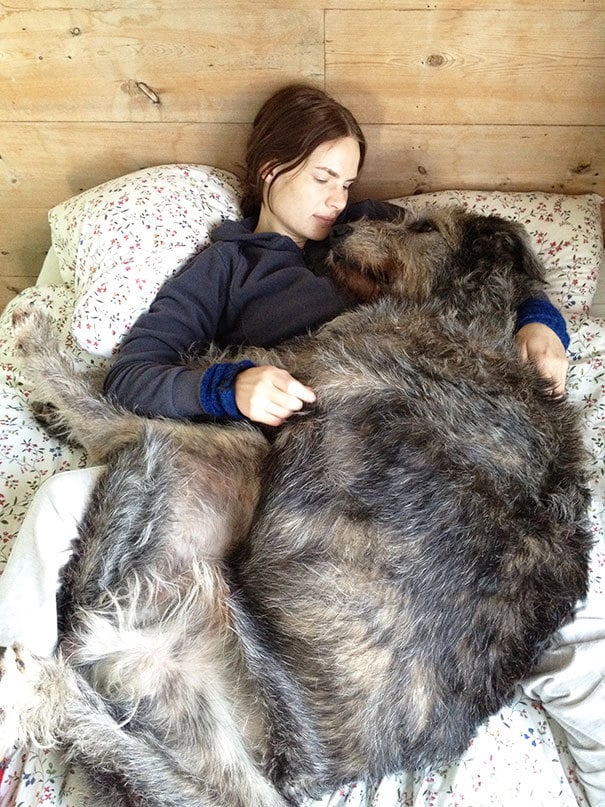 7. Newfoundland dog who needs a haircut.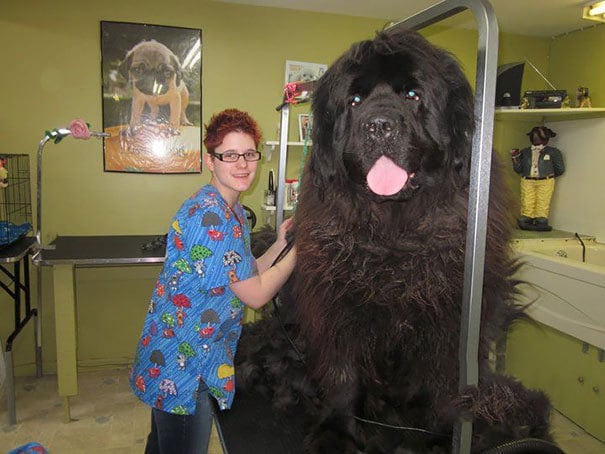 8. An Alaskan Malamute who shares the couch, barely.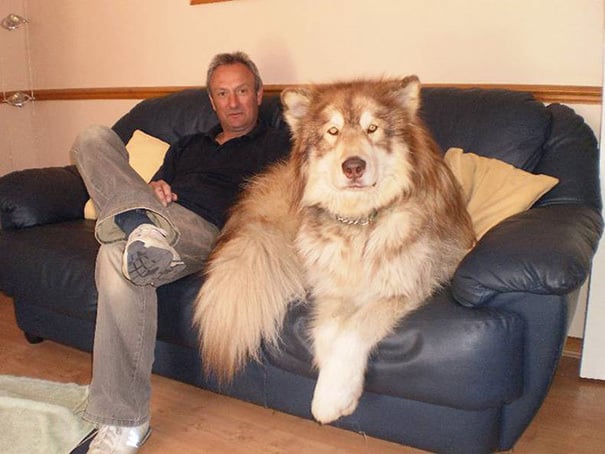 9. Great Dane who's a lap dog at heart.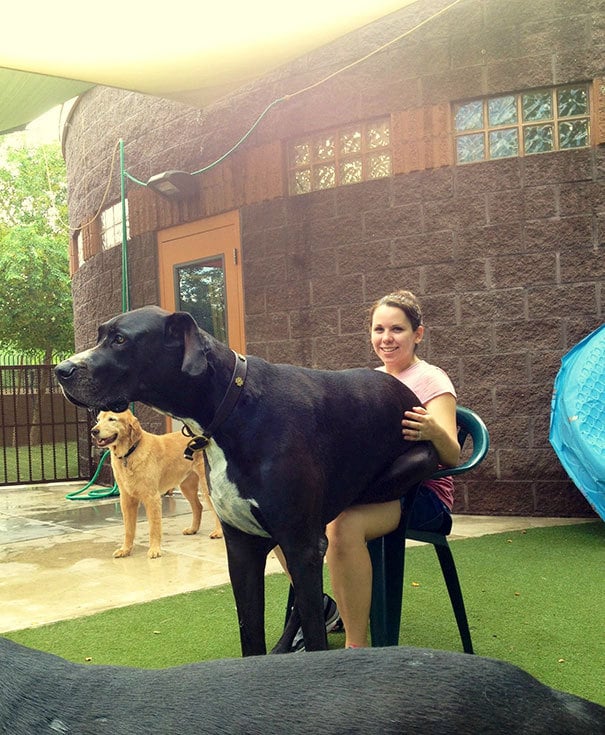 10. St. Bernard hug.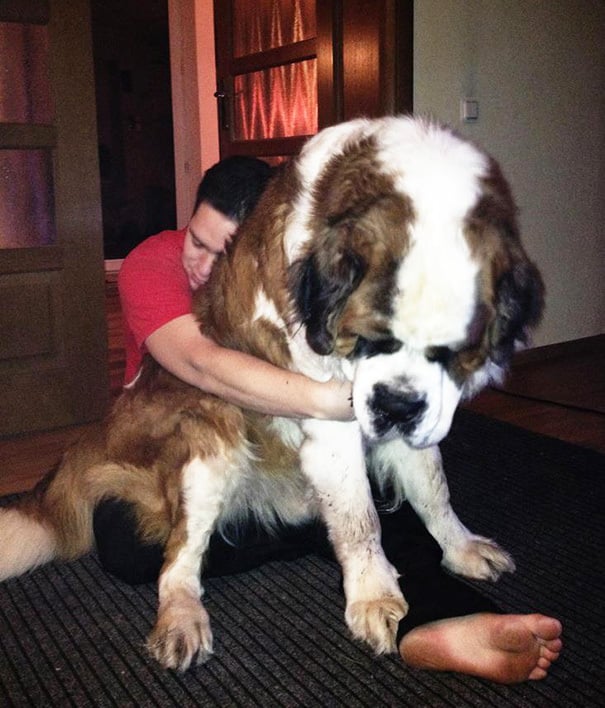 Big dogs often get bad reputations, simply because people are fearful of their size. Big dogs are just as sweet as little dogs; in fact in some cases they are even sweeter! If you have enough space, food, and time a big dog can make the perfect super-size addition to your family.

11. Leonberger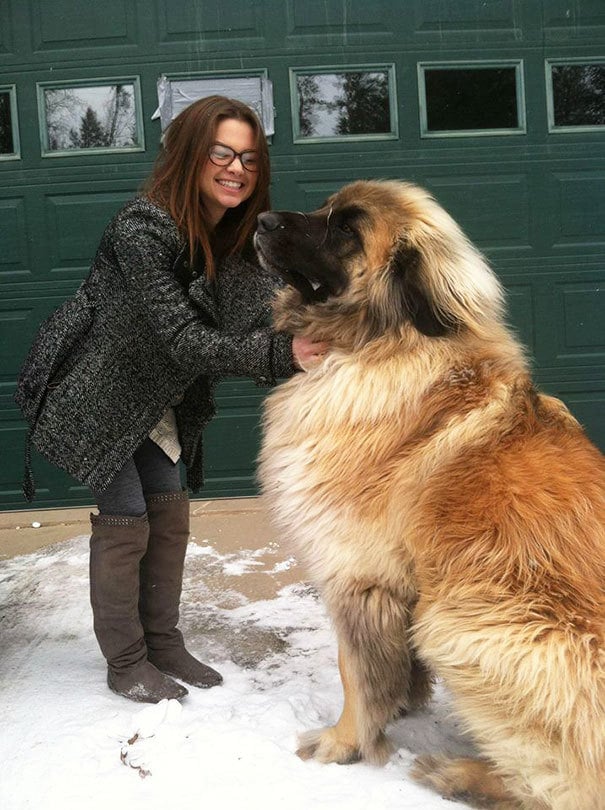 12. Bernese Mountain Dog wanting a piggy-back ride.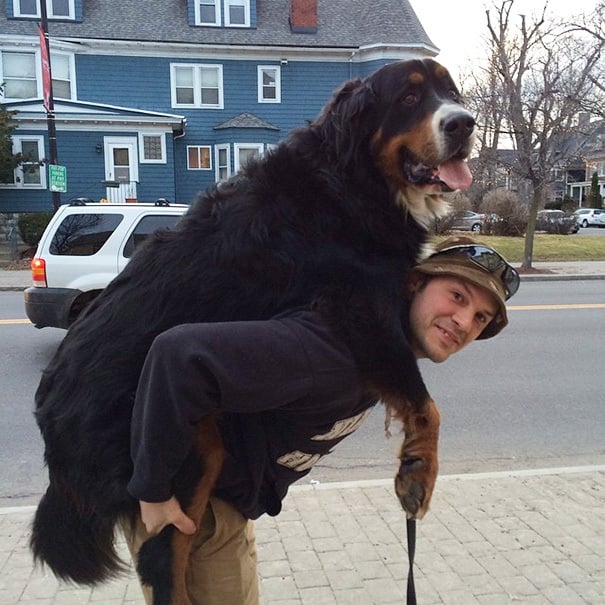 13. Great Dane in her chair.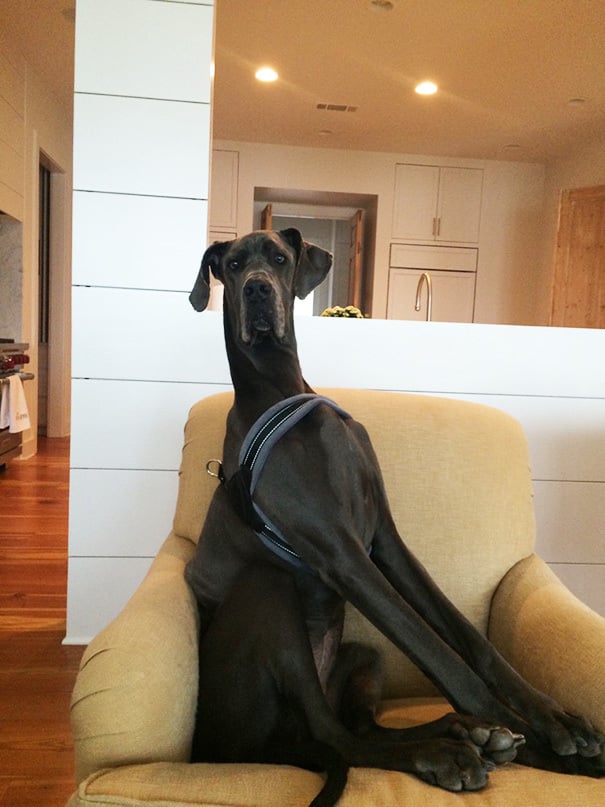 14. Hungarian Komondor out for a run.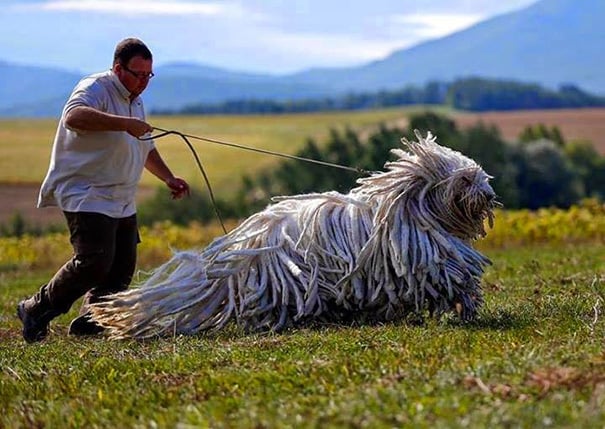 15. Bear hug!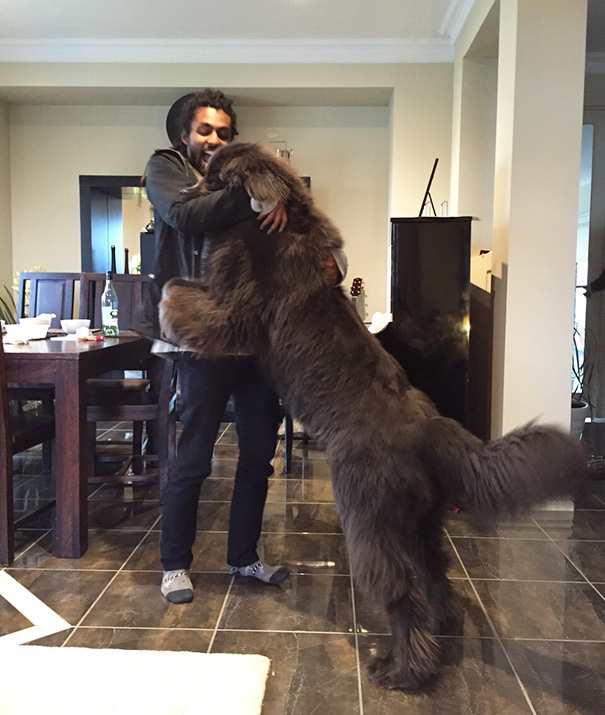 16. Sharing good times and laughs together.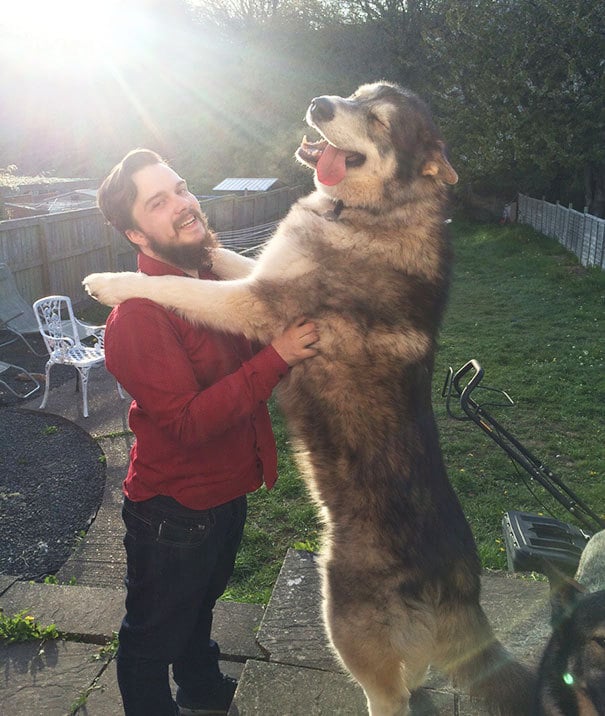 17. Just a 130 lb lap dog.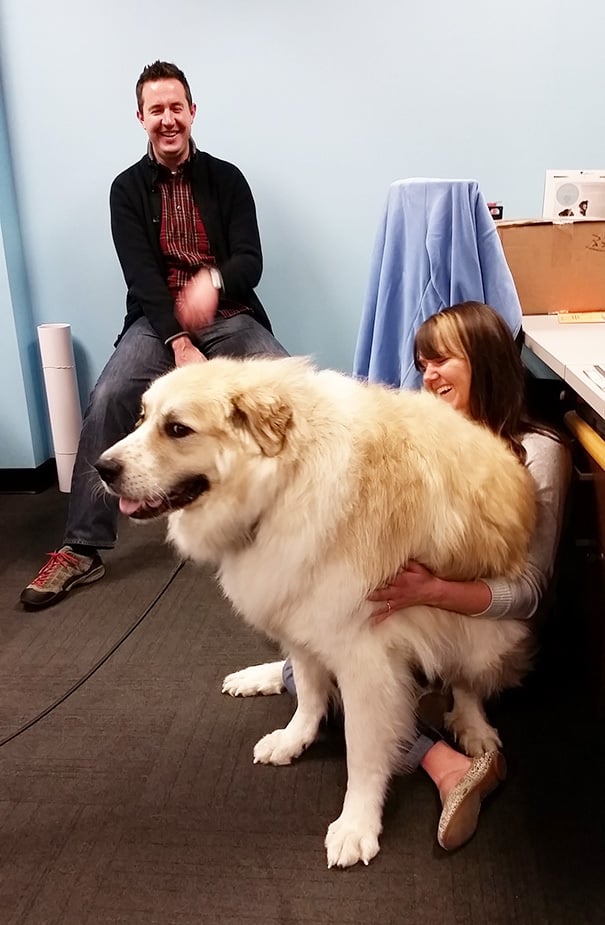 18. Hulk the Pit Bull is only 173 pounds.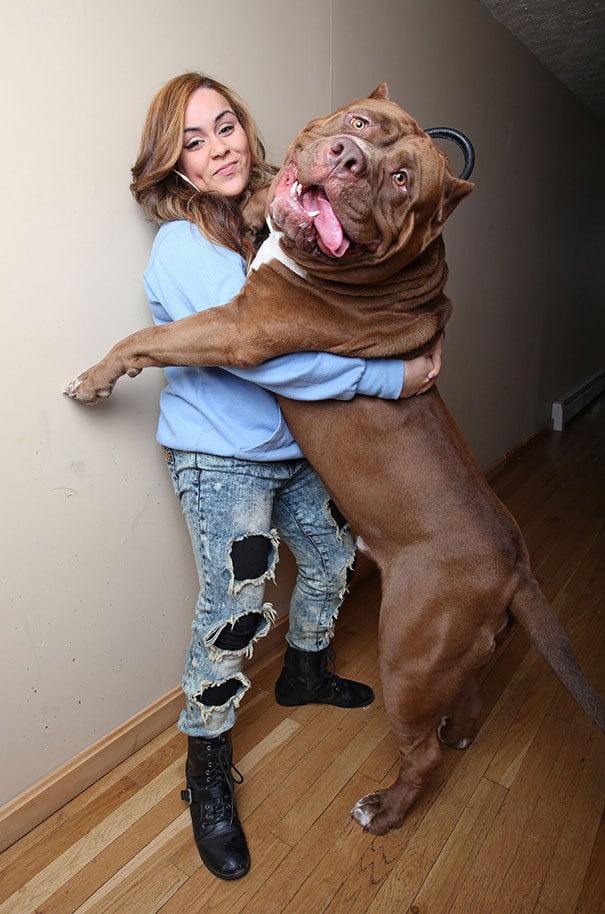 19. Tibetan Mastiff.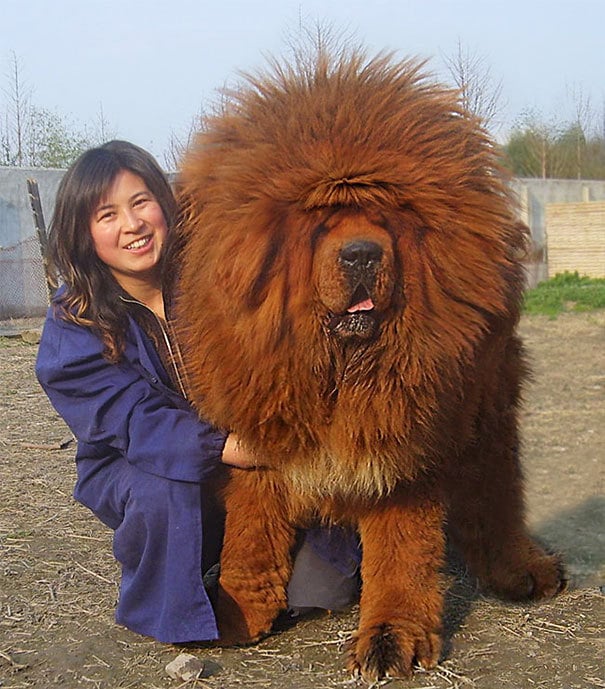 20. 80 lb Malamute who still likes to be lifted.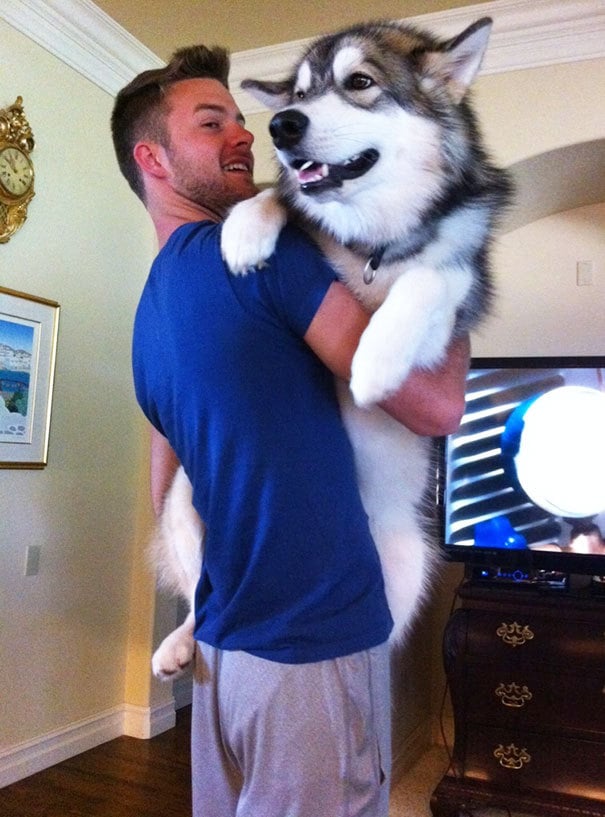 What do you think About This Story ? Share this with your friends.
Tell Us Your Favourite Dog.
H/T: dogheirs.com
[divider scroll_text="Back To Top"]