The biggest problem in Taiwan is that the women are very closed, cold, stuck up and cliquish, as if they are almost inhuman. They are anything but open and engaging with strangers. Wherever they go, they carry that "don't bother me look" on their face, which makes them VERY unapproachable. Yuck. It's very sad and depressing to see that everyday. I hate it. Taiwan has got to be one of the HARDEST places to approach and engage women. Their body language is cold, stuck up and cliquish.
Alongside Japan and Korea, Taiwan girls are among the least open and engaging of females in the 200 countries of the world. Even in retail sales and customer service occupations, Taiwanese girls are cold and business-like. I don't know how they got that way, but their cold demeanor seems very inhuman.
Although Taiwanese girls are comparable with the most beautiful females in the world, they are also among the most difficult and come with a barrage of major negative traits, personality problems and difficult obstacles.
Here are 7 big problems with them that will give you an idea about why I find Taiwan to be the most BORING place on the planet, as well as the WORST place for dating girls in the world. Each one of these is bad enough, but combined, they make Taiwanese girls not even worth the effort.
1. Taiwanese girls are extremely COLD and CLOSED. They are extremely stuck up and project an extreme cold wall around them that is very unnatural and inhuman. This is an inherent Taiwanese trait that makes them unapproachable, uptight and unwelcoming. They are not open or relaxed with strangers, like females in most countries are. Compared to Taiwanese women, even reptiles are warm-blooded.
2. The mentality of Taiwanese girls is very narrow, simple and primitive. Thus it's hard to connect or vibe with them. They are on a different wavelength, one that is far more insular than ours. They are the least capable of having intelligent deep conversations. The weird thing is, they expect me to be the same, but I'm not, so they don't know how to process that. This makes everything doubly difficult when combined with #1.
3. Taiwanese girls are very picky, shallow, superficial and judgmental. They have narrow standards and are very particular. It's hard to get them to respond on dating sites. They don't like guys who think for themselves or who are nonconformist in any way. In their mind, nonconformists are losers and intellectualism is weird and uncool. In my experience, as soon as I say something intelligent or deep, or show off that I am nonconformist in any way, many Taiwanese girls drop me and treat me as though I no longer exist to them. So much for being appreciated for being yourself. Add this to the above 2 problems, and the problems and obstacles to dating triple!
4. Taiwanese girls are extremely prudish and view flirtation as taboo and bad. Coming from a very prudish sterile culture, Taiwan girls are themselves very prudish. They won't let guys kiss their hand (like European girls would) and view flirting as a taboo, bad and negative. Taiwan is so prudish in fact, that movies made in Taiwan usually never show any kissing, whereas they do if they are made in mainland China. Thus it can be said that Taiwan is the most prudish country in Asia, and its women are indicative of that especially since women tend to conform to the culture. A culture where you can't even flirt simply SUCKS.
5. Taiwanese girls are very flaky and act like divas. Taiwanese females under 35 are anything but down to earth, and can flake out at any time for any reason, or even no reason. It's hard enough getting them to respond on dating sites. But even when they do, they can flake out suddenly. When they do, they disappear, forget you and ignore your emails/calls for trivial reasons or sometimes no reason.
6. Taiwanese girls tend to have this fake innocence and cheesy corny gay a** "hello kitty" expression. It's hard to explain what I mean. You have to be around them to see what I'm talking about. It's very unnatural, strange and inhuman. I have no idea how to jive with it. And I definitely wouldn't want to try to emulate it. Ewww! Ick! Weird!
7. In social groups and nightclubs in Taiwan, guys tend to outnumber girls, which creates scarcity. The guys who are in the group that the girls are in, are usually either dating the girls, or if not, then they are shielding the girls from being approached by other guys. Total cockblock. Again, this totally sucks, and when combined with the above, make the dating scene terrible beyond words and not even worth the effort.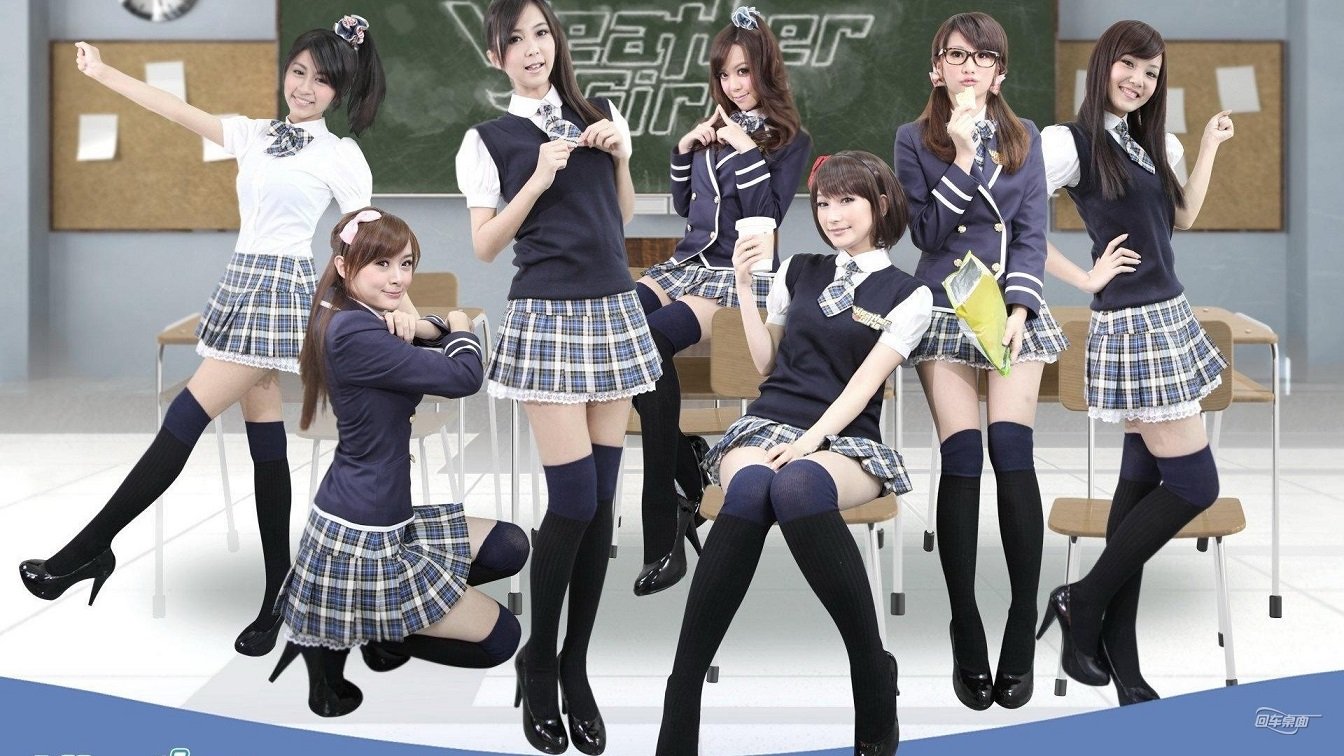 So you see, all the above compounds to make Taiwan the WORST dating scene I've ever experienced, as well as the most BORING uneventful place. It's like everything is against you. Geez! All the above combined are horrible beyond words, and make it not even worth the effort. All Taiwan offers you is food and work. But for dating, love, romance and sex, it totally SUCKS, is overly difficult, uptight, stuck up and very depriving. In fact, no negative words in English that I can think of can describe how terrible it is and how badly it sucks. Thus all I can say is that it is "terrible beyond words".
What's worse, you aren't allowed to say anything negative in Taiwan. The social culture is very politically correct and you are only allowed to say nice positive things about Taiwan. So you can't even tell the truth or express how you really feel without violating this social rule! Geez. At least let a guy be honest for crying out loud. It sucks having to pretend that you like something you don't.
To give you a simple example, if I say "Excuse me miss" (in Chinese or English) to girls walking by in Taiwan (who are totally cold and closed) none of them will stop. But in most other countries, when I do that, very often the girls will stop and talk to me. That's a very big difference that says a lot, no matter how you try to spin it.
Taiwanese girls are extremely picky, shallow, judgmental, difficult, vain, and spook easily like deer do in the wild. They are overly cautious and unnaturally shy to the extreme, and don't like talking to strangers without an introduction through mutual friends. These extreme traits that are common in Taiwanese females make them almost inhuman and definitely unnatural. Now there is nothing wrong with being a little shy or cautious. That can be cute. But Taiwanese girls take it to the extreme and are too excessive in their closed-ness and shyness. Ironically, their own ancient Chinese wisdom says that nothing in extremes is any good, and that everything must be in moderation.
Also, Taiwanese girls have hang ups about dating. To them, dating is a stepping stone to marriage, so they won't just go out with you for fun, at least not the good girls. You have to jump through a ton of hoops. So you can't just simply ask them out like you can in most countries, otherwise you will be met with polite rejections and excuses. To make matters worse, the normal courting process of flirting is considered a taboo in Taiwan, seen as creepy bad behavior. So if you are a Romeo or Casanova who likes to flirt, that will be a big let down for you, because you are not allowed to use your main arsenal of seduction. Furthermore, it's very hard to vibe with Taiwanese girls if you are not on their small minded, shallow, narrow, insular wavelength.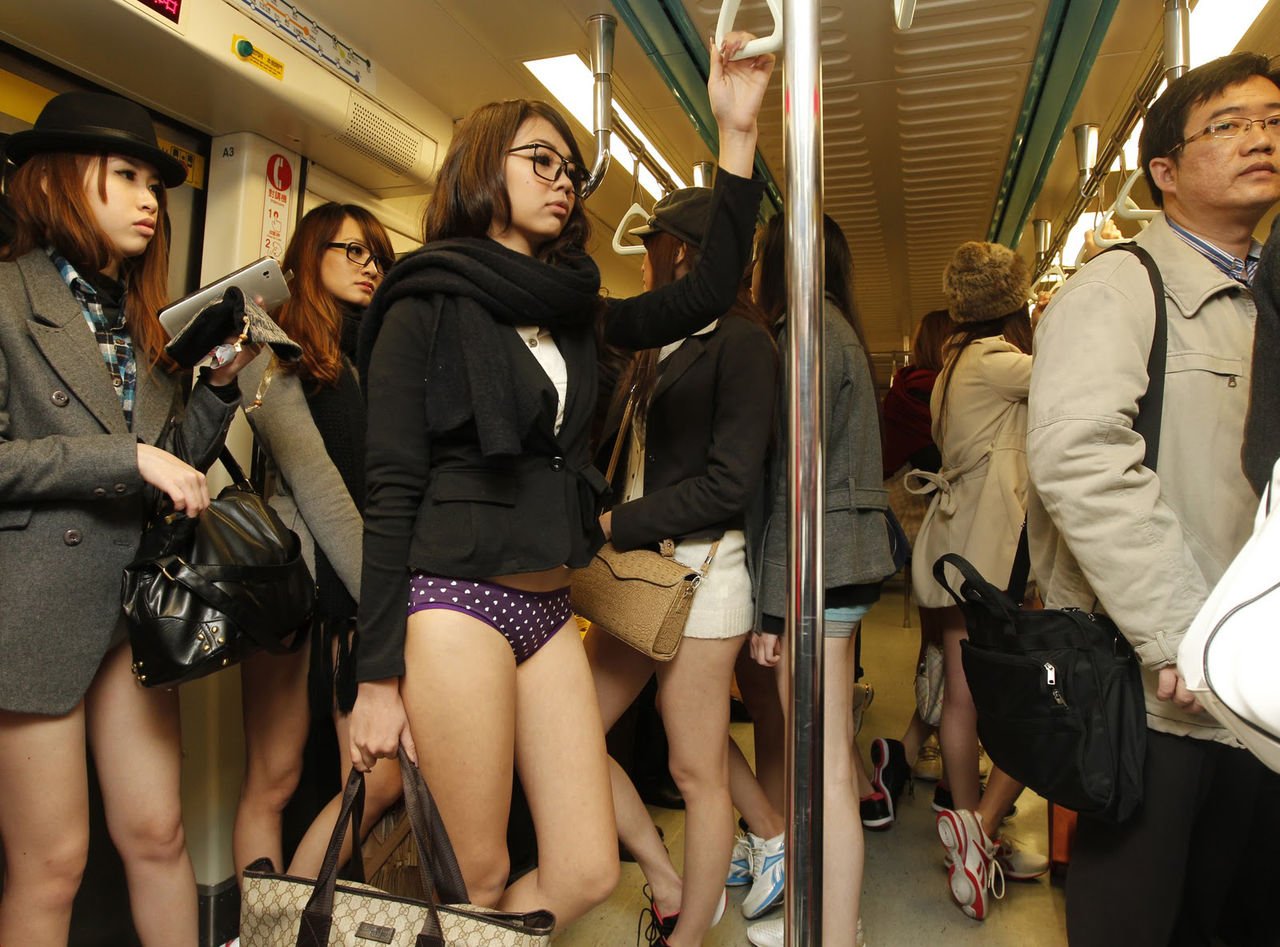 No Pants Day Taiwan
So it's like everything is against you in Taiwan if you want to try to fulfill your romantic or sexual needs, which sucks and is terrible beyond words. Taiwan does have a high concentration of hot girls, but what's the point if they are all look and no touch? That just makes it more depressing and frustrating. Personally, I find Taiwan to have the most unnatural and ego-deflating dating scene I've ever seen. The miserable vortex in Taiwan compounds it and makes it all worse.
Everywhere I go in Taiwan, the only people who will socialize with me are elderly Taiwanese and foreign travelers. That sucks, but that's how Taiwan is. The only way a stranger can get some attention from Taiwanese girls is to look like an Asian pop star, or be a foreign White guy. Otherwise, you'll have to meet women through organized activities, school, work, or through mutual friends. Taiwan is one of the few countries in the world where women are not open for casually chatting up, flirting, or "love at first sight" stares. That's the BIGGEST DOWNSIDE of Taiwan. Other than that, Taiwan is a nice place overall, but there's nothing unique or special about it.
I know the problem is not me though, because women in the other 200 countries of the world (except for Japan and Korea) are not like that toward me. They are far more "normal", not like deer that spook easily as Taiwanese women do. So, if the problem were me, then all women would be antisocial and closed toward me, but they aren't (fortunately). Thus Taiwanese women are an abnormal quirk. This majorly sucks because it means that in general, Taiwanese women are "all look but no touch". So what's the point of them being hot then? All that does is exemplify the irony of Murphy's Law.
Moreover, even if you are lucky enough to get acquainted with a slippery standoff-ish modern Taiwanese girl, you will find that they usually have very difficult and complicated personalities. They are not straightforward and direct like their counterparts in mainland China. Instead, they like to play games, give mixed messages, and flake out. They are selfish and narcissistic – and rotten and spoiled to the core. In short, all they are good for is "eye candy", nothing else. That's sad, but that's the truth, as politically incorrect as it may be.
Now, please don't flame me for saying all this. I didn't make Taiwanese girls the way they are, I'm just the only one brave enough to tell the politically incorrect truth about them. Therefore, by attacking me, you would not be doing so because I am wrong, but because I am the only one telling the truth. Thus, you would in effect be advocating the suppression of truth, and upholding the facade of political correctness. Is that what you want? Think about it.
What do you think About This Story ? We want to hear from you ! Share your comments below.
[divider scroll_text="Back To Top"]