Constanta – also once known as Tomis – is the fifth largest city in Romania, with nearly 250,000 residents (as of 2011). It's also home to the abandoned Constanta Casino, an incredible Art Nouveau structure that stands proudly on the edge of the Black Sea.
Designed by designed by Daniel Renard, Constanta Casino was built at the beginning of the 20th century and officially opened its doors in 1910. A breathtaking, dramatic architectural creation, it was a major attraction for the wealthy and the powerful for several decades. During World War Two, the building was turned into a hospital, and was later briefly used as a restaurant.
This was once the most glorious building of Romania but since 1990 it's been abandoned and slowly but surely falling into disrepair.
But the years have not been kind to the abandoned Constanta Casino. Understood to have undergone repairs during the 1980s, Uncover Romania reports that 1990 was something of a turning point for the neglected building. By then, the historic casino had reportedly fallen into such disrepair that the level of investment needed to bring it back from the brink was enough to scare away any potential buyers.
In addition, its ailing silhouette has been met with little more than indifference from the Romanian government. In 2011, the abandoned casino was put up for sale, but selling this breathtaking piece of central European history has proved difficult.
1. Stunning abandoned casino of Constanta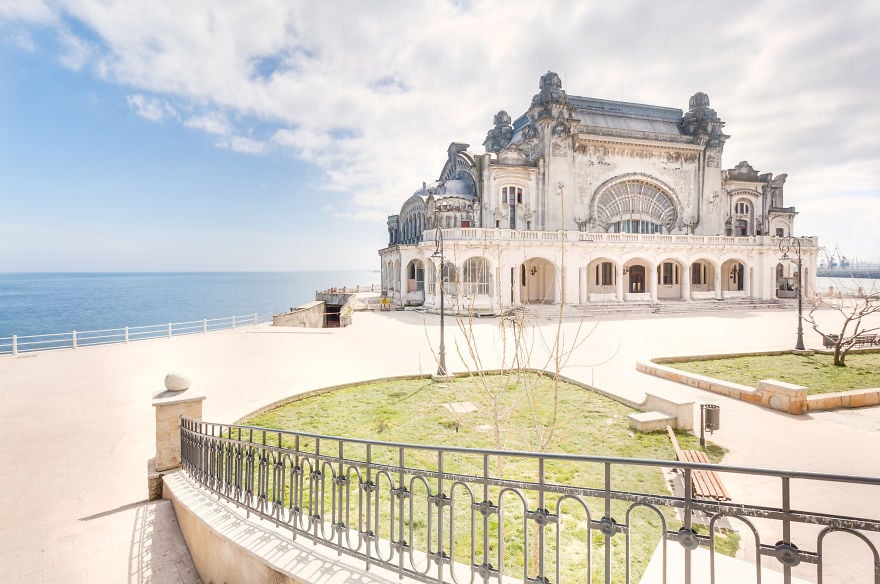 2. View to the main entrance from the staircase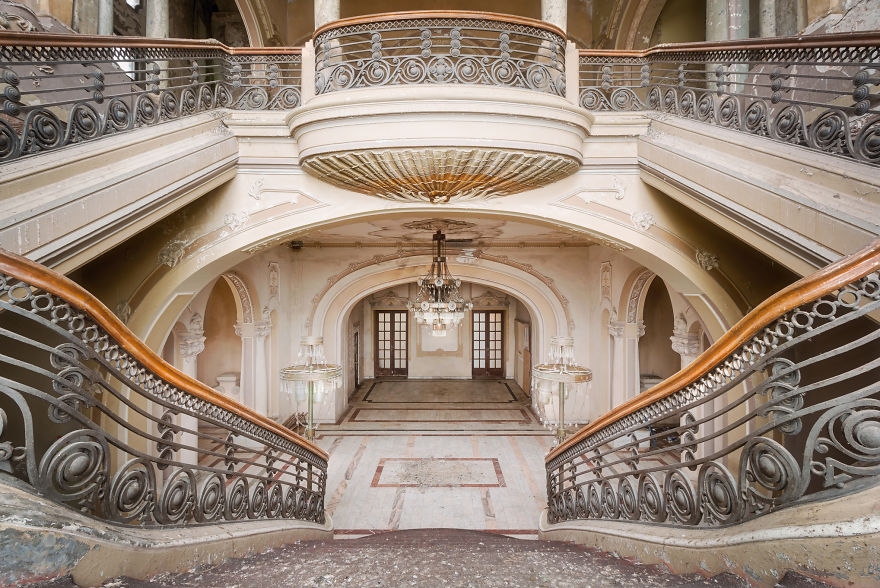 3. View from the top of the stairs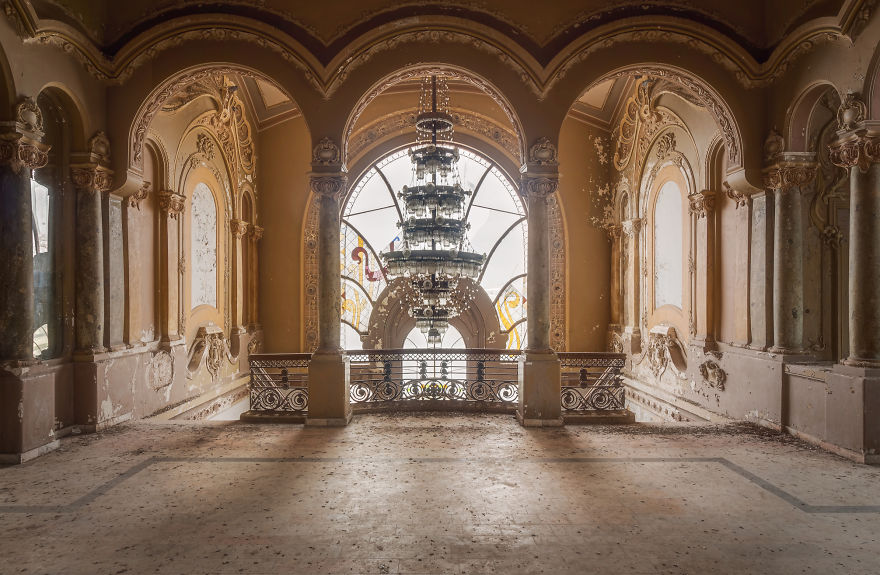 4. The massive ballroom-theater
5. The massive ballroom, theater from the other side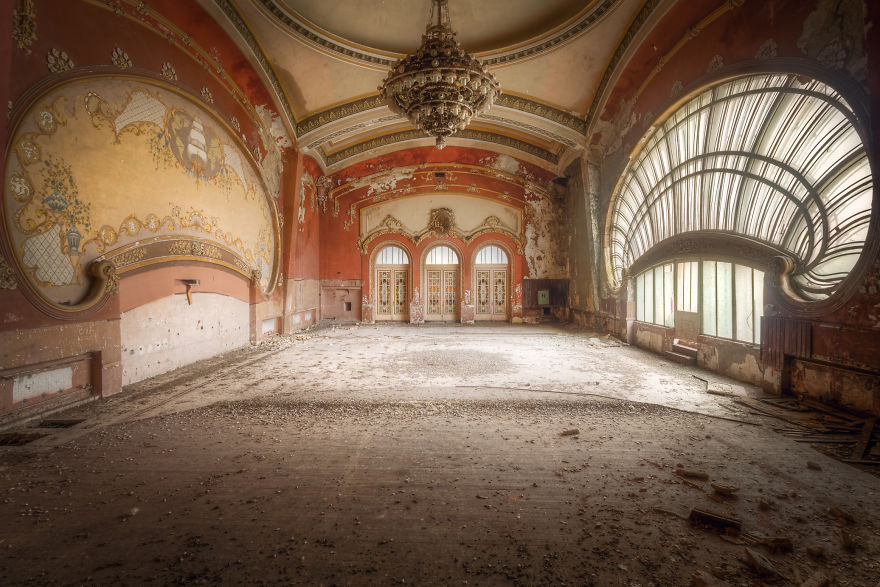 6. Dressing rooms behind the curtain of the theatre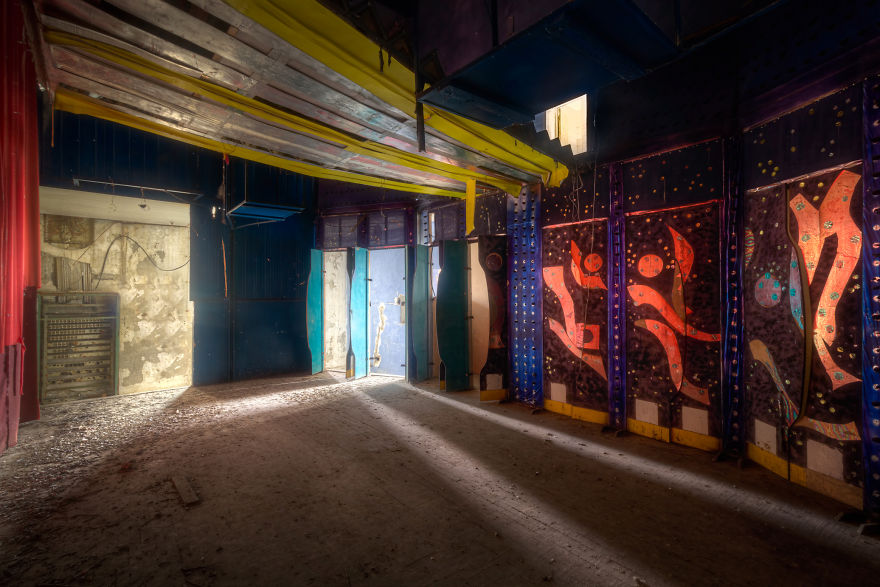 7. View at the black sea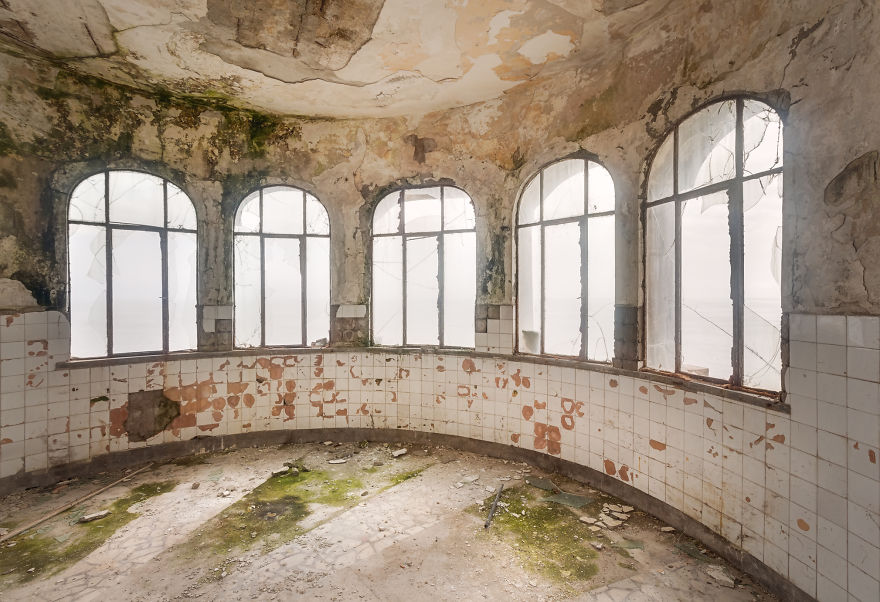 8. Pink colored room completely in decay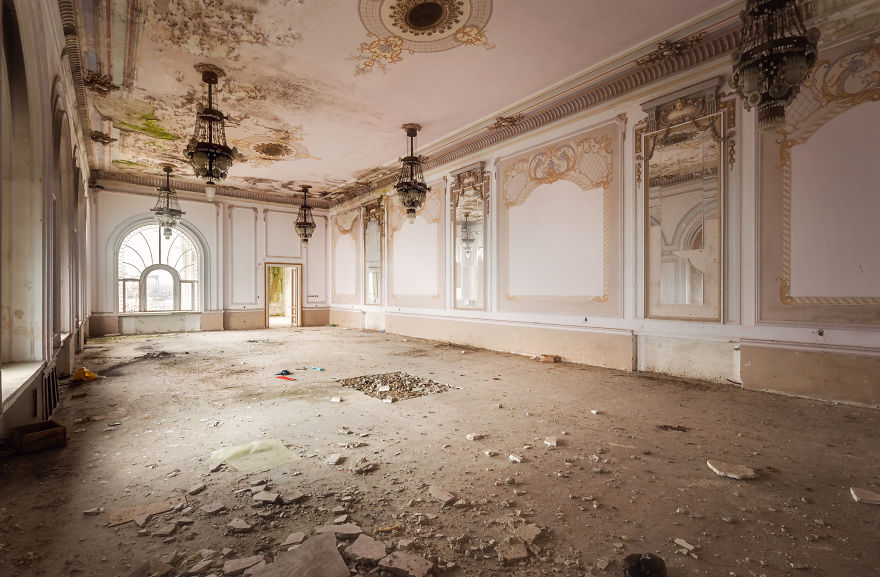 9. Standing on top of the balcony of the casino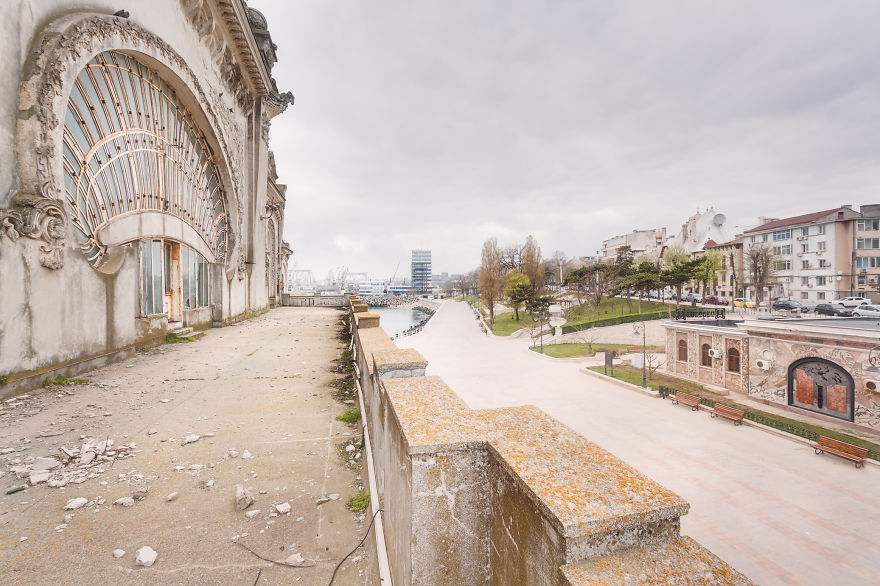 10. Staircase from the side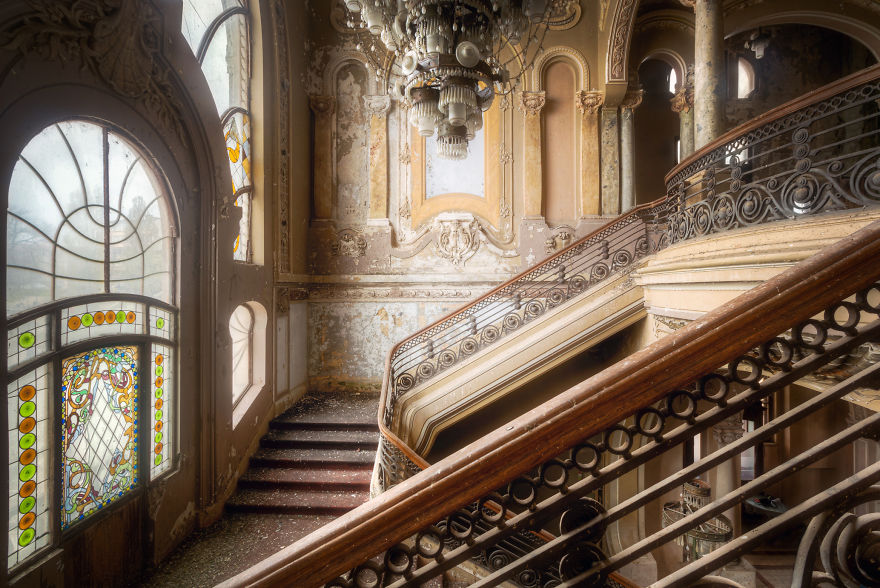 11. This had to be an amazing place to sit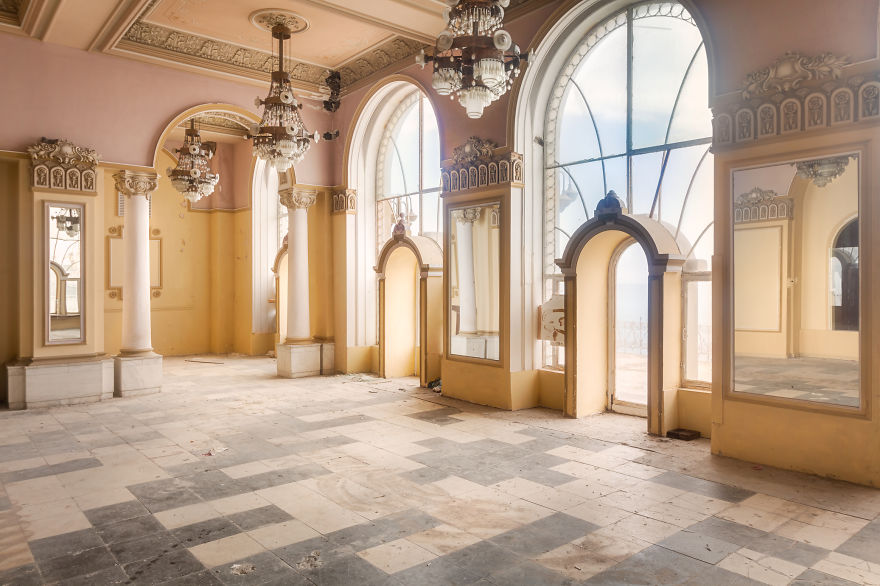 12. Roof of the bar. I love the details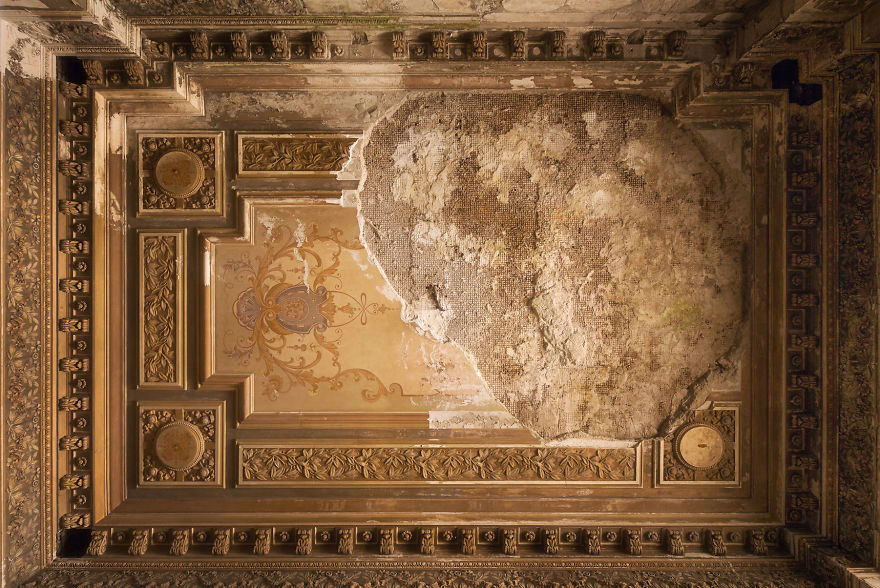 13. The bar. This room is on the left when you stand in front of the casino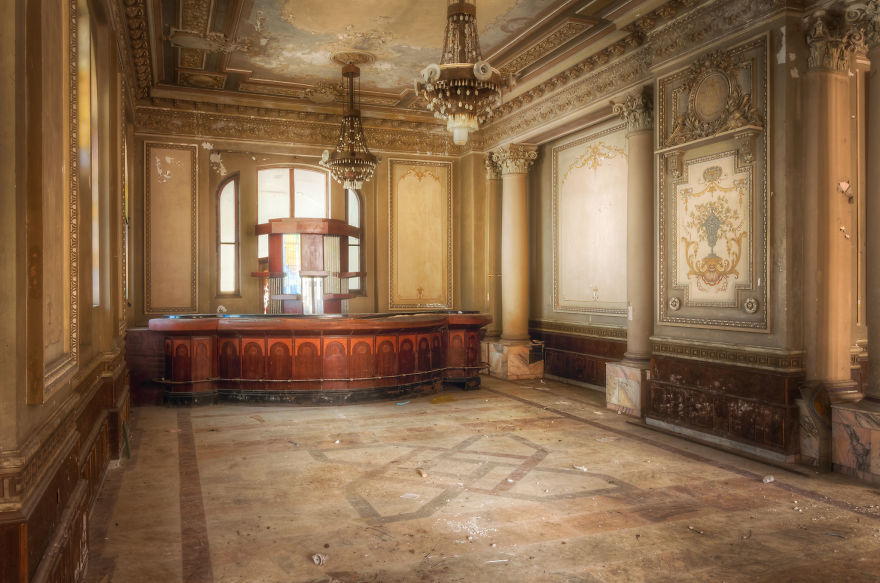 14. Hallway outside and in front of the casino
For now, an eerie blanket of silence shrouds the abandoned casino as it watches over the Black Sea on one side and the hustle of Constanta on the other. But even in its considerable state of decay, it remains a beautiful and elegant reminder of another time; a time when men and women would don their most elegant evening dress to stroll along the waterfront, then go inside to try their luck and gamble the night away.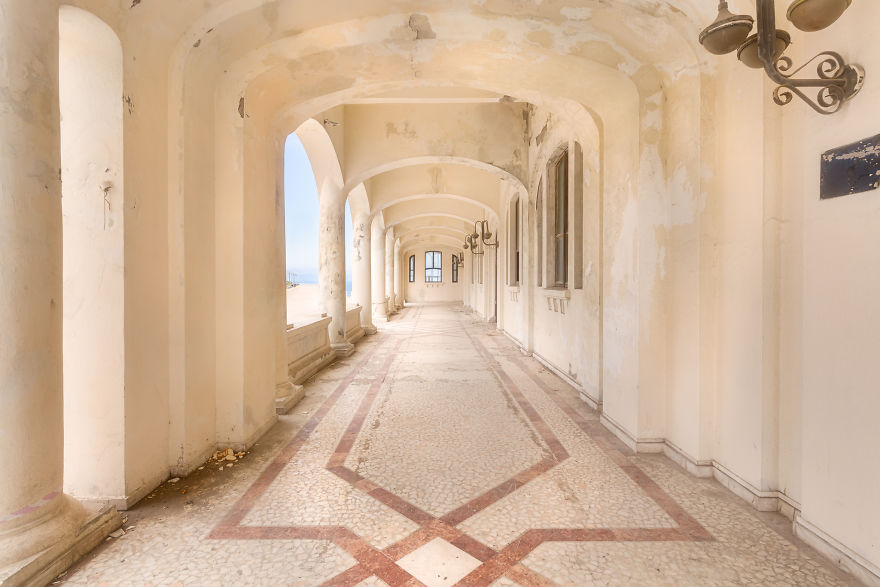 The building is listed as a historic monument by the Ministry of Culture and Religious Affairs of Romania. The casino is built in Constanța, Romania. It is located at the coast of the Black Sea and is the largest city of the region.
What do you think About this Article?
We want to hear from you! Share your comments below.