Aditi chauhan is a Indian goalkeeper in Indian women football team. Recently she get fame after she joined 'West Ham'. She is the first Indian women to be selected for an top English football club. She made India proud. First Indian Women To Play English league Football. For those(Specially Indian) who think football is a game of men and women should be in kitchen, Aditi Chauhan is enough to answer all of them. she is the first player from indian international women's football team to play in england. This Young indian girl form new delhi makes a huge headline in indian as well as british media. she become indian face of female football in the world.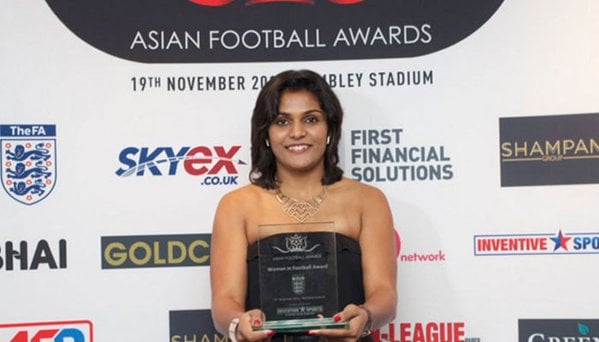 Aditi Chauhan has created history for India as she became the first Indian woman to win the Women in Football Award at the third Asian Football Awards in London on Friday. Chauhan, who hails from Delhi, arrived in the United Kingdom two years ago to pursue her Masters in Sports Management in Loughborough University.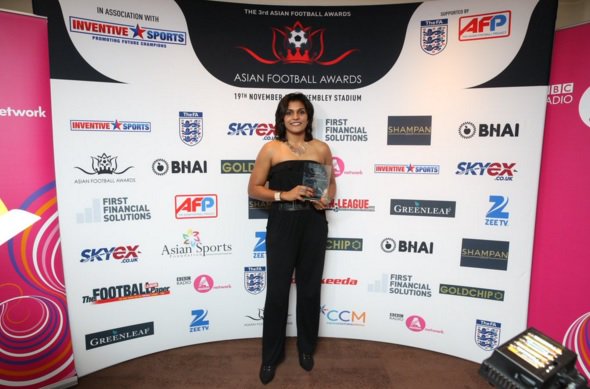 Playing for the university team, she was spotted by Julian, who is West Ham's goalkeeping coach. Having won this award, Chauhan is confident that she will not stop playing football in the UK despite facing some visa issues. By winning this award, this Delhi girl has taken England's football pitches by storm.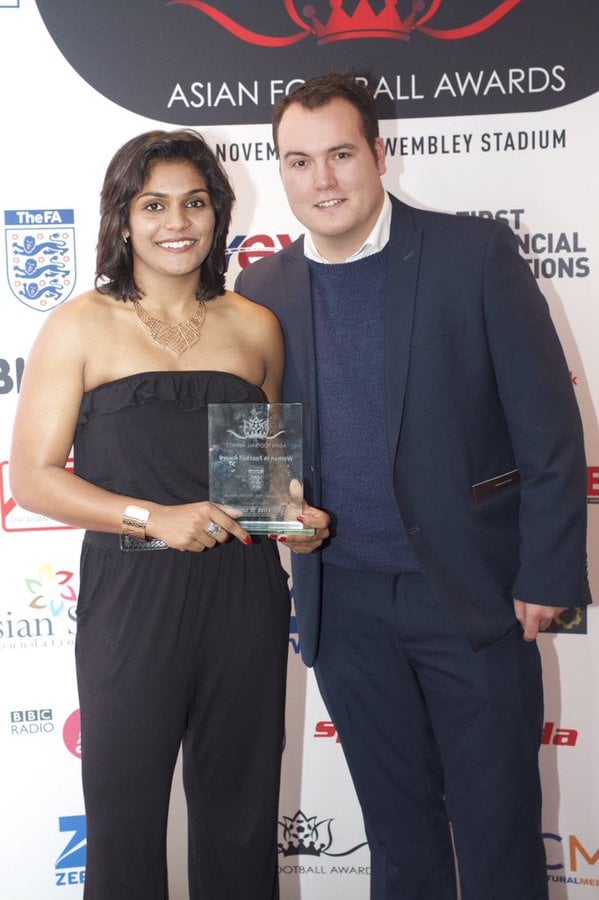 Aditi was born on November 20, 1992. She moved to Delhi with her family in the year 2001. In her early age, she had keen interest karate and basketball. She was an athlete from her school days only. Her football journey started when her coach in school asked her to go for the Delhi under-19 team trials after seeing her grip of the ball and good athletic performance. She impressed everyone out there and turned out to be better at this game. Her favourite football club is Barcelona and she admires the footballer Lionel Messi.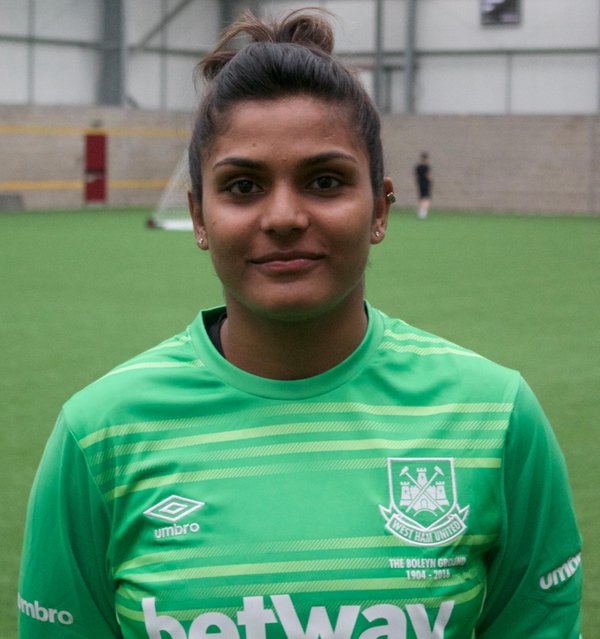 Aditi Chauhan has made the country take pride on her, after she got selected for the top English League. She made her debut for West Ham United in the opening game of the season against Coventry City on Sunday. Her achievement is a cause of celebration. Her appearance in the game was damn special as she belongs to a country where the idea of sport revolves around cricket.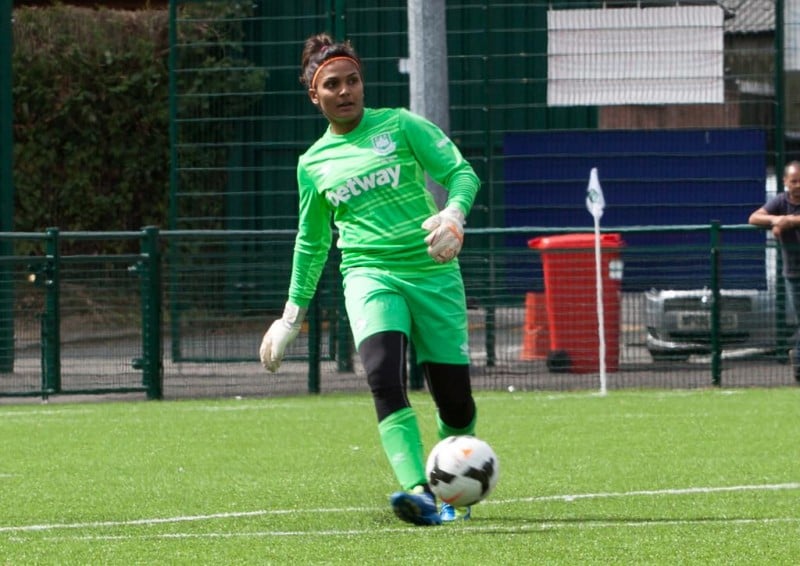 "It's a step up for me to play with better players in a better league will help me improve," Aditi said on the West Ham Ladies official Youtube channel. "I am excited about the league. I am looking forward to playing for West Ham," she added.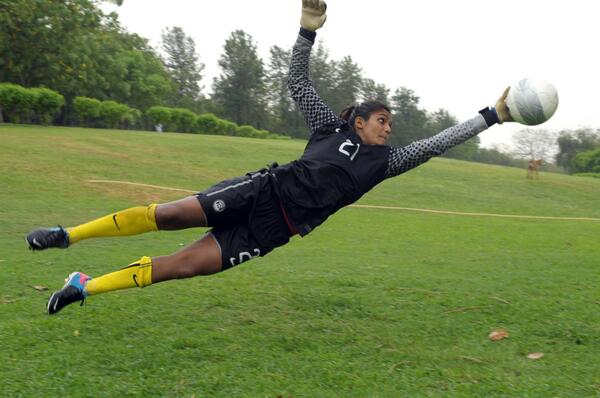 However, her debut could have been better if they had won the match but they ended up with a loss of 5-0. But still it was a proud moment for the Indians and her fans.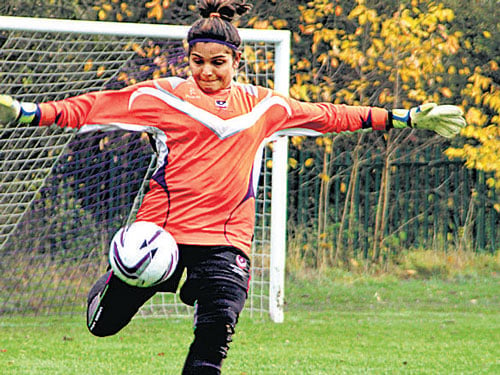 West Ham Ladies new Indian international goalkeeper Aditi Chauhan is delighted to have joined the Hammers, but was gutted that the Hammers suffered a 5-0 away defeat to Coventry United on the opening day of the 2015/16 FA Women's Premier League South season.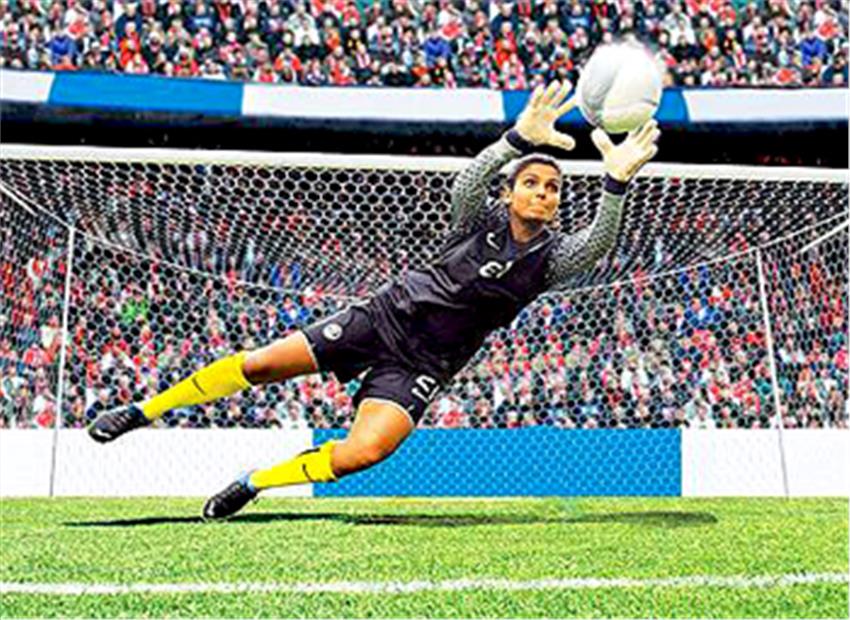 "I'm not happy about the result. I could have played better. But of course I have watched the West Ham men's team on television and it was like a dream come true when I donned their jersey with the same logo", she told a daily newspaper.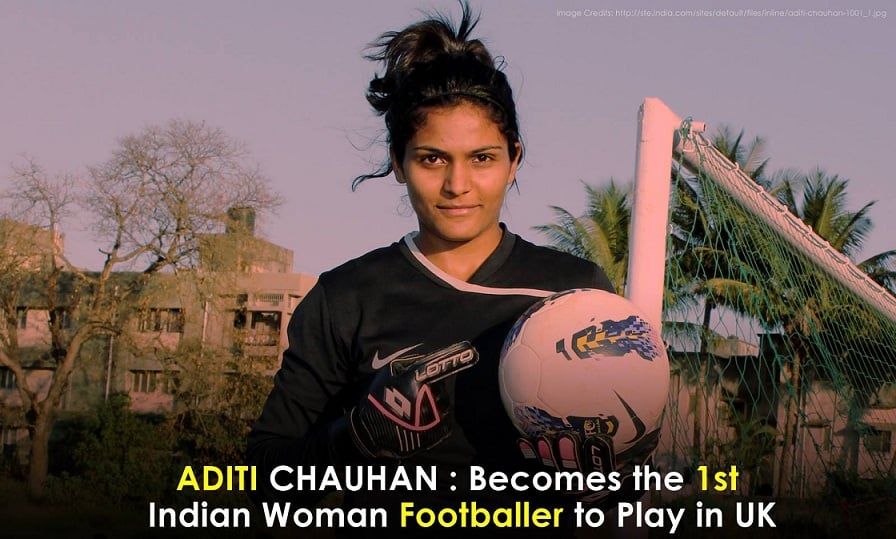 The goalkeeping coach in the city, named Julian was quite impressed of her while he spotted her during training. He wanted her to be in the team and he easily convinced the West Ham Head Coach, Mark Nurse to let her be in the team.
Just Look at Aditi Chauhan Twitter Profile Bio:
West Ham ladies 1st team goalkeeper, Indian National team goalkeeper, MSc Sports Management graduate from Loughborough University,UK Instagram- @chauhan.aditi

She is talented she is charming she is confident.
Couldn't have asked for better birthday gift!Winning 'Woman in Football' award and coming home to this. #blessed pic.twitter.com/K654REpVKT

— Aditi Chauhan GK 🇮🇳 (@aditi03chauhan) November 20, 2015

Aditi Chauhan Interview (BBC London News):
[youtube width="800″ height="500″]https://www.youtube.com/watch?v=Pp4ksSaVbjg[/youtube]

H/T: ndtv.com
[divider scroll_text="Back To Top"]