We all have heard about home alone but today we will going to tell you story of house alone of Serbia. A tiny house on the Drina River in Serbia has been attracting curious travelers from across the world, after an image of the house was published in National Geographic.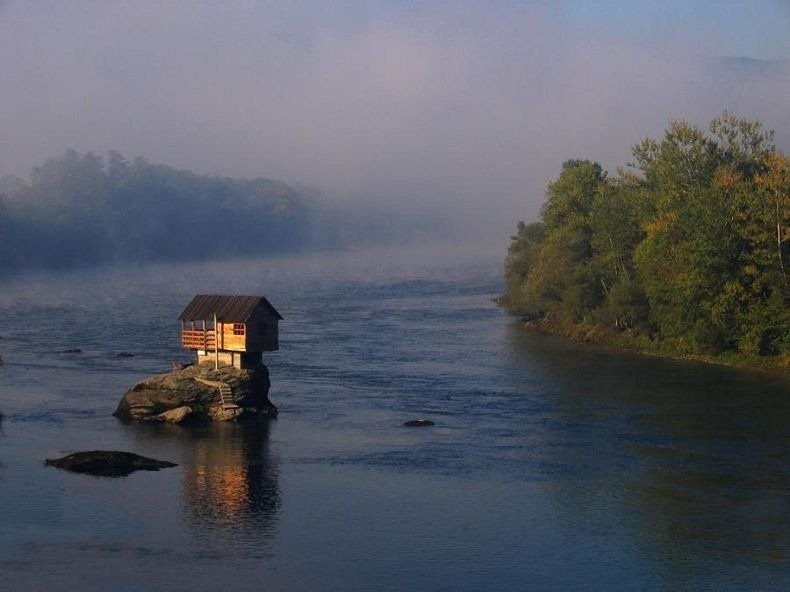 This tiny house stands on an exposed rock in the middle of the Drina River, near the town of Bajina Basta, Serbia. The town lies in the valley of the Drina River at the eastern edge of Tara National Park.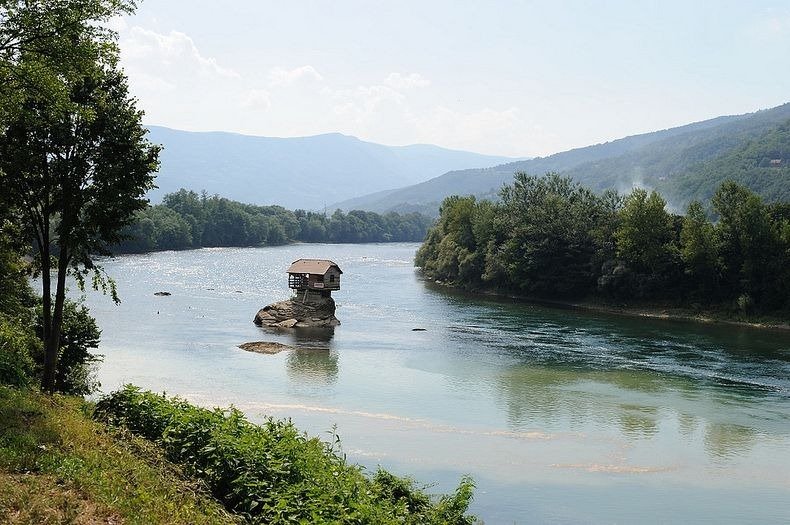 Balanced on a rock on the Drina River, this tiny little house has withstood 50 years of destructive weather. It was conceptualised and, later, constructed, by a group of young swimmers who were looking for a place to rest while bathing. It's now a one-room home and a tourist attraction to boot.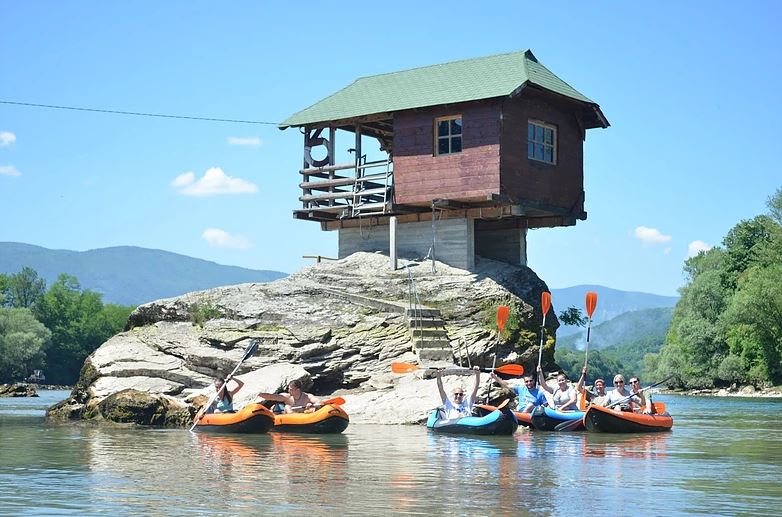 It was originally built in 1968 by a group of swimmers who discovered the rock while looking for a place to sunbathe and decided it would be the ideal place for a shelter. They began by placing boards there and then gradually build it up into a one-room home.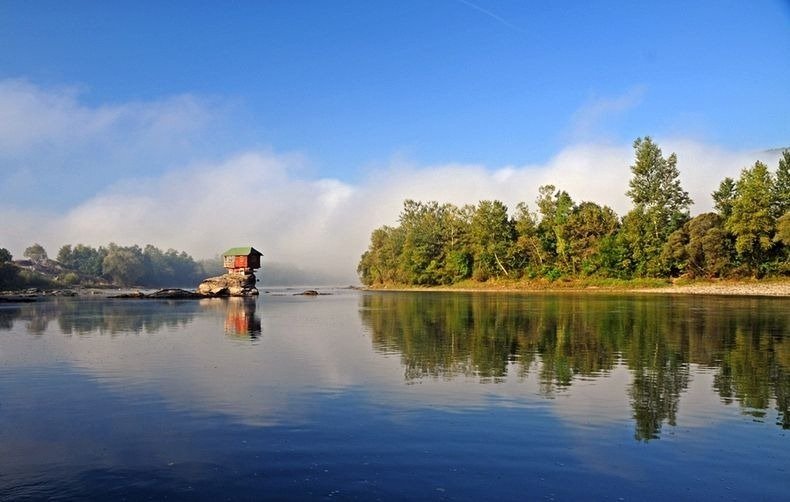 They transported the building parts and supplies to the island by boat and kayak. Larger components were placed in the river upstream and caught as they floated past. It has been destroyed several times by floods and high winds, but has been rebuilt consistently.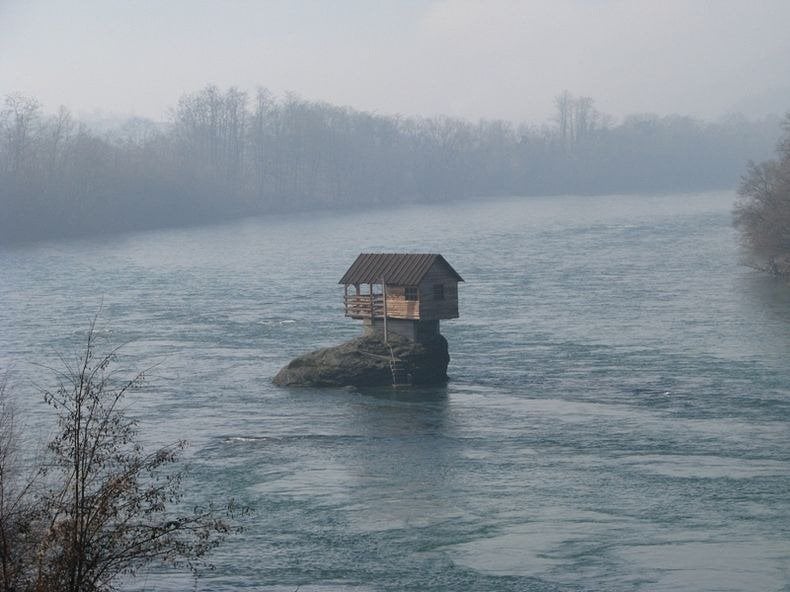 The beauty of the house was captured by Hungarian photographer Irene Becker. The picture soon became a hit on the Internet.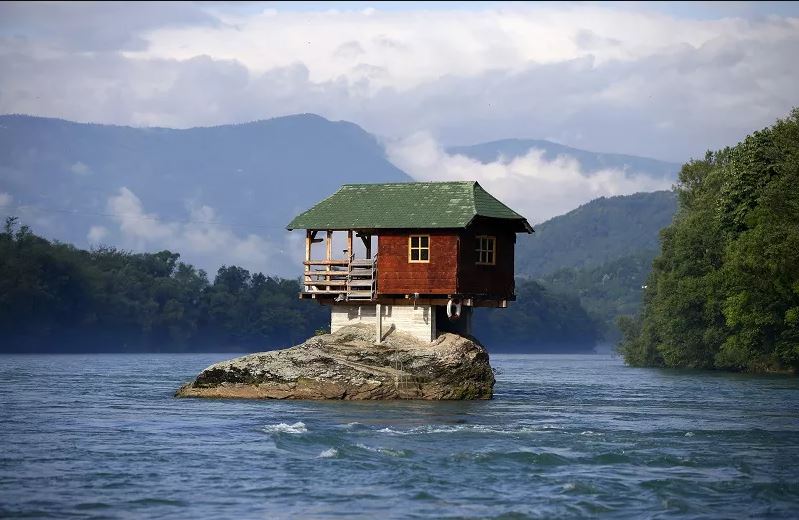 If you like this post, Then please, share it in different social media. Help our site to spread out.
Now Please Do Me A Favor Just Share This Post With Your Friends Or Enemy !!