Nokia & Android Phones ! Is it possible ?



Many have raised doubts whether the project will actually be launched after Microsoft completes its acquisition of Nokia. According to people with knowledge of the situation, the acquisition is expected to be completed before MWC. Call it coincidence, but former CEO Stephen Elop had announced Nokia's partnership with Microsoft for using Windows Phone as its platform of choice three years ago in the days preceding MWC.
[quote align="center"]When we first heard of the Nokia Normandy, a low-cost Android phone by a company who swore never to make an Android phone., we thought it was dead on arrival. Why, you ask? Because it ran Android. And because Nokia is now owned by Microsoft.[/quote]
While technically Microsoft cannot interfere in Nokia's affairs till the transaction is completed, sources in both companies told reports that Microsoft is on board with using forked Android for touching price points that are currently not possible with Windows Phone.
"Microsoft had to buy the mobile phone division as well and is now looking at Asha smartphones to bring its services to first-time Internet users, a source directly connected with the project told. The current S40 platform will not cut it for long and AoL or forked Android is the way forward.
Sources also confirmed the authenticity of the leaked screenshot that showed how Nokia's forked Android will look like. The look and feel is closer to Nokia's existing UI than Android. Nokia won't even have to pay any royalt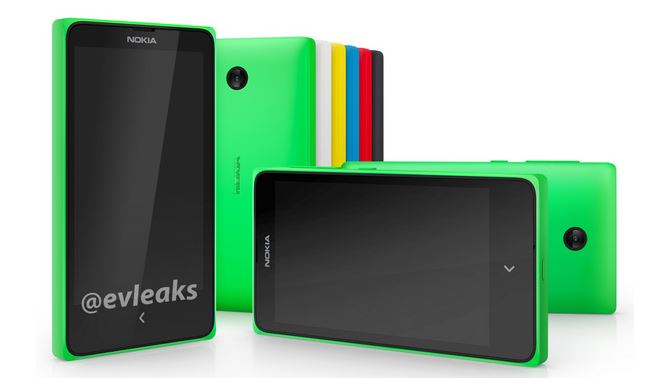 y to Microsoft, which it charges almost every major Android player in the market. The biggest factor in favor of using forked Android was that it provided a robust platform and one of the biggest app stores.
However, a lot depends on the apps ecosystem considering Nokia's fork won't have Google's Play store. Nokia will have to develop the app store from scratch. We have learnt that porting does not require much time for app developers and in many cases the same APK works fine. Nokia is currently courting some of the top developers to port their existing Android apps for its store.
"Nokia approached us and we tried porting our existing APK and 80 percent of it worked perfectly. However, we had to make some minor changes but it works. For many apps, sideloading should be possible," the maker of one of the top apps globally told media.
Nokia's fork won't have Google's services. So instead of Google Maps, one would get Nokia Maps. Similarly instead of Gmail, one would get Outlook with the option to configure Gmail and Google Search will be replaced with Microsoft's Bing service.
The idea here is to ensure Nokia has good smartphones in the sub-$100 range to compete with similarly priced Android smartphones. Nokia hopes that its phones would offer better quality than competing rivals and Nokia's brand would have a wider connect. While the Asha 501 has done exceedingly well in markets like India – it was the most popular phone in the country among smartphones in the same price range – it is unlikely to be sustainable for long and is more likely to have regional success than globally.
Eventually, the plan is to have a range of smartphones running forked Android over a period of time and bringing the price even lower, probably phasing out its S40-running Asha devices. At the same time, Nokia and Microsoft would look at ways to bring down the pricing of its Lumia smartphones as well.
[divider scroll_text="Back To Top"]