Louis Pasteur: The Father of Brewing Science
The great French scientist Louis Pasteur is considered the father of brewing science. Although brewing dates back to prehistory, it was not until 1857 that Pasteur scientifically explained the role of brewer's yeast in fermentation.Pasteur also discovered the microbes that cause some beers to spoil – a mystery that had baffled brewers for thousands of years – and found that they could be killed with heat through the process now known as pasteurisation. Pasteur's discoveries led to the development of modern brewing technology. Today, all major breweries have laboratories that monitor the microbiological state of the process and product.
Brewing beer is an art. The main process of making beer includes
Malt milling, Meshing, Lautering, Boiling, Whirlpool, Fermentation, Filteration.
[youtube height="500″ width="800″]https://www.youtube.com/watch?v=3QFQVblxzSk[/youtube]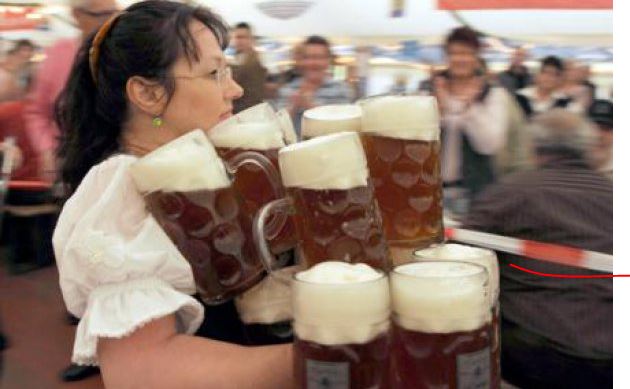 For centuries, Germans have been known for their enjoyment of beer. The German bierstube (beer tavern) was born in the 1600s and quickly became an integral part of German life. In summer the tree-shaded beer garde, built originally in the 19th century to keep underground beer cellars cooler, became a place for social entertainment and relaxation – a pleasant way to while away a Sunday afternoon with family and friends.
Oktoberfest, Munich's annual beer festival that began in 1810 at King Ludwig I's wedding, attracts millions of participants every year. Today, many regions and cities still produce unique beer, and sampling the local brew remains as important a part of German life as tasting the local sausage.
Belgian Beer
Belgians would argue that they, not their German neighbors, have Europe's best beer. With about 120 varieties and 580 different brands — more than any other country — locals take their beers as seriously as the French do their wines. But the best beers are not available from a tap. The only way to offer so many excellent beers fresh is to serve them bottled. The best varieties generally are available only by the bottle.
Belgian beers come in various colored ales, lagers, and white (wheat) varieties and are generally yeastier and higher in alcohol content than beers in other countries. Lambics, popular in Brussels, are the least beer-like and taste more like a dry and bitter farmhouse cider. Another Belgian specialty is the Trappist beer — heavily fermented, malty, and brewed for centuries by monks between their vespers and matins. Try a Westmalle, Rochefort, Chimay, or Orval.
[divider scroll_text="Back To Top"]