Dubai is the most populous city in the United Arab Emirates (UAE).It is located on the southeast coast of the Persian Gulf and is the capital of the Emirate of Dubai, one of the seven emirates that make up the country.
Abu Dhabi and Dubai are the only two emirates to have veto power over critical matters of national importance in the country's legislature. The city of Dubai is located on the emirate's northern coastline and heads up the Dubai-Sharjah-Ajman metropolitan area. Dubai is to host World Expo 2020
. Dubai has emerged as a global city and business hub of the Middle East.
It is also a major transport hub for passengers and cargo. By the 1960s, Dubai's economy was based on revenues from trade and, to a smaller extent, oil exploration concessions, but oil was not discovered until 1966. Oil revenue first started to flow in 1969. Dubai's oil revenue helped accelerate the early development of the city, but its reserves are limited and production levels are low: today, less than 5% of the emirate's revenue comes from oil.
Dubai Rare & Historical Photos
1. Passengers deplaning in Dubai, 1970s. No joke.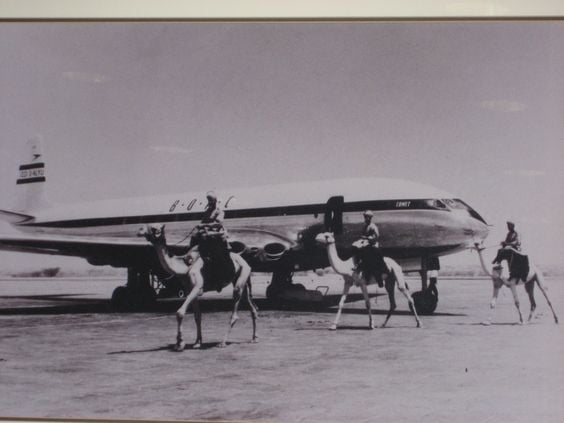 2. Sheikh Maktoum Bin Rashid at aged fifteen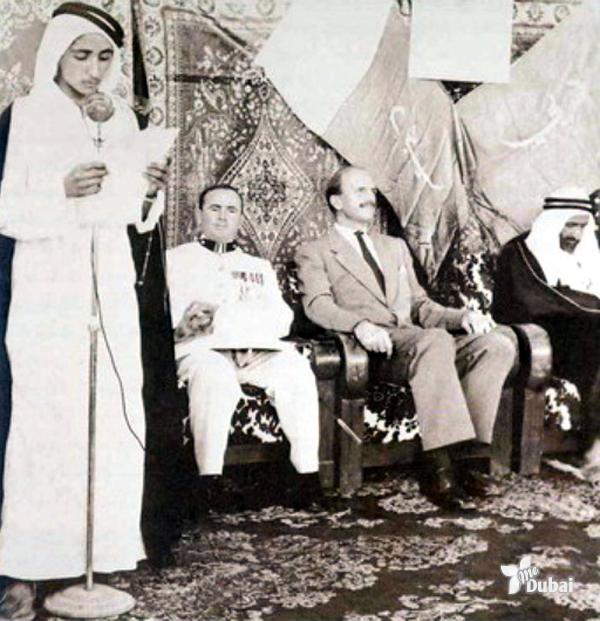 3. Desert development The Clocktower round about in the neighbourhood of Deira stands surrounded by sandy, undeveloped lots_c1964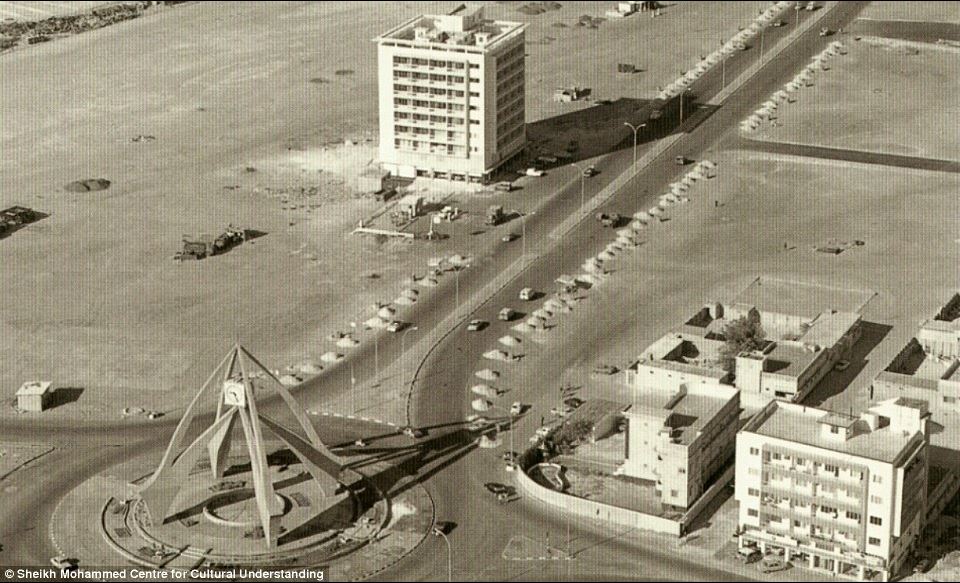 4. A Camel caravan ambles through Dubai_c1960's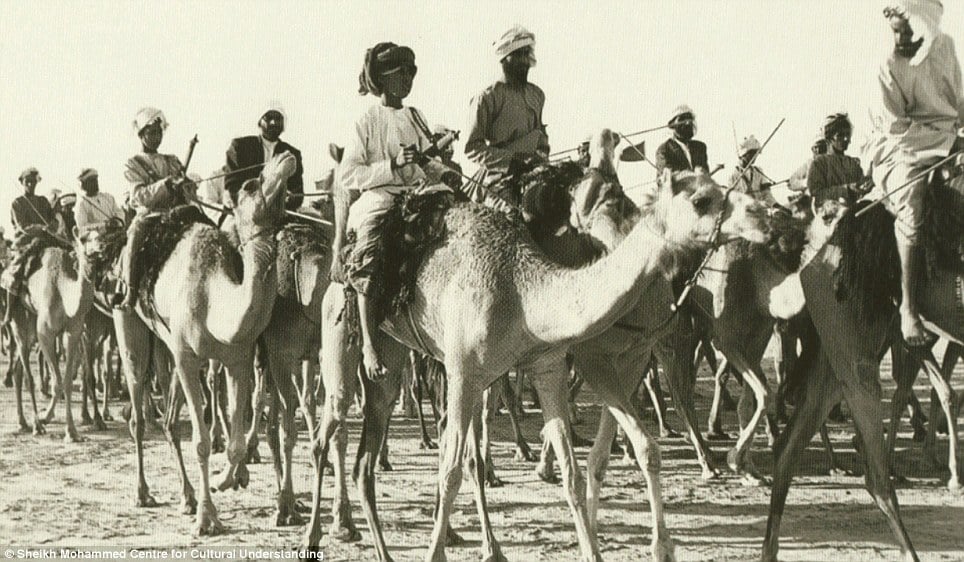 5. A man drives past the still-iconic white stone Jumeirah Mosque, which was completed in 1978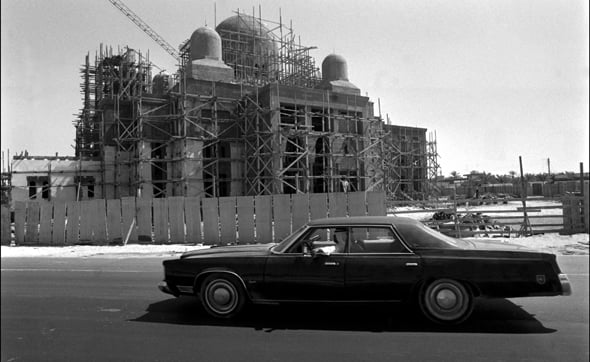 6. Cultural landmark Men gather in al-Naif souq, one of the oldest traditional markets in Dubai. It was partially damaged by a fire in 2008, but the wealthy emirate paid to rebuild the souq in 2010_c1960's.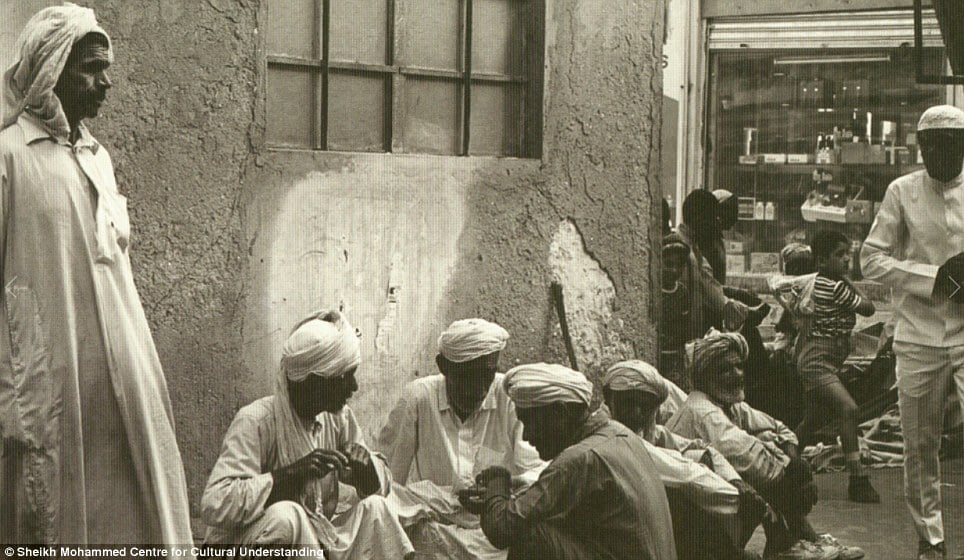 7. Men manually unload cement at the 'Cement Wharf' near what is now Port Rashid. The demand for cement skyrocketed after oil was discovered in 1966, and H.H. Sheikh Rashid made expansion plans for the emirate of Dubai.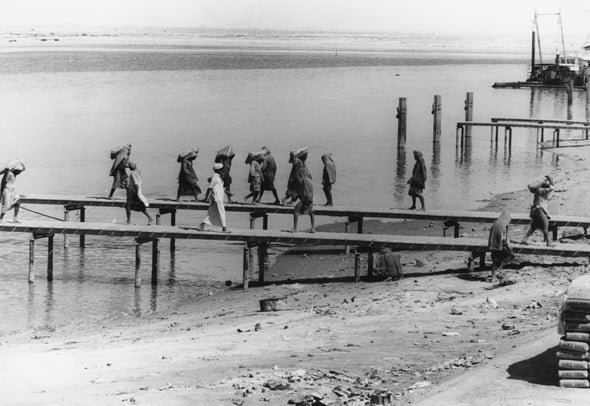 8. Dubais waterways Dhows pictured on the citys creek  was once the centre of Dubais pearl trade and it divides it into two sections pictured below is a crew taking part in a traditional dhow race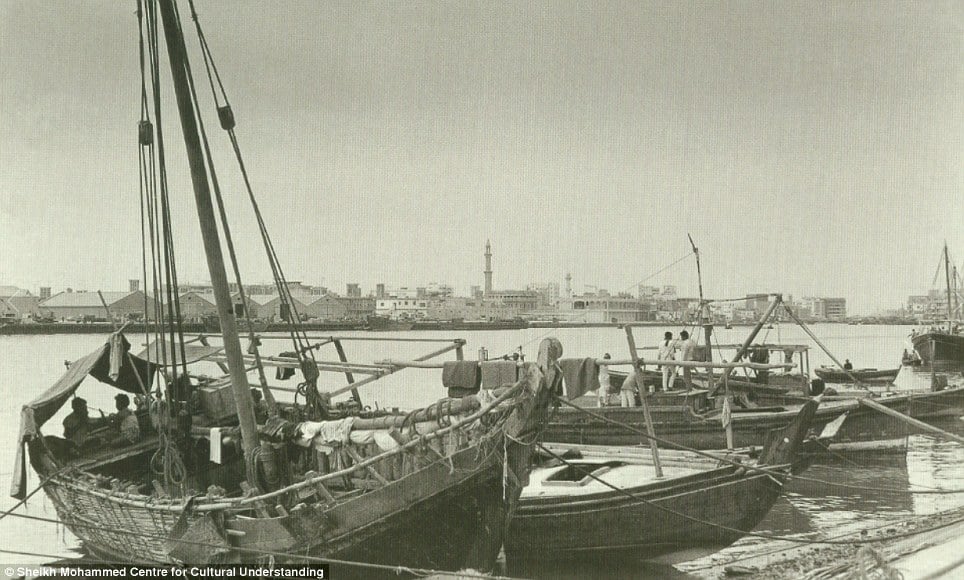 9. Dubai in March 1949 for the moment and the arrival of some materials to retailers.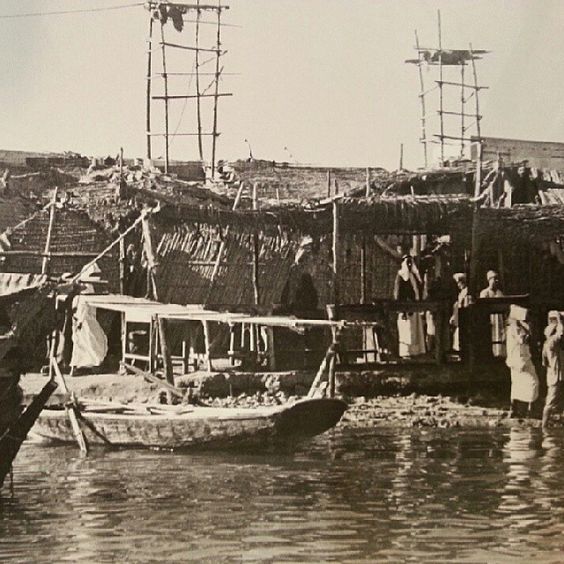 10. Camels on Al Maktoum Bridge in Dubai c_ 1972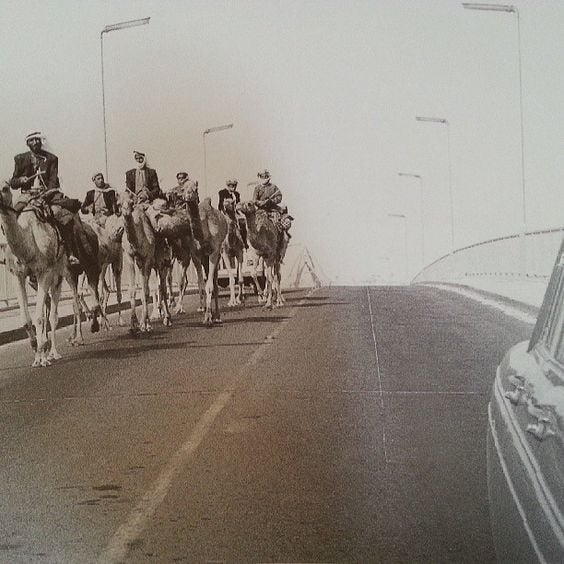 11. A man selling dried herbs and lemon pauses to smoke a shisha pipe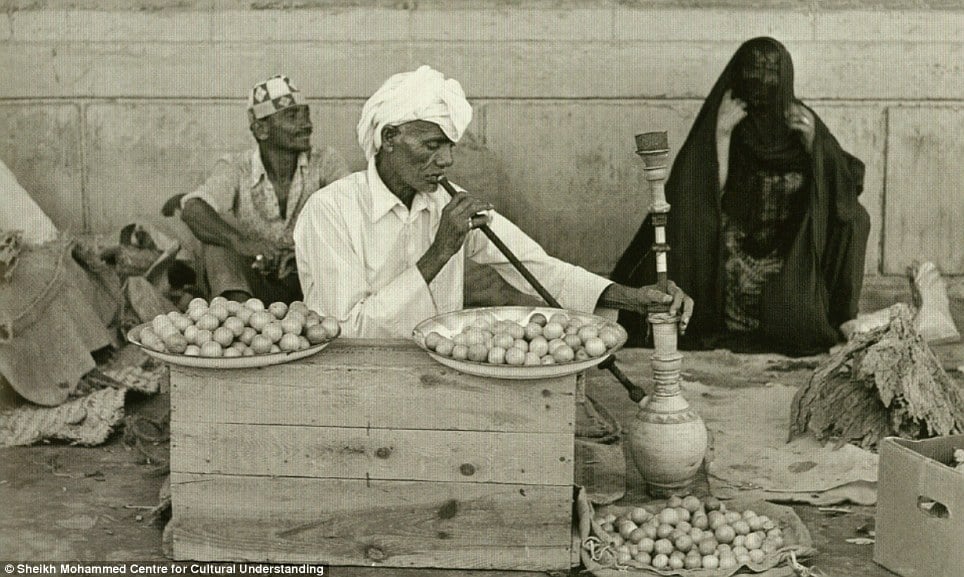 12. Dubai was settled by 800 members of the Bani Yas tribe in 1833, who were attracted by the natural harbour that the creek created. This enabled it to become a small centre for pearling and fishing.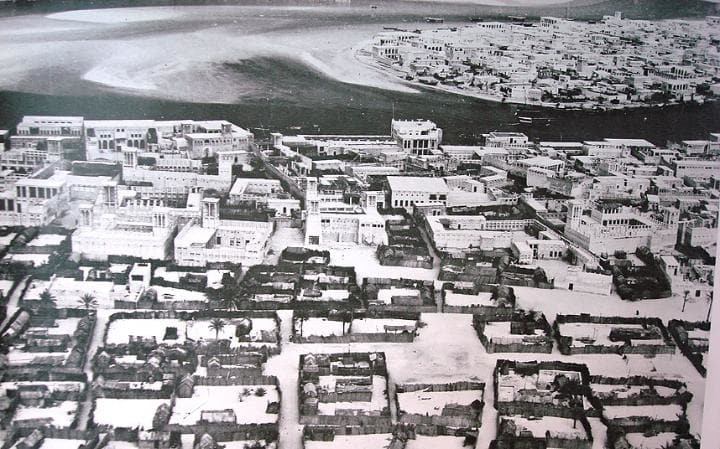 13. Bur Dubai Creek side in 1960s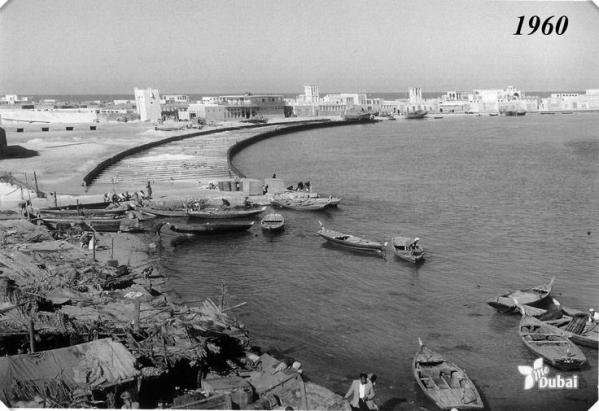 14. In the 1950s, when this photo was taken, Dubai remained this small, undeveloped port on the edge of the desert, and the creek began to silt up, perhaps a result of the number of boats that frequented it.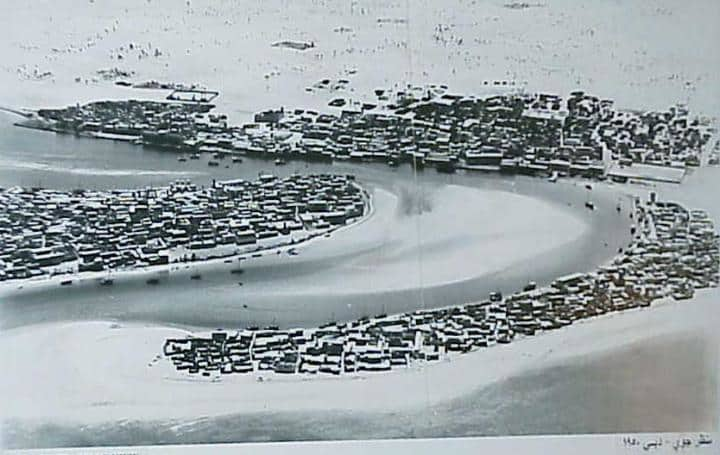 15. Sheraton Dubai Creek Hotel and Towers near Dubai Creek 1978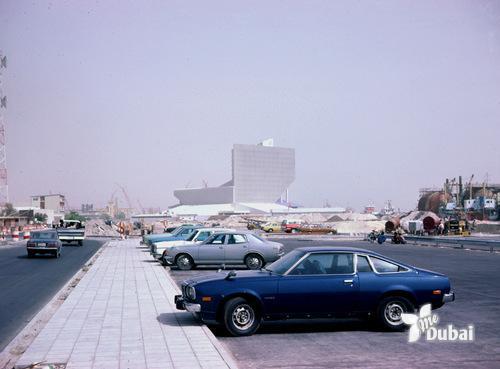 16. Sheikh Mohammed bin Rashid Al Maktoum at age 10 with his Hunting Coach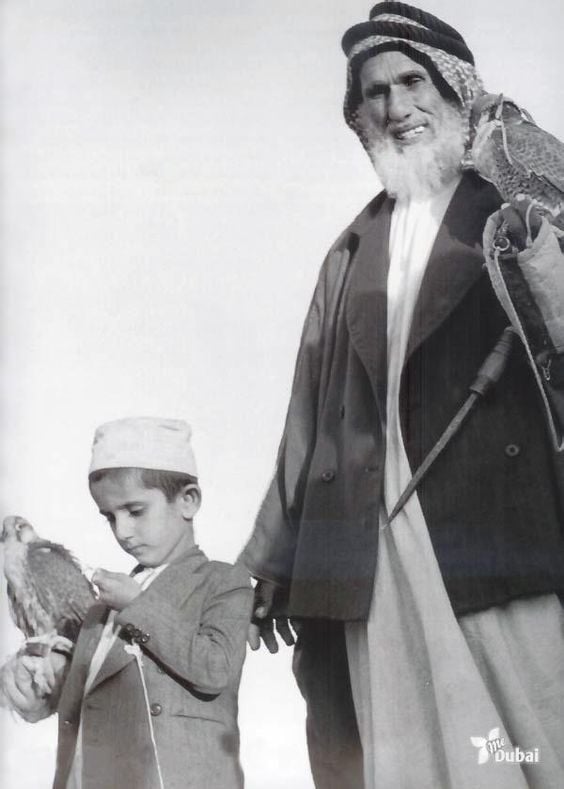 17. When a new runway was opened in 1965, the first aeroplane to land was a Comet, operated by Middle Eastern Airlines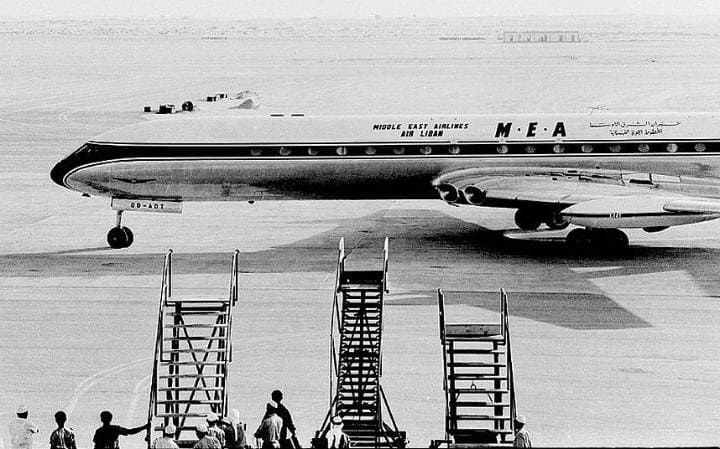 18. An open market in downtown Dubai_c1960's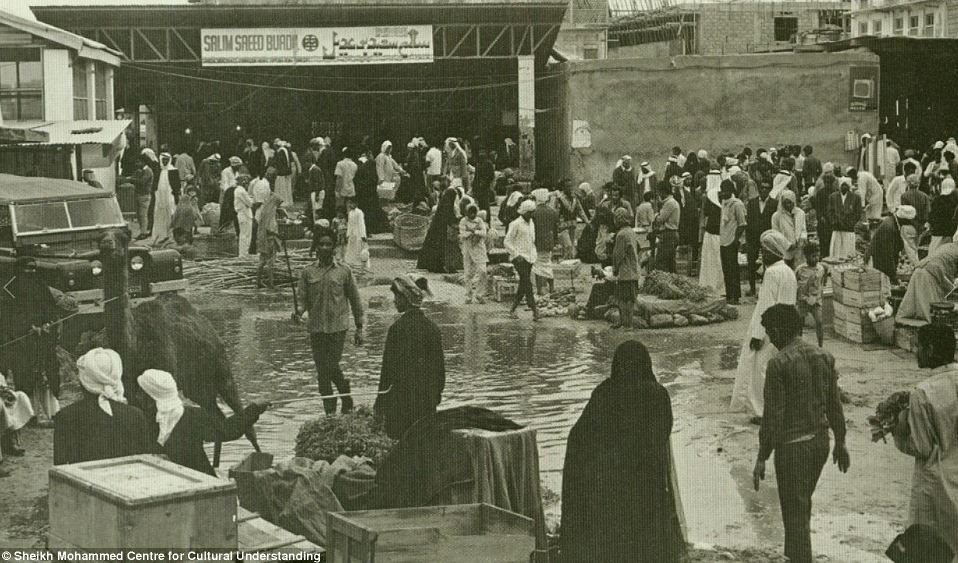 19. A group of Bedouin play music outside a house. Dubai was once a land of Bedouin tribes who made a living by fishing and pearl searching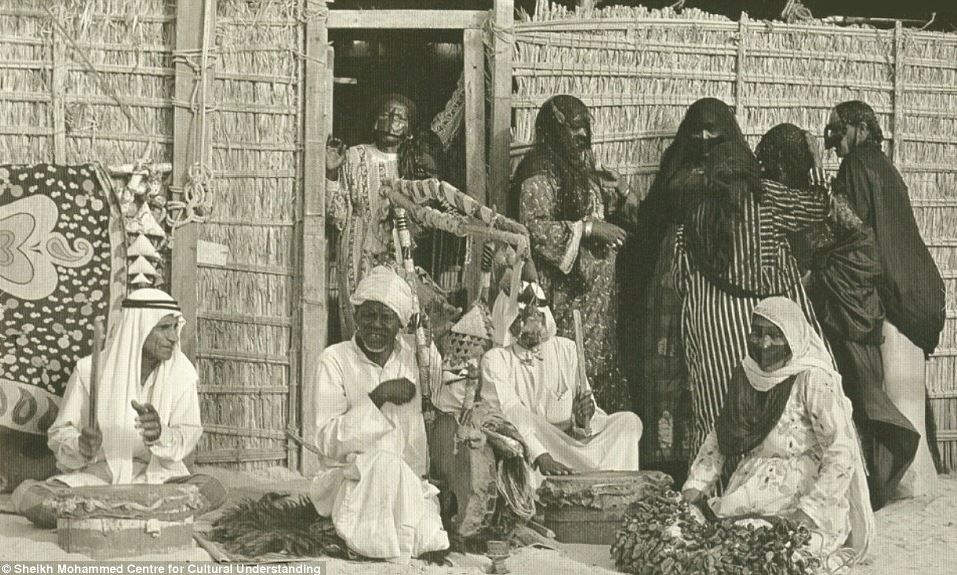 20. Dubai World Trade Centre in 1980s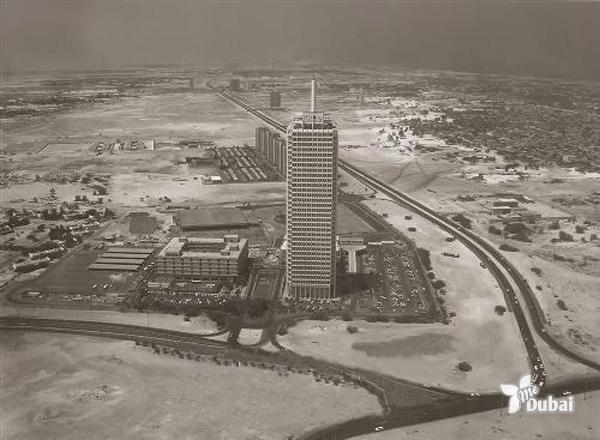 Although stone tools have been found at many archaeological sites, little is known about the UAE's early inhabitants as only a few settlements have been found. Many ancient towns in the area were trading centres between the Eastern and Western worlds.
The remnants of an ancient mangrove swamp, dated at 7000 BC, were discovered during the construction of sewer lines near Dubai Internet City. The area was covered with sand about 5,000 years ago as the coast retreated inland, becoming part of the city's present coastline.
Pre-Islamic ceramics have been found from the 3rd and 4th centuries. Prior to the introduction of Islam to the area, the people in this region worshiped Bajir (or Bajar).After the spread of Islam in the region, the Umayyad Caliph of the eastern Islamic world invaded south-east Arabia and drove out the Sassanians. Excavations by the Dubai Museum in the region of Al-Jumayra (Jumeirah) found several artefacts from the Umayyad period.
The earliest recorded mention of Dubai is in 1095 in the Book of Geography by the Andalusian-Arab geographer Abu Abdullah al-Bakri.The Venetian pearl merchant Gaspero Balbi visited the area in 1580 and mentioned Dubai (Dibei) for its pearling industry.
Construction and Opening of Dubai Airport, 1970's
Dubai in 1975
See Also:
15 Rare & Old Photo's of Paris | Mega Series Part 1
15 Rare & Old Photo's of Washington D.C.| Mega Series Part 2
15 Rare & Old Photo's of Rome | Mega Series Part 3
15 Rare & Old Photo's of London | Mega Series Part 3
15 Rare & Old Photo's of Chicago | Mega Series Part 3
15 Rare & Old Photo's of Los Angeles | Mega Series Part 2
15 Rare & Old Photo's of Las Vegas | Mega Series- Part 5
20 Rare & Old Photo's of San Francisco | Mega Series Part 2
15 Rare & Old Photo's of New York | Mega Series Part 1
If you like this post, Then please, share it in different social media. Help our site to spread out.