Rare & Old Photo's of Rome – Mega Series Part 3
After the fall of the Western Empire, which marked the beginning of the Middle Ages, Rome slowly fell under the political control of the Papacy, which had settled in the city since the 1st century AD, until in the 8th century it became the capital of the Papal States, which lasted until 1870.
Beginning with the Renaissance, almost all the popes since Nicholas V (1422–55) pursued coherently along four hundred years an architectonic and urbanistic program aimed to make of the city the world's artistic and cultural center.Due to that, Rome became first one of the major centers of the Italian Renaissance, and then the birthplace of both the Baroque style and Neoclassicism. Famous artists, painters, sculptors and architects made Rome the center of their activity, creating masterpieces throughout the city. In 1871 Rome became the capital of the Kingdom of Italy, and in 1946 that of the Italian Republic.
1. Fontana della Baracaccia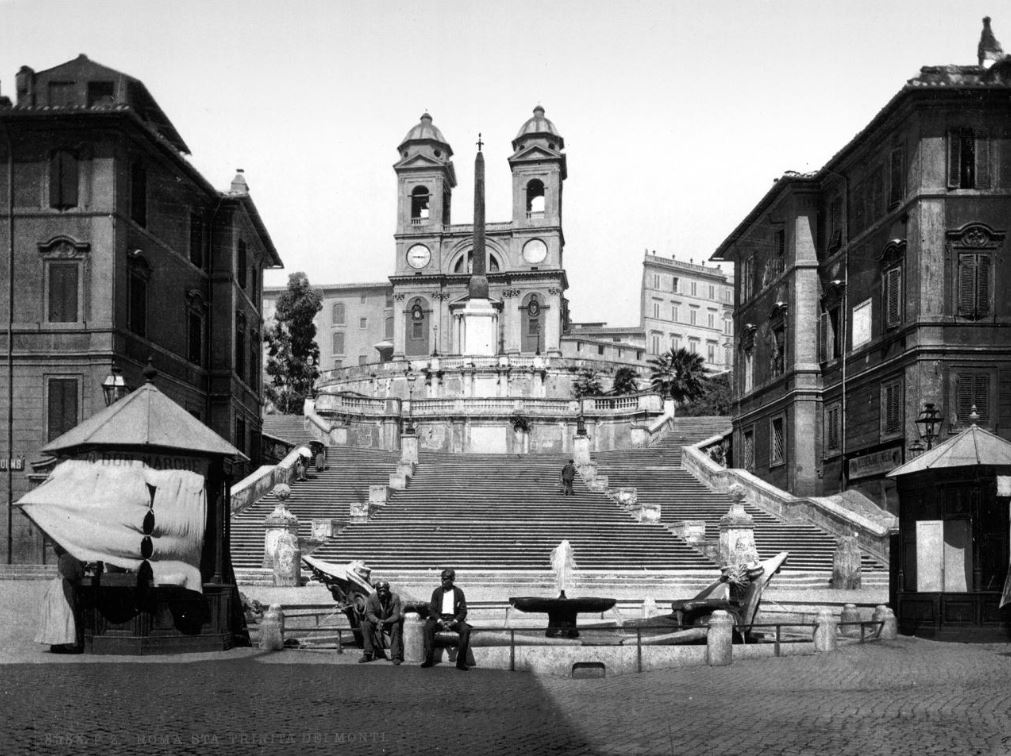 2. Roman Forum from the Capitoline, Fratelli D'Alessandri (c.1885)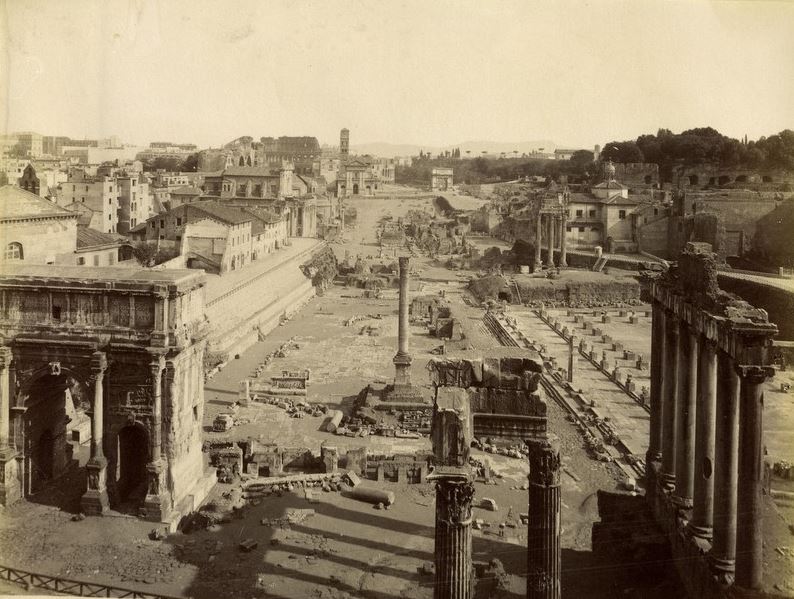 3. The Acqua Felice in Piazza San Bernardo, c. 1890.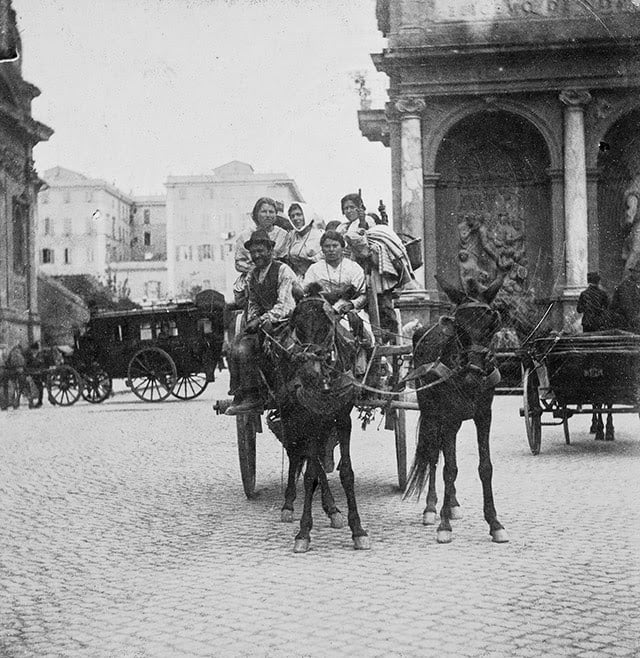 4. G. Primoli, Quirinale, crowds during the German royal family's visit, c. 1900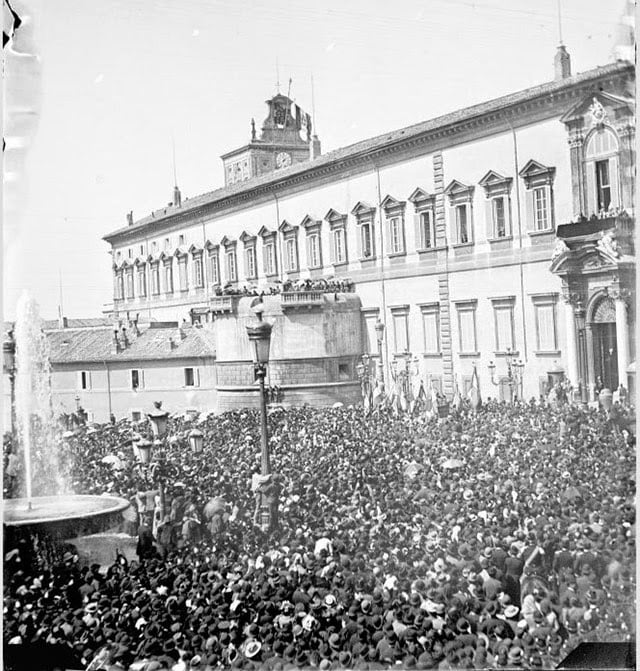 5. Little girl carries a magnum of wine home. Rome, 1952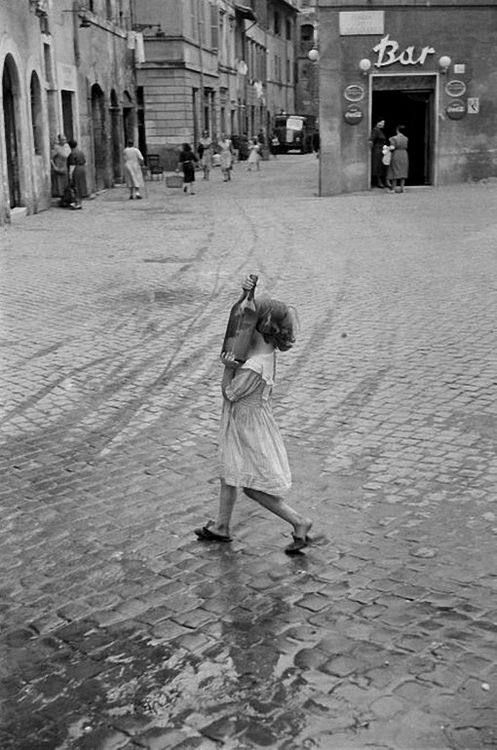 6. Facade of the old station Termini almost completed, c. 1873
7. Largo di Torre Argentina_1929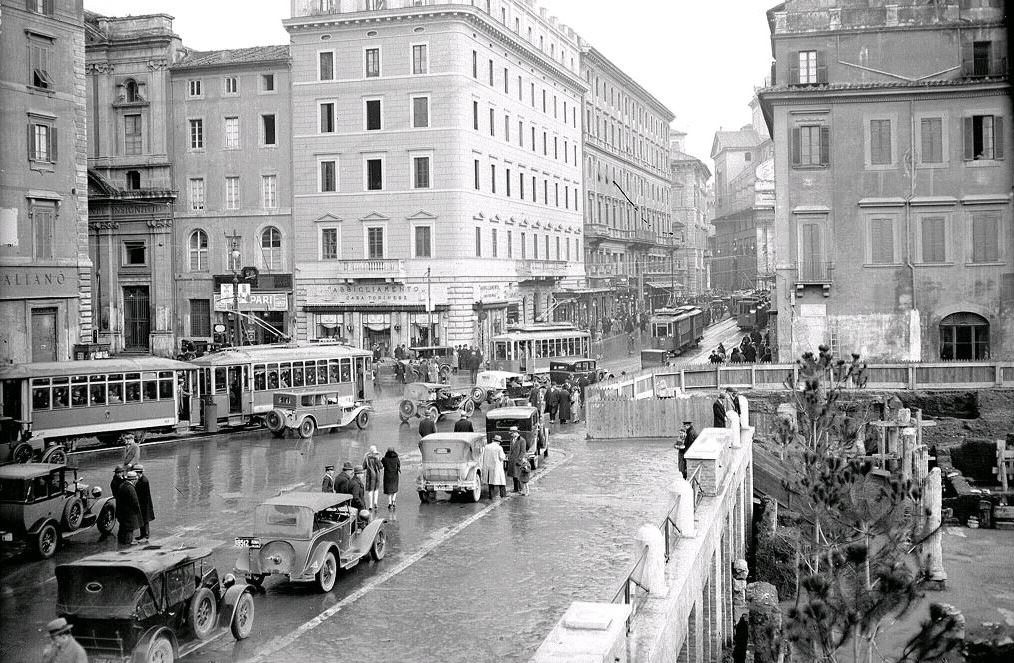 8. Ponte Sant'Angelo and Castel Sant'Angelo, mid 1800s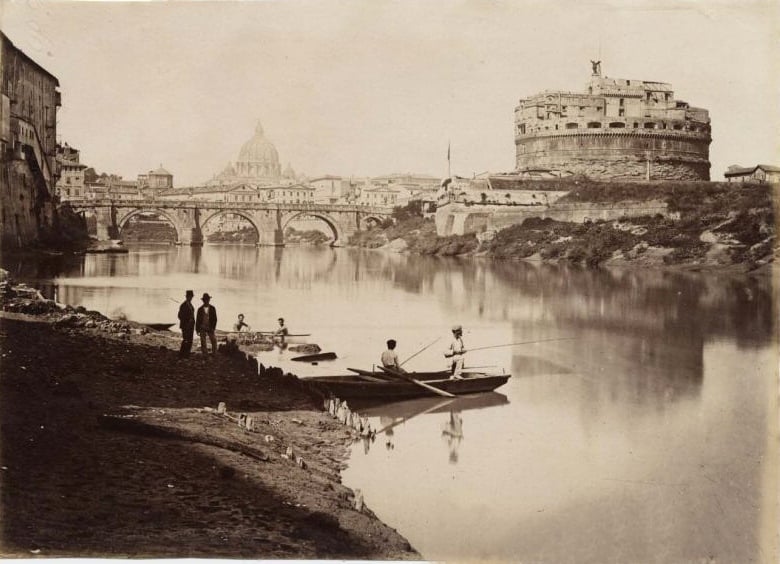 9. Rome_Date Unknown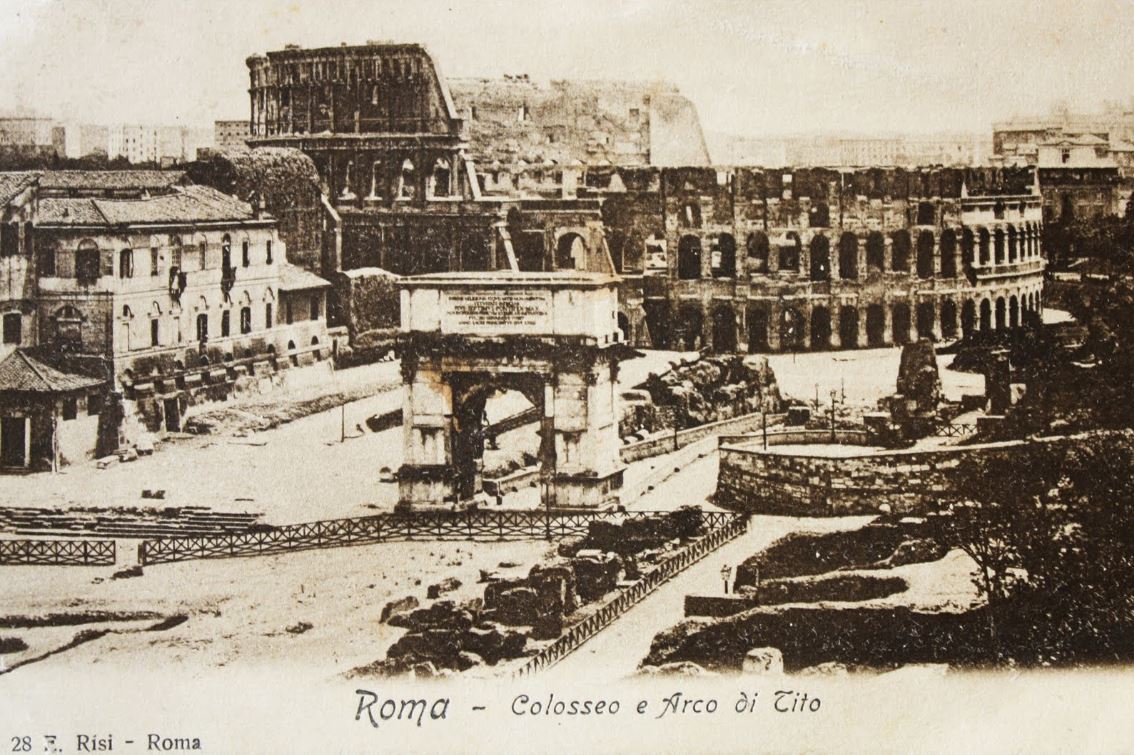 10. Via del Corso, Palazzetto Sciarra and the Arch of Carbognano before their demolition to make space for via Minghetti, c. 1886.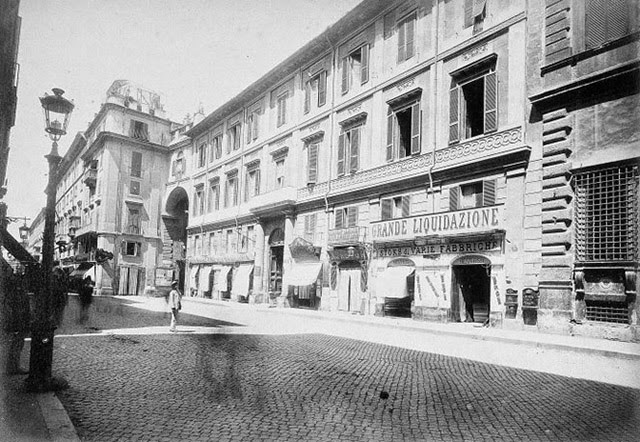 11. The Carnival floats parade on via del Corso, near piazza Colonna; on the right, Palazzo dei Magazzini Bocconi, 1887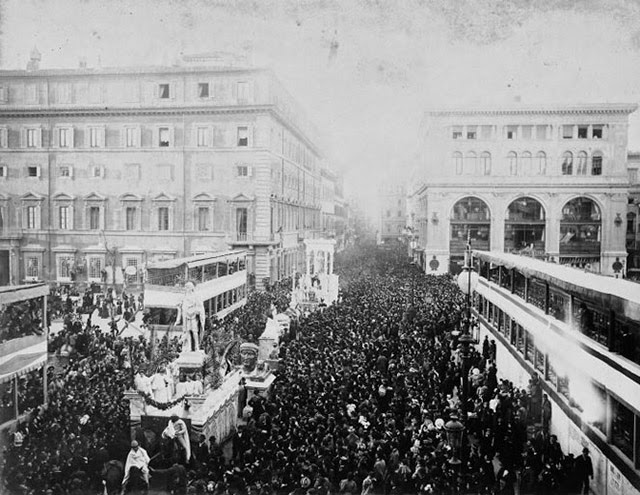 12. People sitting on the steps of the Church San Carlo ai Catinari in Rome _1880's
13. Breach of Porta Pia, September 21, 1870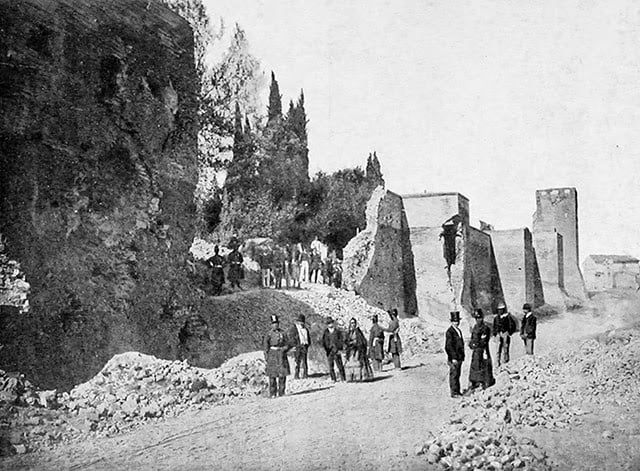 14. Trevi Fountain, 1800s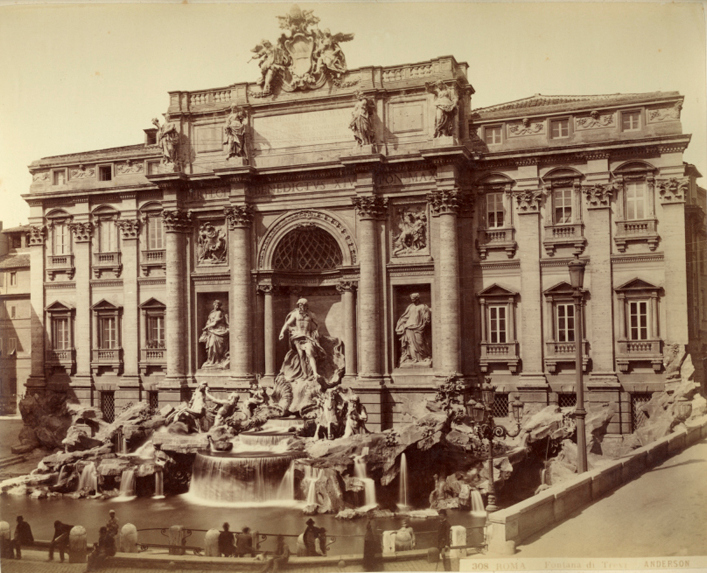 15. Via Nazionale with the Quirinale Hotel on the left, 1900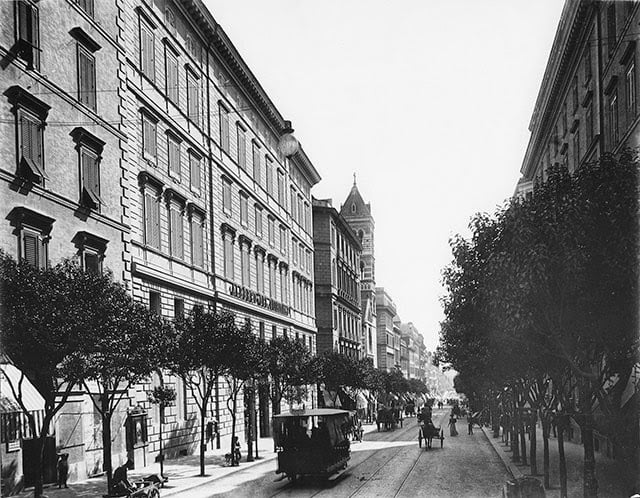 ROMA nel 1800
https://www.youtube.com/watch?v=-L6bid8GQu0
Roma e la grande nevicata del 1956
https://www.youtube.com/watch?v=9ZZ_YikoFJM
Roma – Piazza Pio XI 1959
After the legendary foundation by Romulus,Rome was ruled for a period of 244 years by a monarchical system, initially with sovereigns of Latin and Sabine origin, later by Etruscan kings. The tradition handed down seven kings: Romulus, Numa Pompilius, Tullus Hostilius, Ancus Marcius, Tarquinius Priscus, Servius Tullius and Tarquinius Superbus.
In 509 BC the Romans expelled the last king from their city and established an oligarchic republic. Rome then began a period characterized by internal struggles between patricians (aristocrats) and plebeians (small landowners), and by constant warfare against the populations of central Italy: Etruscans, Latins, Volsci, Aequi, Marsi. After becoming master of Latium, Rome led several wars (against the Gauls, Osci-Samnites and the Greek colony of Taranto, allied with Pyrrhus, king of Epirus) whose result was the conquest of the Italian peninsula, from the central area up to Magna Graecia.
See Also:
15 Rare & Old Photo's of Rome | Mega Series Part 2
15 Rare & Old Photo's of London | Mega Series Part 3
15 Rare & Old Photo's of Chicago | Mega Series Part 3
15 Rare & Old Photo's of Los Angeles | Mega Series Part 2
15 Rare & Old Photo's of Los Angeles | Mega Series Part 1
15 Rare & Old Photo's of Las Vegas | Mega Series- Part 5
20 Rare & Old Photo's of San Francisco | Mega Series Part 2
15 Rare & Old Photo's of New York | Mega Series Part 1
If you like this post, Then please, share it in different social media. Help our site to spread out.