Burger King, often abbreviated as BK, is an American global chain of hamburger fast food restaurants headquartered in unincorporated Miami-Dade County, Florida, United States. The company began in 1953 as Insta-Burger King, a Jacksonville, Florida-based restaurant chain. After Insta-Burger King ran into financial difficulties in 1954, its two Miami-based franchisees, David Edgerton and James McLamore, purchased the company and renamed it Burger King. Over the next half century, the company would change hands four times, with its third set of owners, a partnership of TPG Capital, Bain Capital, and Goldman Sachs Capital Partners, taking it public in 2002. In late 2010, 3G Capital of Brazil acquired a majority stake in BK in a deal valued at US$3.26 billion. The new owners promptly initiated a restructuring of the company to reverse its fortunes. 3G, along with partner Berkshire Hathaway, eventually merged the company with Canadian-based doughnut chain Tim Hortons under the auspices of a new Canadian-based parent company, Restaurant Brands International.






10 Facts You Should Know About Burger King | Have It Your Way



1.Insta-Burger King: Its original name was Insta-Burger King after the "Insta-Broiler" its founder bought to start the business. The "Insta" was dropped in 1959 when the fast food restaurant expanded.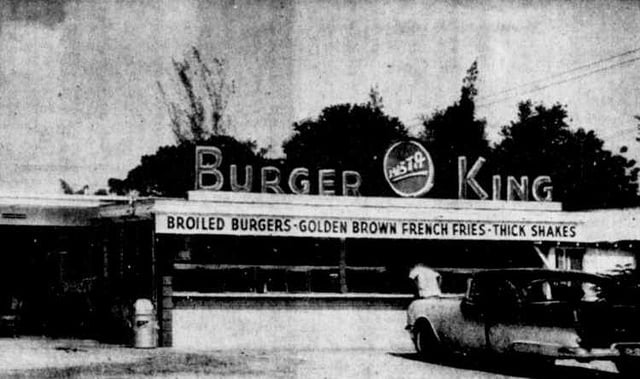 2.Hungry Jack :Our Aussie readers are fully aware of this fact but our foreign readers might not realise that Hungry Jack's is the exclusive franchise of Burger King in Australia which is wholly owned by a parent company called Competitive Foods Australia. When Burger King looked to expand operations into Australia in the early 70s it found that a tiny takeaway food shop in Adelaide had the name already trade-marked. And so the Australian franchisee Jack Cowin was given a list of possible names that could be used. Cowen selected 'Hungry Jack' the name of parent company Pillsbury's pancake mix and slightly changed the name to the possessive form with the addition of an apostrophe, thus creating Hungry Jack's.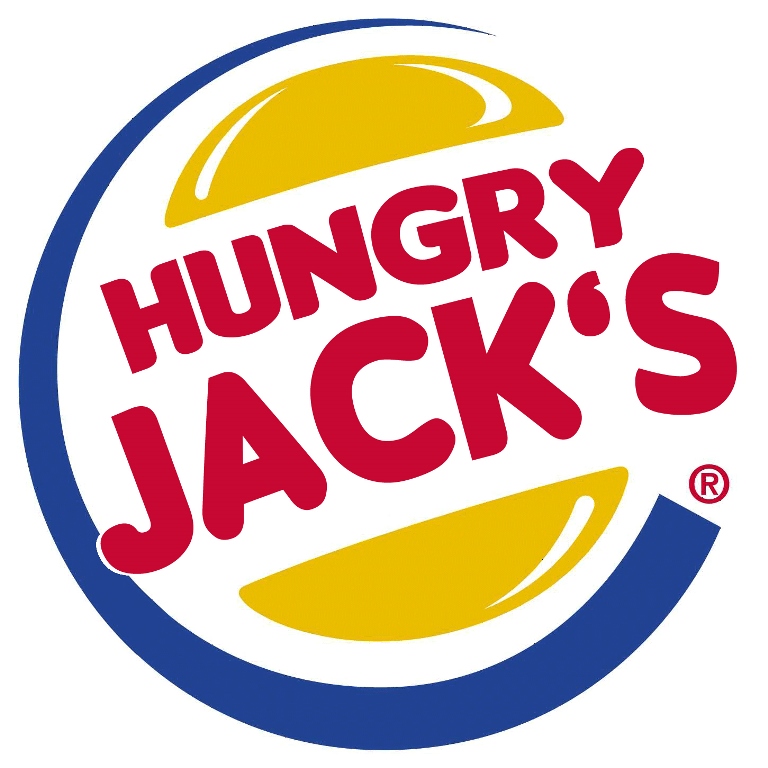 3.It Was Inspired by McDonald's : Burger King's first incarnation was founded in Jacksonville, Florida, in 1953, after a man named Keith Kramer and his wife's uncle Matthew Burns visited a little burger shop in San Bernardino called McDonald's that turned out burgers, fries, and shakes in record time. They purchased the rights to a newfangled broiler that could cook 12 patties simultaneously and opened a burger shop of their own.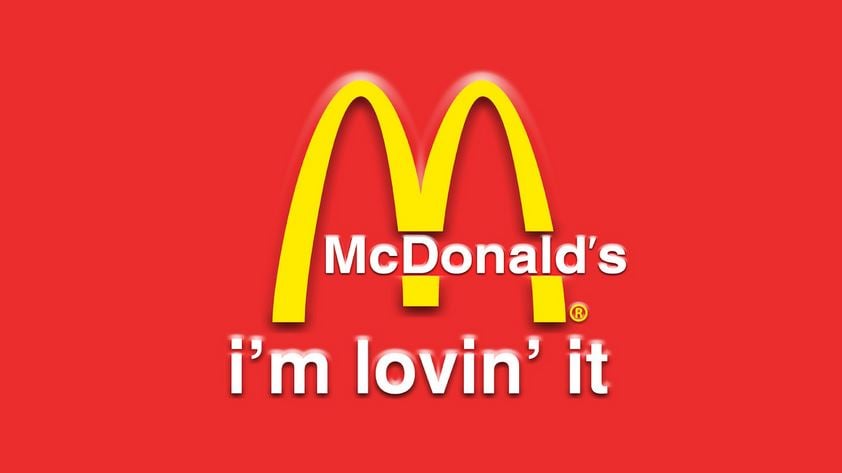 4.Secret Menu : Burger King has a secret menu that features something called the "Suicide Burger," which features four patties, four slices of cheese, a ton of bacon and "special sauce." It also has almost 1000 calories and 2500 mgs of sodium.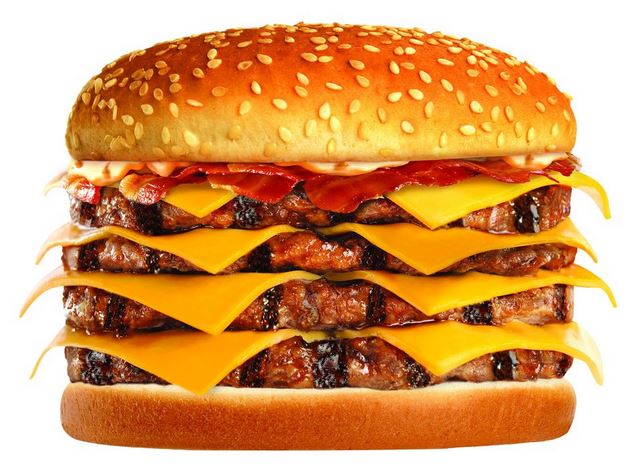 5. Free For Celebrities: Burger King gives a special Burger King Crown Card to celebrities for free fast food. Robert Downey, Jr., George Lucas, Jay Leno, Jennifer Hudson, and Hugh Laurie are among some of the celebrities who have the card.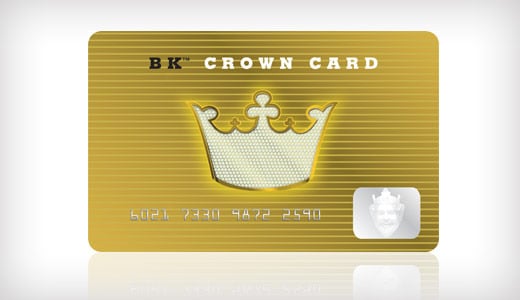 6. Robert Downey, Jr. In 2003, the actor was so addicted to drugs like heroin that when he ordered a burger from Burger King it tasted disgusting to him. He cites this as the moment he decided to get clean. "It was such a disgusting burger I ordered," RDJ said. "I had that, and this big soda, and I thought something really bad was going to happen."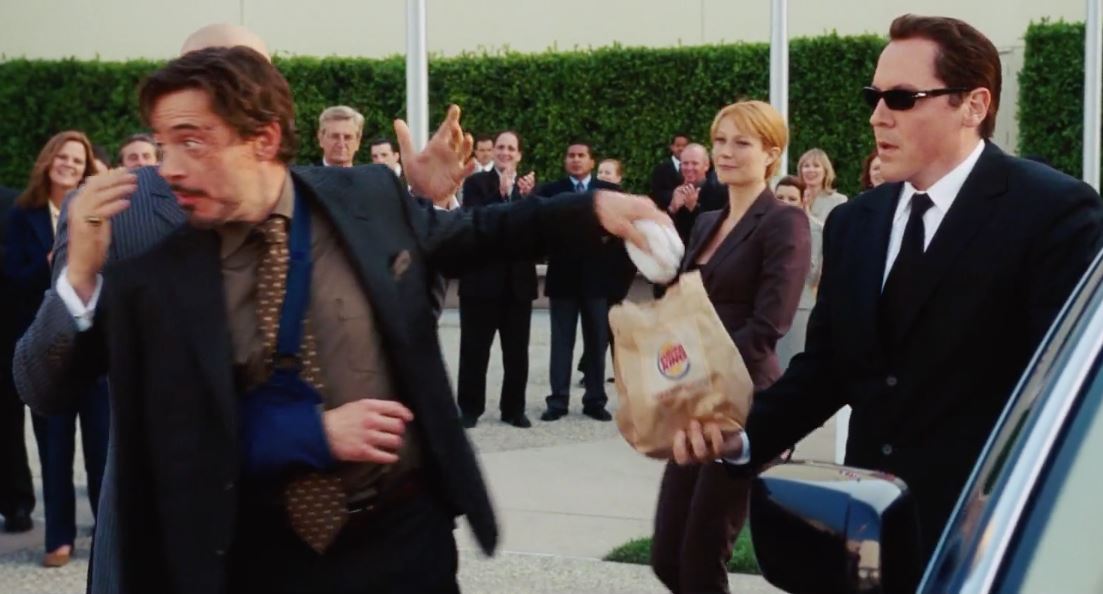 7. In 2009 Microsoft promoted Windows 7 in Japan by partnering with Burger King to release a 7 patty Whopper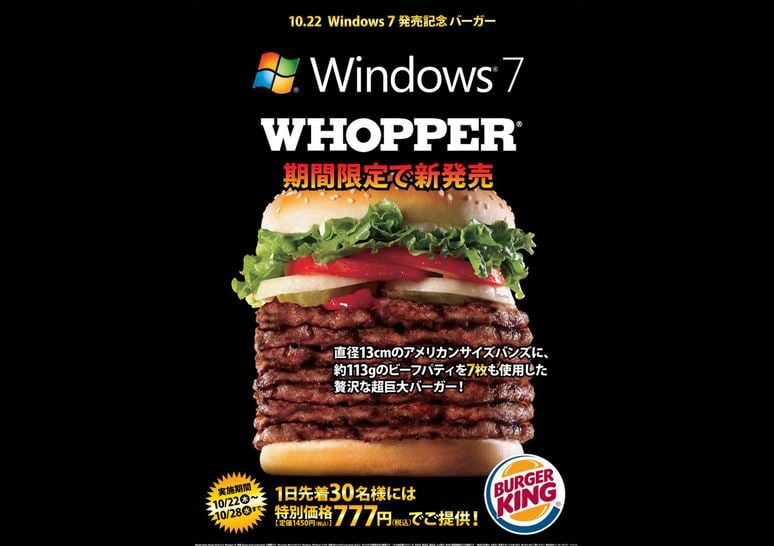 8. Burger King had one of the most expensive recalls in history after a 13 month old girl suffocated on a Poké Ball (a toy) that was included with Kids' meals

9.In 1968 in Mattoon, Illinois, a small restaurant called "Burger King" won a lawsuit against the giant fast food chain of the same name because they had trademarked the name first. Today, there are no Burger Kings joints legally allowed within 20 miles of this restaurant.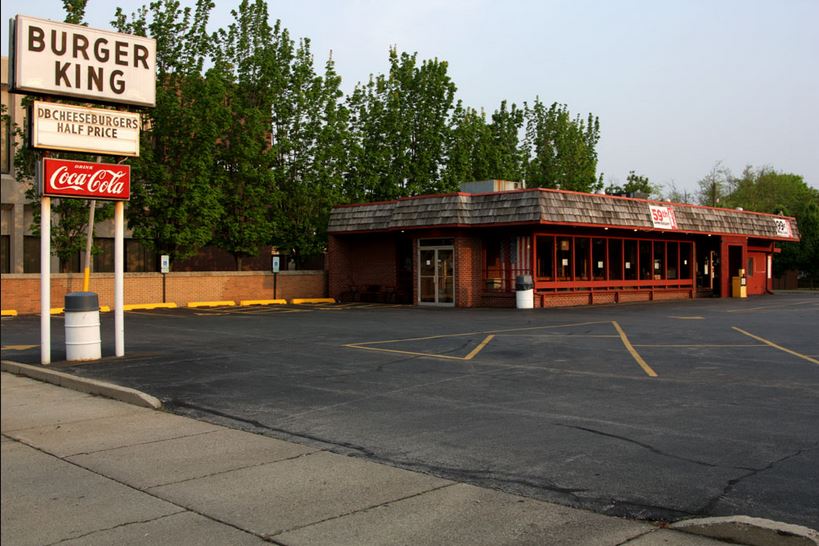 10.In 2009, Burger King launched a campaign that if you unfriended 10 friends on Facebook, you were entitled to a free whopper. The ex-friend would then receive a message explaining that their friendship was less valuable than a whopper.

See also:
12 Facts You Should Know About Starbucks | Best Coffee in world
12 Facts You Should Know About Subway | Eat Fresh
21 Facts You Should Know About McDonald's | i'm Lovin' it
11 Finger licking Facts You Should Know About KFC
25 Fascinating Facts About The United States of America | Must Read

If you like this post, Then please, share it in different social media. Help our site to spread out.

[divider scroll_text="Back To Top"]