London has a diverse range of peoples and cultures, and more than 300 languages are spoken within Greater London. Its estimated mid-2015 population was 8,673,713, the largest of any city in the European Union, and accounting for 12.5 per cent of the UK population. London's urban area is the second most populous in the EU, after Paris, with 9,787,426 inhabitants at the 2011 census. The city's metropolitan area is one of the most populous in Europe with 13,879,757 inhabitants,while the Greater London Authority states the population of the city-region (covering a large part of the south east) as 22.7 million. London was the world's most populous city from around 1831 to 1925
Presenting 15 Rare & Old Photo's of London | Mega Series Part 3
1. Chancellor William Ewart Gladstone on an inspection tour of the world's first underground line_C.1862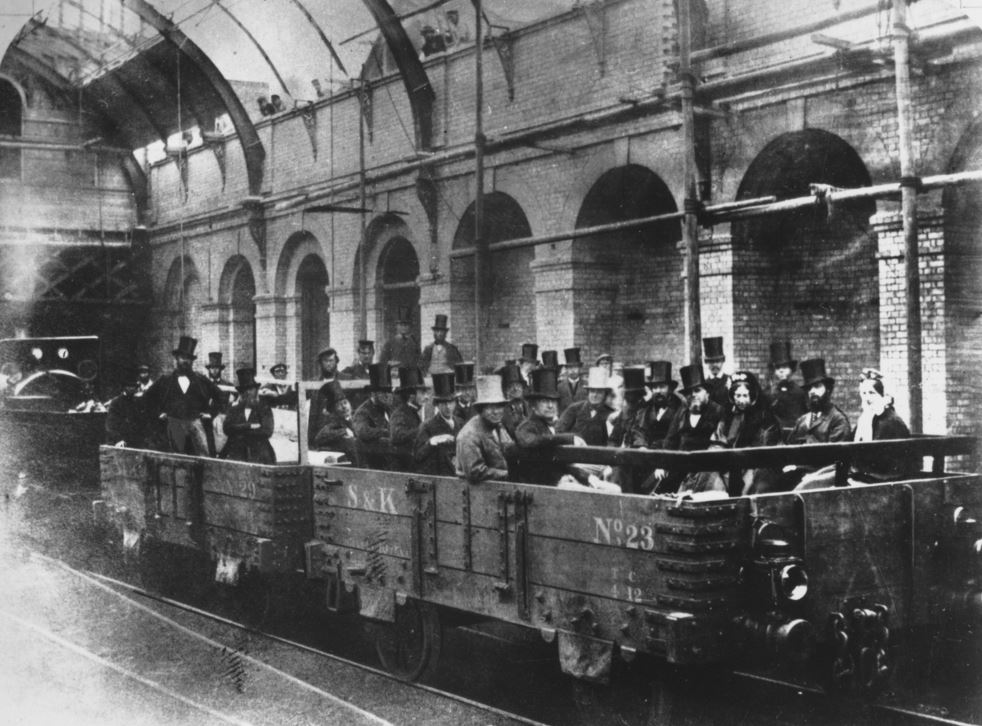 2. Farringdon Street (Farringdon) Station in _C. 1924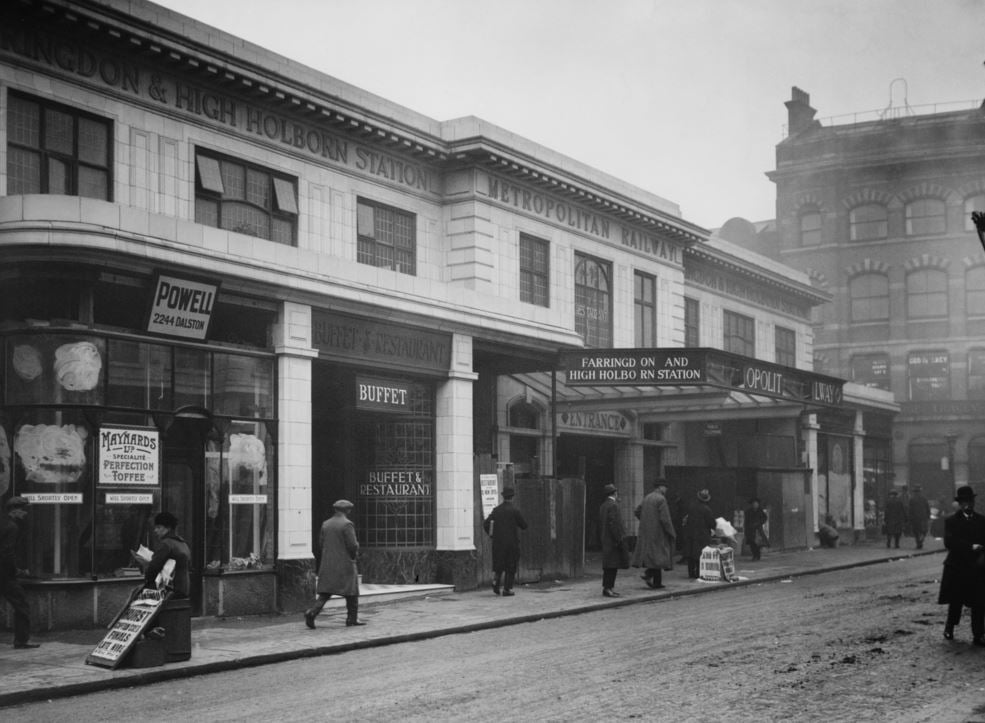 3. People asleep on the escalators at Piccadilly Tube Station, London, during an air raid_c1940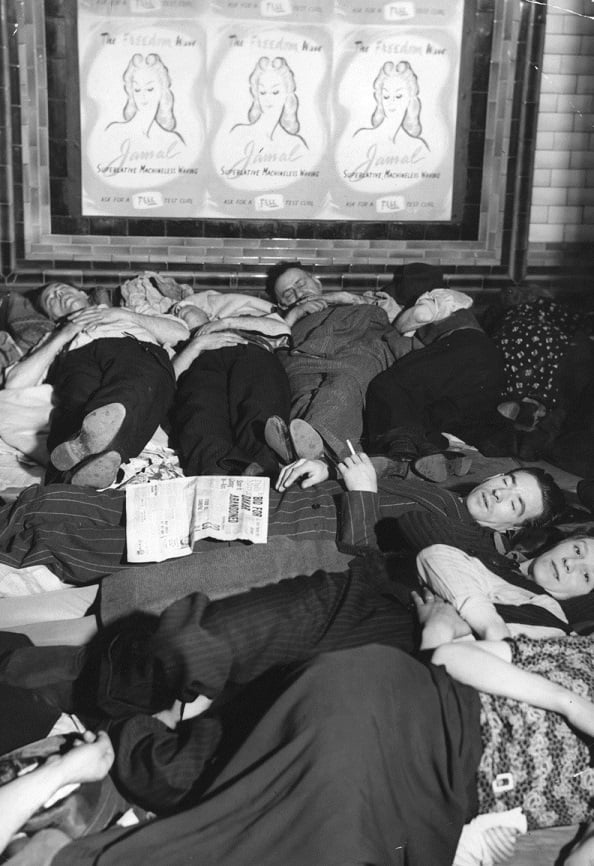 4. Houses of Parliament from South Bank, c. 1910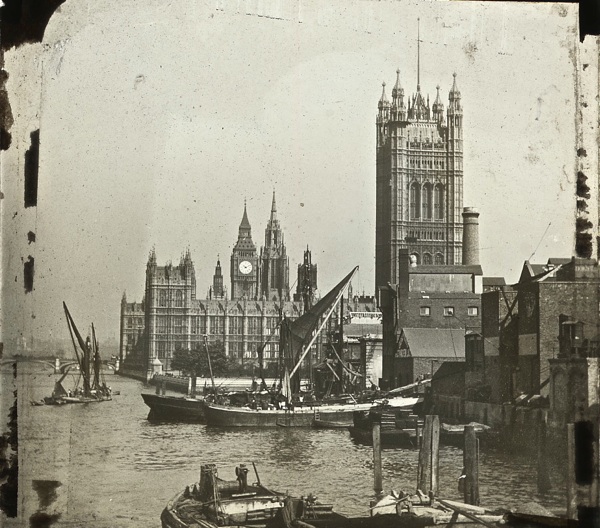 5. Horses and carriages would have been hired from this stable in Upper Richmond Road, 1897.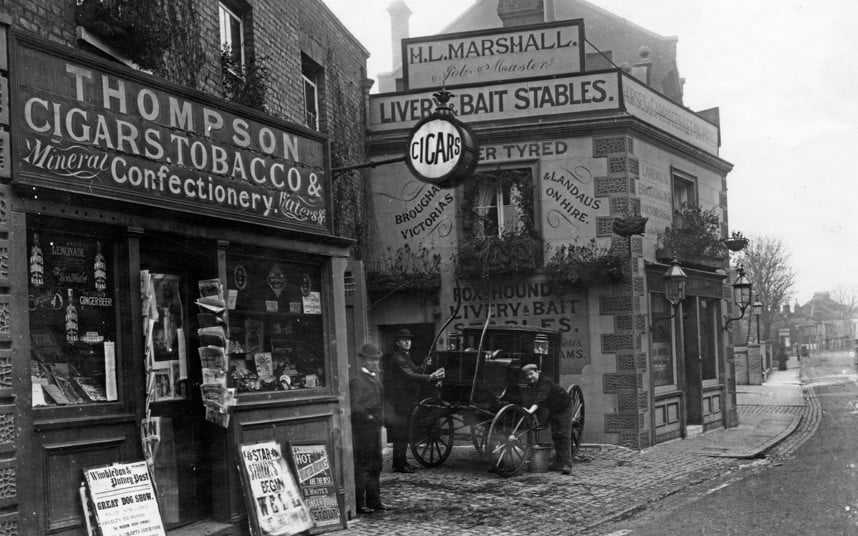 6. A police CCTV (Closed Circuit Television) camera overlooking a street in Croydon_C1968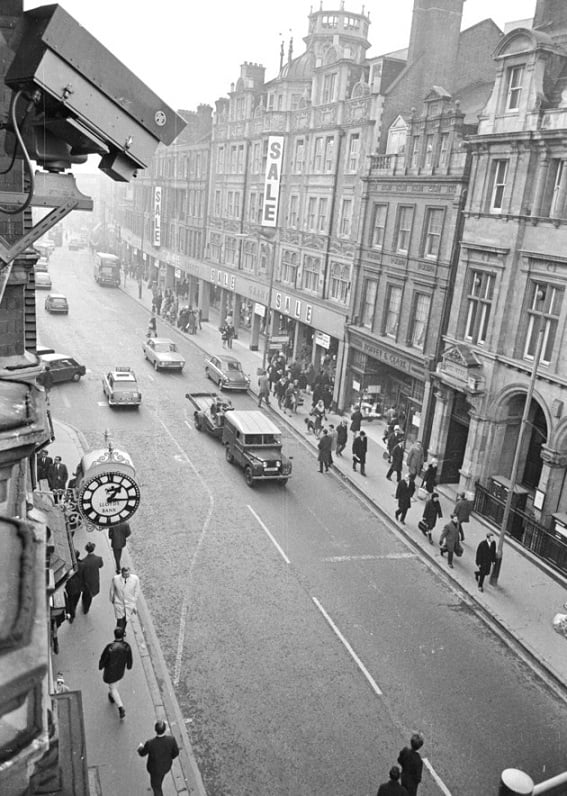 7. Two Sailors head down the Thames river in a barge c.1876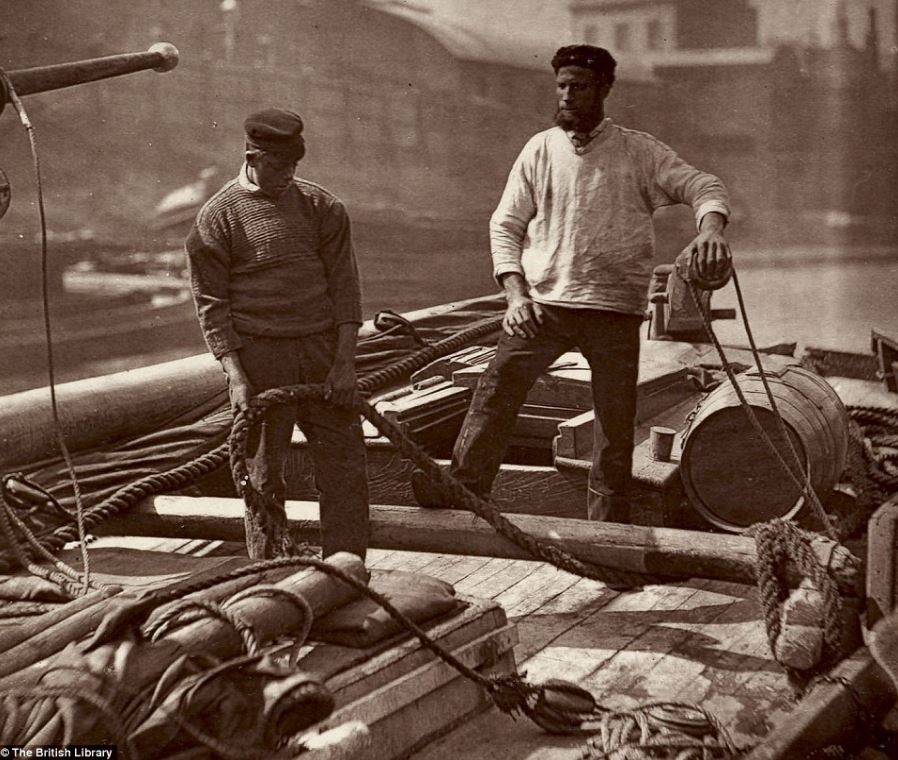 8. The Entrance to Blackfriars Underground station_C.1924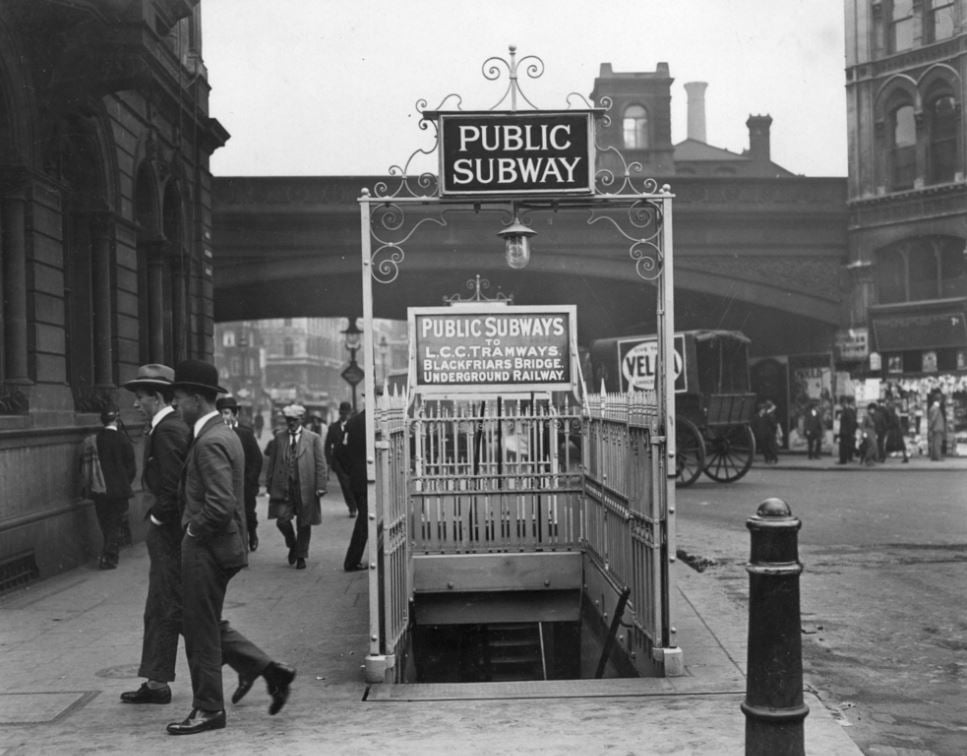 9. Taken at the junction of Wandsworth High Street and Garratt Lane, this picture looks east towards the tower of the old Town Hall during Queen Victoria's Diamond Jubilee celebrations, 1897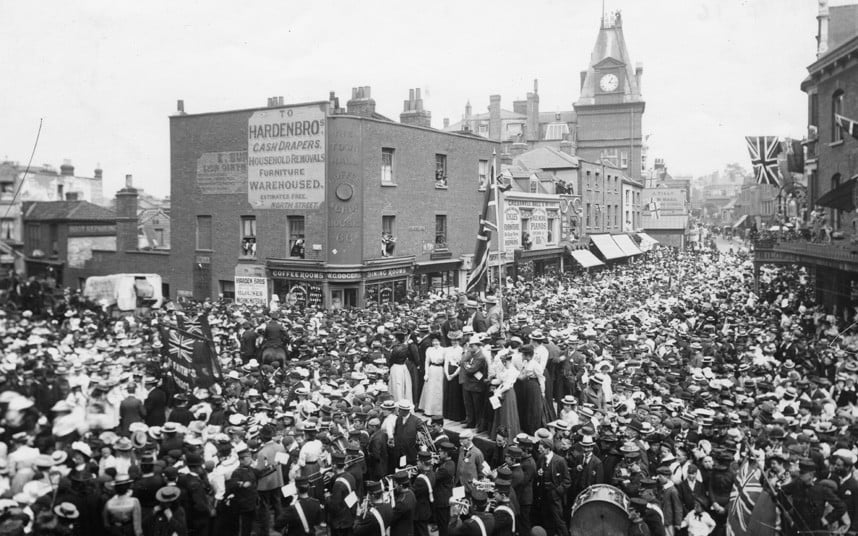 10. Victorian bill stickers paste placards advertising Madame Tussaud's waxworks museum in London_C.1877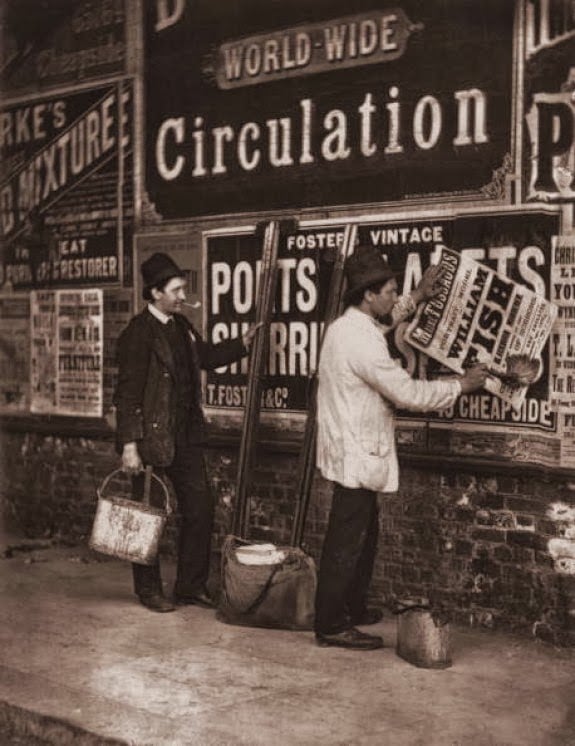 11. London's Charing Cross Road with the Hippodrome and Leicester Square station on the left_c.1938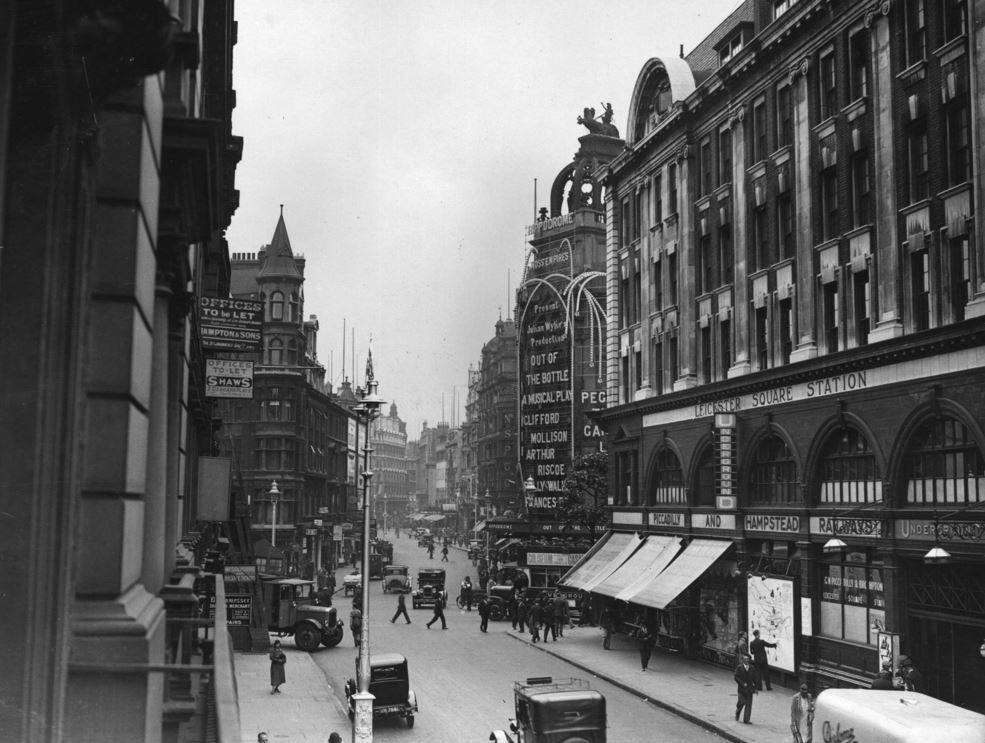 12. A Group of Sikh men outside the entrance to Hyde Park Corner, circa 1935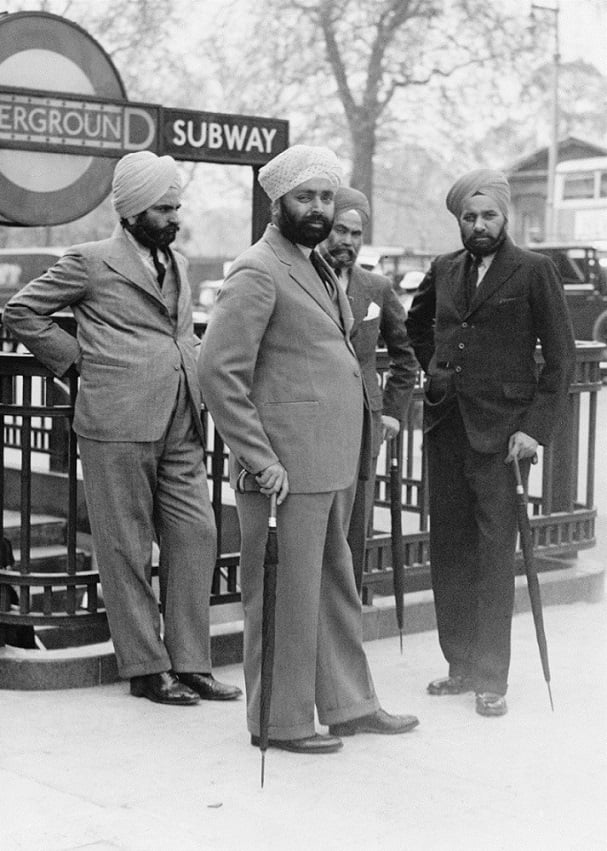 13. Construction workers or 'navvies' working on the Metropolitan Underground Railway at Craven Hill, Bayswater, around 1866. The machine they are using is a steam-powered crane.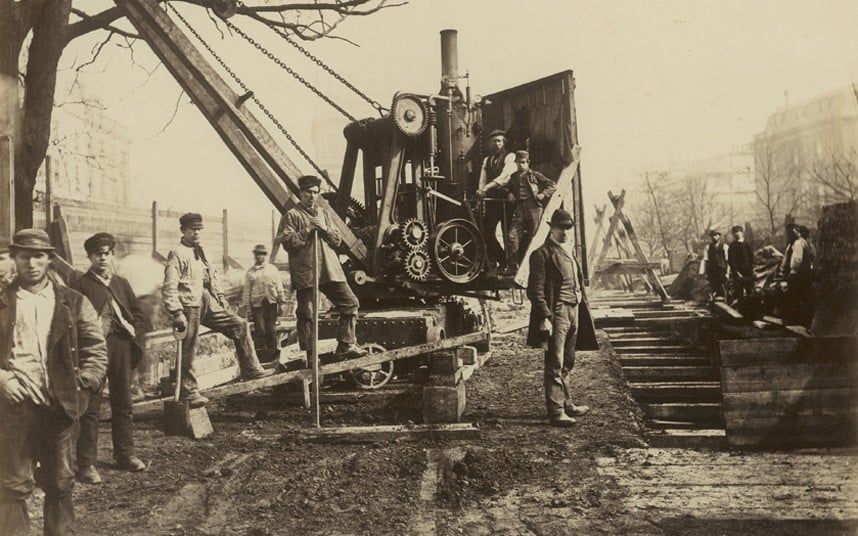 14. Traffic and pedestrians bustle around Bank Underground Station in Throgmorton Street. The Bank of England on the left_c1895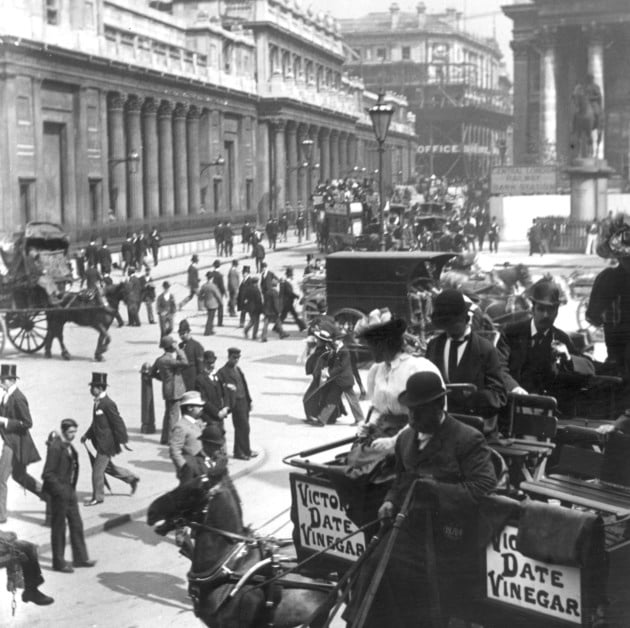 15. A grim looking Electric Cinema on the Portobello Road. In 1958 it was trading as the Imperial Playhouse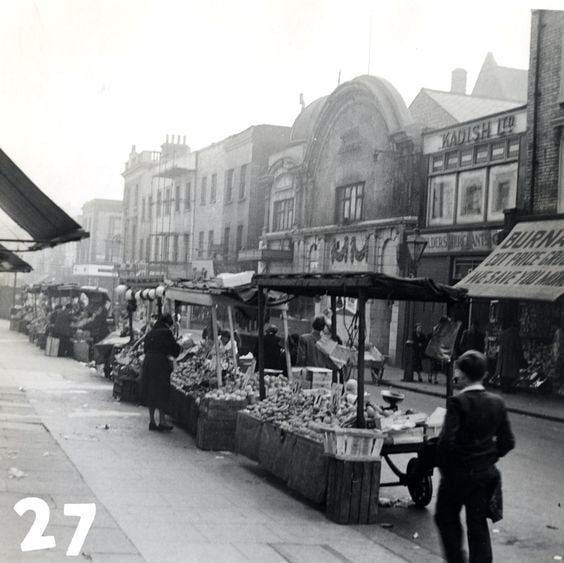 Colour on the Thames (1935)
Street Life in London in the 19th century – Pictures from the streets in London of the 1876-1877
Two recent discoveries indicate probable very early settlements near the Thames in the London area. In 1999, the remains of a Bronze Age bridge were found on the foreshore north of Vauxhall Bridge. This bridge either crossed the Thames, or went to a now lost island in the river. Dendrology dated the timbers to 1500 BC. In 2010 the foundations of a large timber structure, dated to 4500 BC, were found on the Thames foreshore, south of Vauxhall Bridge. The function of the mesolithic structure is not known. Both structures are on South Bank, at a natural crossing point where the River Effra flows into the River Thames.
See Also:
15 Rare & Old Photo's of London | Mega Series Part 2
15 Rare & Old Photo's of Chicago | Mega Series Part 3
15 Rare & Old Photo's of Los Angeles | Mega Series Part 2
15 Rare & Old Photo's of Los Angeles | Mega Series Part 1
15 Rare & Old Photo's of Las Vegas | Mega Series- Part 5
20 Rare & Old Photo's of San Francisco | Mega Series Part 2
15 Rare & Old Photo's of New York | Mega Series Part 1
If you like this post, Then please, share it in different social media. Help our site to spread out.