Feeling down today? This photo shoot of mini Disney princesses is sure to cheer you up!
Captured by photographer Karen Marie of Belly Beautiful Portraits, the photos feature six infant girls dressed as the tiniest princesses you've ever seen. With six different princess costumes sewn by Valerie Best of Sew Trendy Accessories, Marie captured each little girl in a special staged setting and the pics look truly magical.
Karen came to the idea of gathering a collection of baby princesses to photograph because of her own love of Disney. She tells Scary Mommy, "Disney princesses have always held a special place in my heart. Having two daughters of my own who are now 12 and 10 and not into the princess thing anymore, makes me miss that stage!"
Keep on scrolling to check them out and be prepared for a cuteness overload.
Suggested Reading:
10 Adorable Pics Of Babies Sleeping In Camera Bags
15 Awesome Pics Of Smiling Babies | So Cute
Cinderella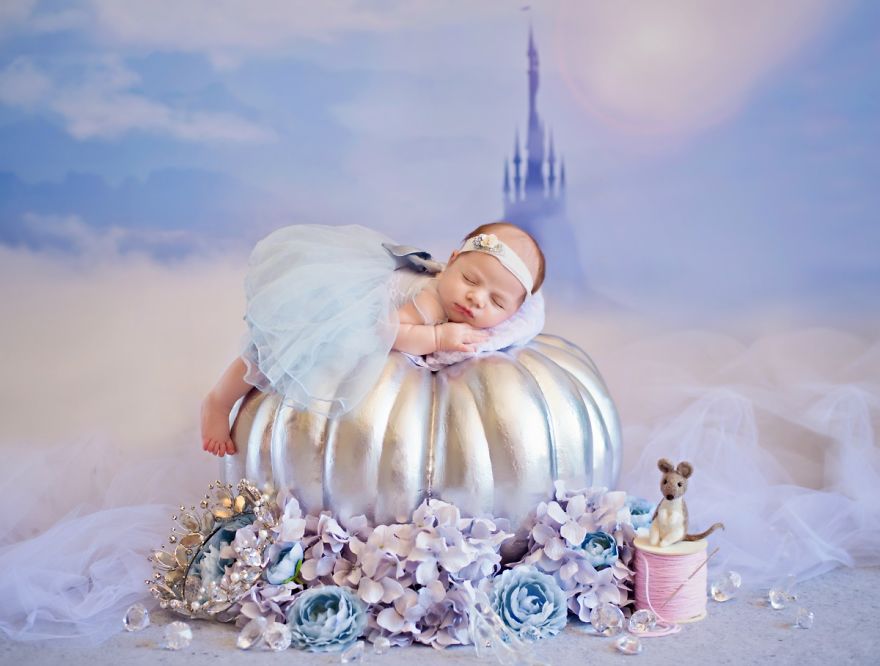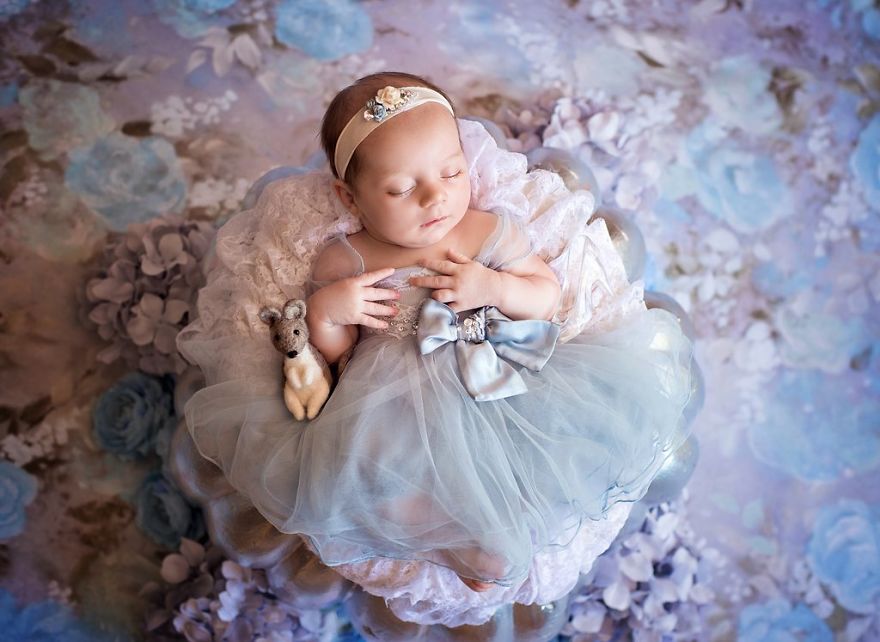 Snow White
Is she even kidding with how perfectly precious these mini princesses look? My ovaries are staging a revolt right now demanding one more baby just so I can make this newly found dream come true.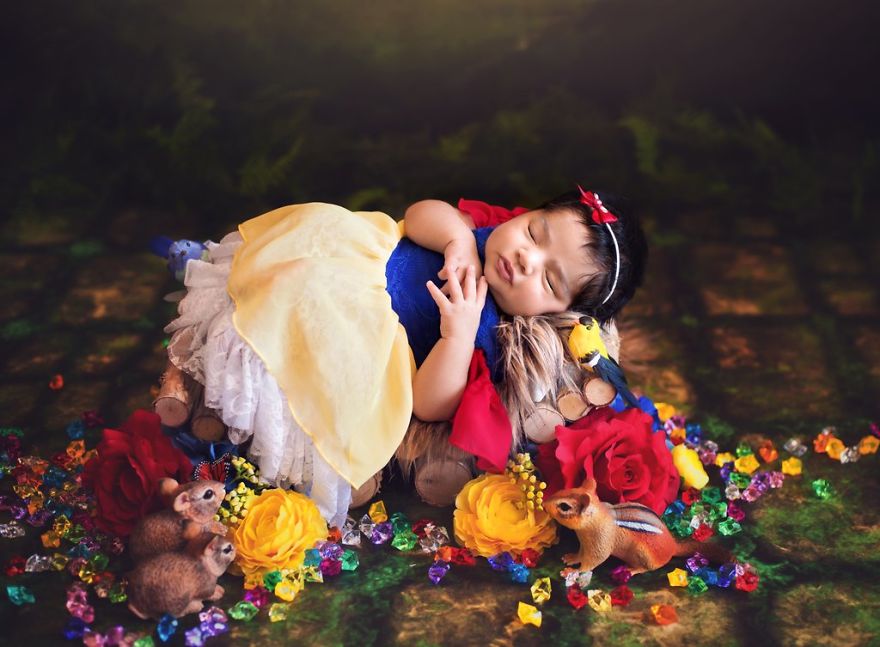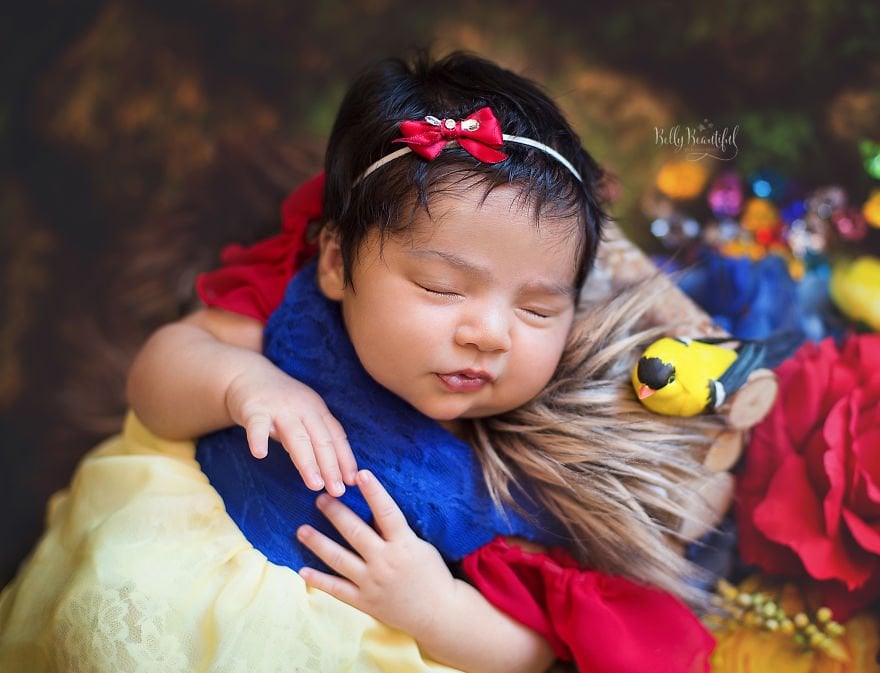 Ariel, The Little Mermaid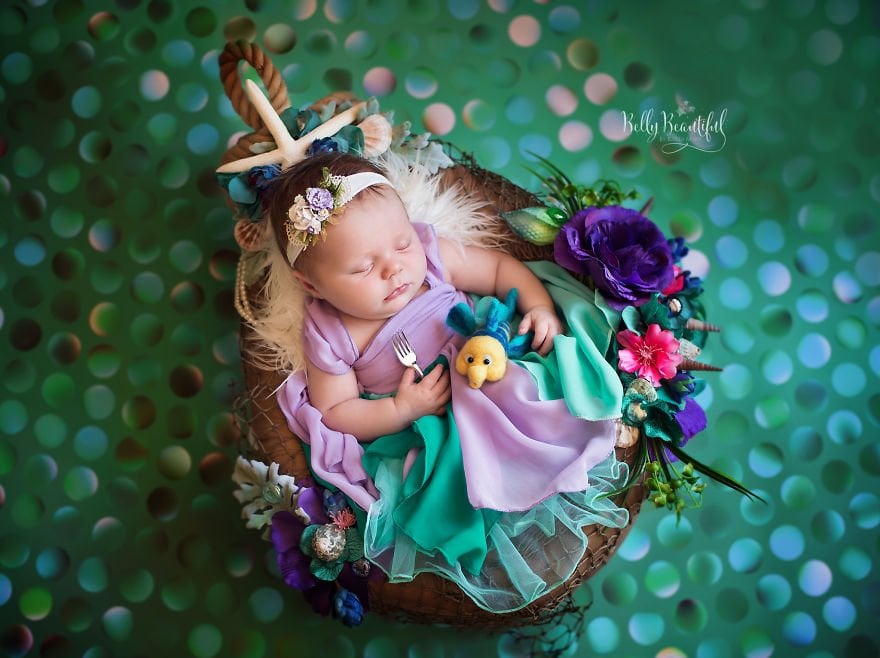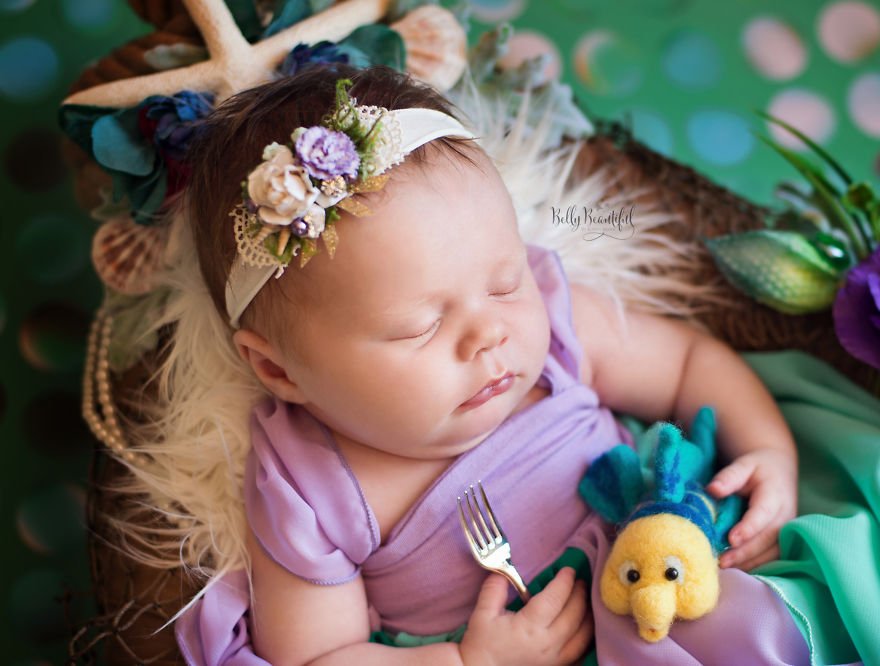 Jasmine, Alladin
Karen staged settings for each tiny princess complete with character-appropriate costumes courtesy of Valerie Best of Sew Trendy Accessories. And boy, did they nail it.
Look at that magical little gown. And the forest creature pals watching over her. We can't even.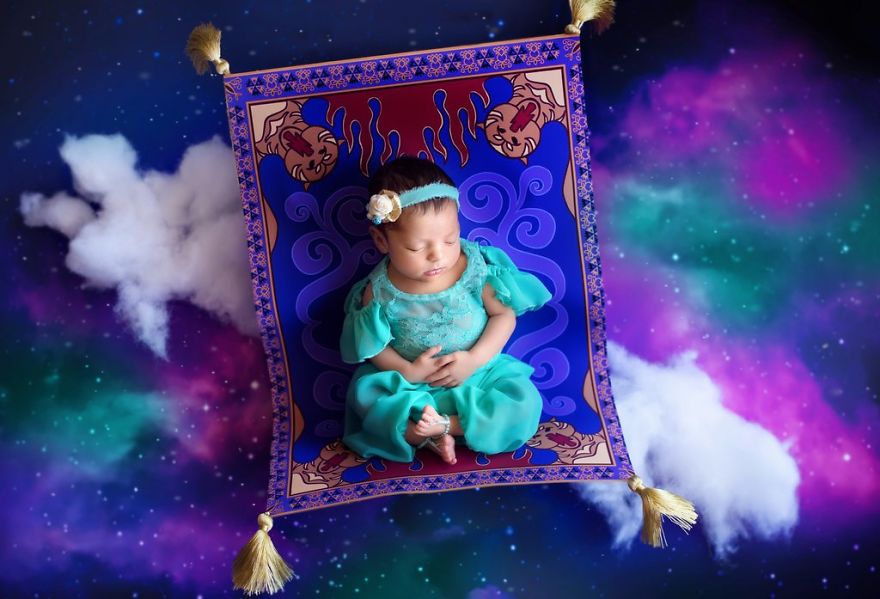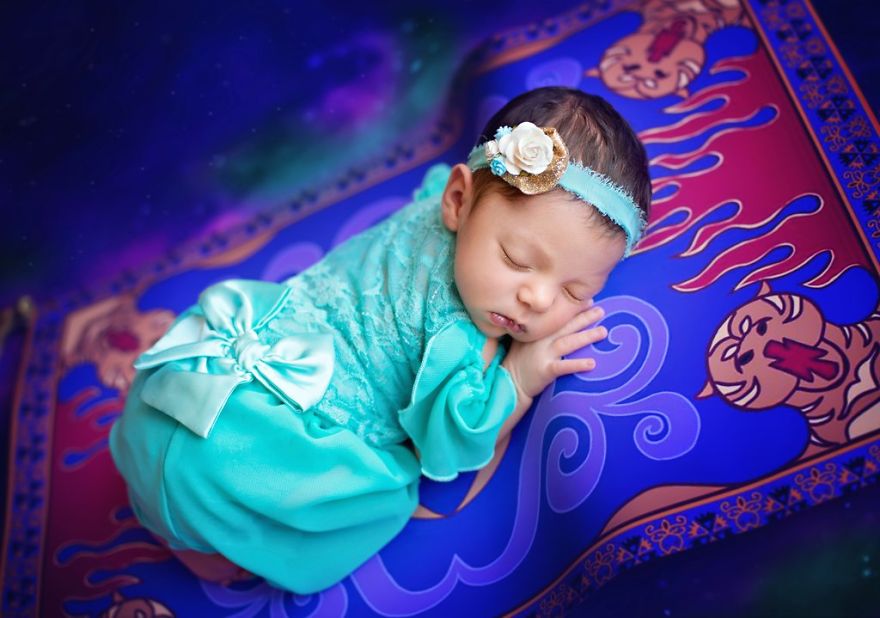 Belle, Beauty and the Beast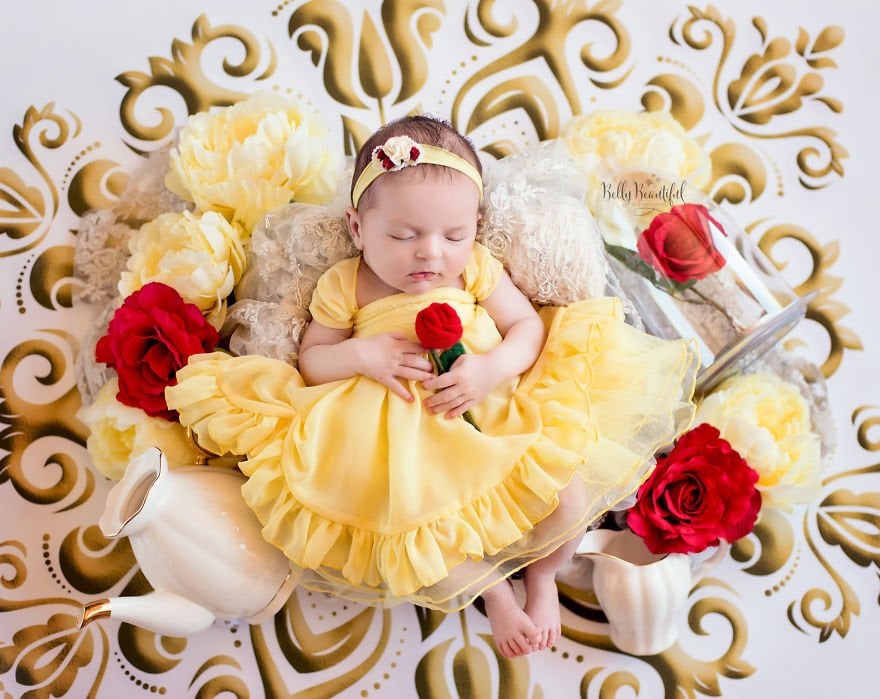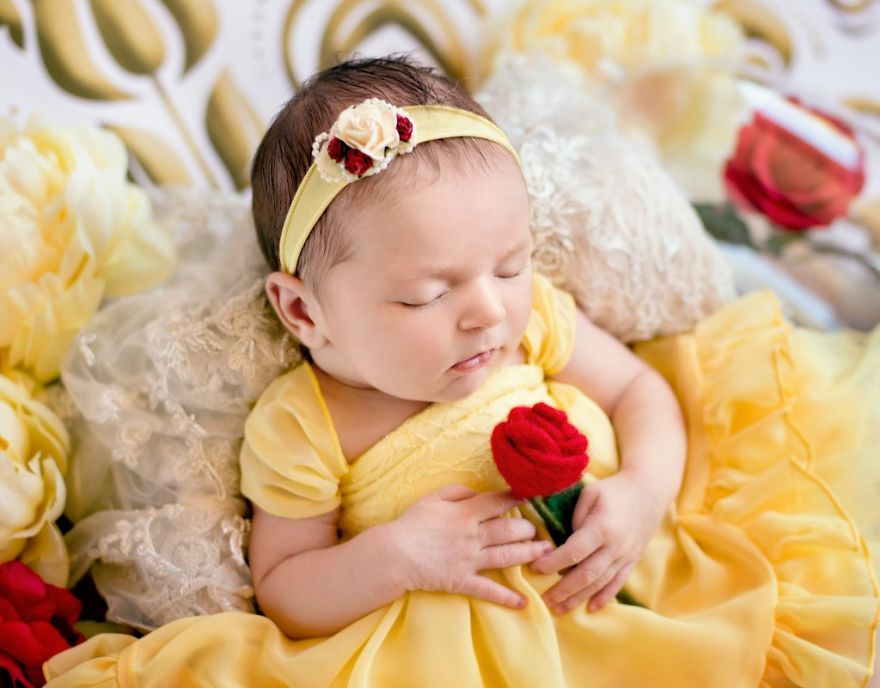 Aurora, Sleeping Beauty
Ugh. Looking at these photos, we don't blame her for being wistful.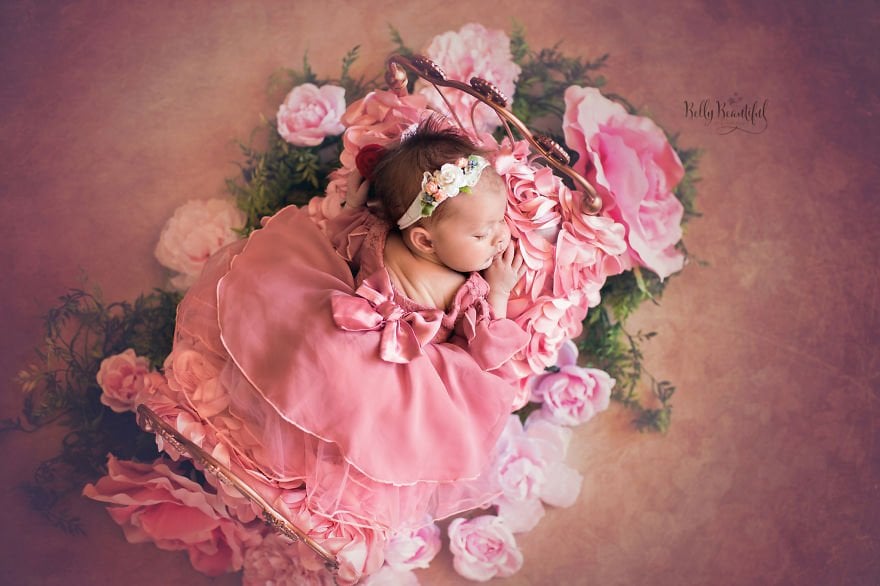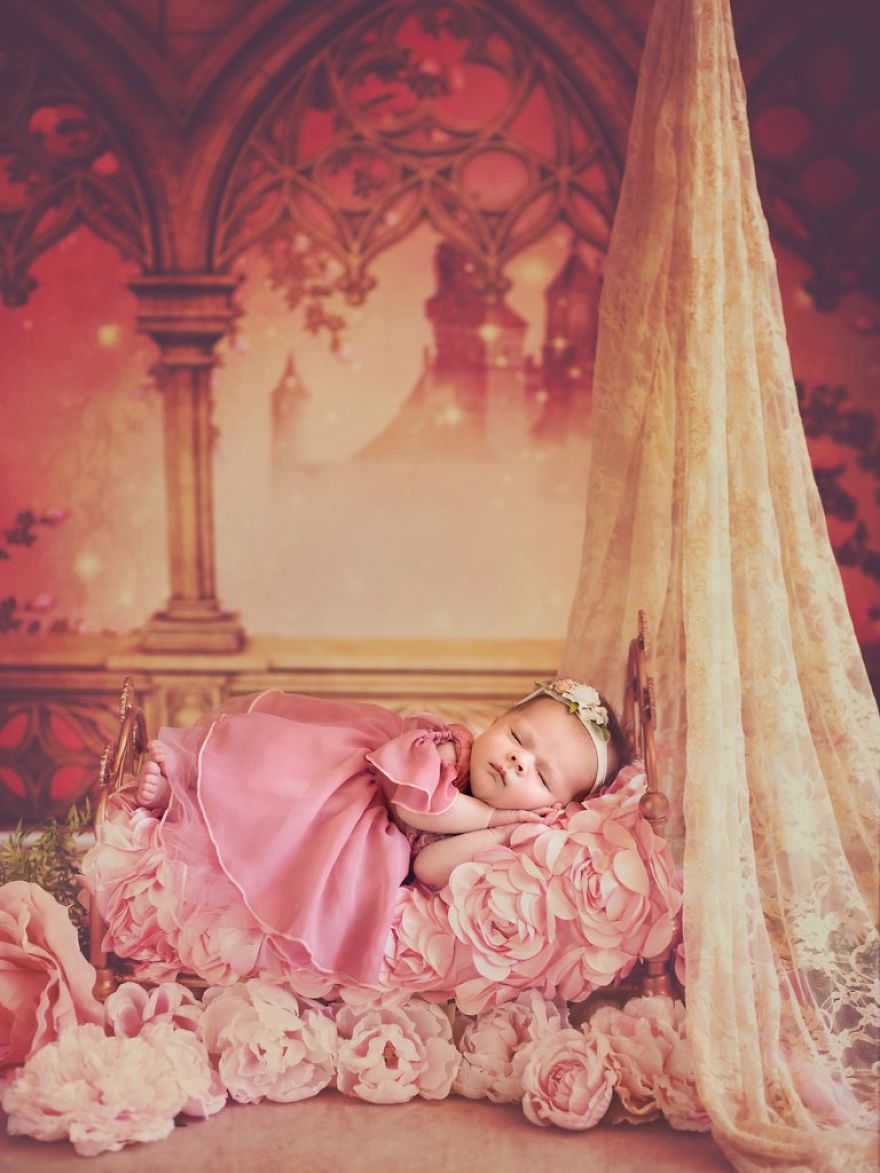 More info: Facebook (h/t: Scary Mommy)
Read Also:
Meet This Couple With Their Newborn Dog | Elisha Minnette Photography
Adorable Australian Mother Quintuplets Baby Photo Goes Viral
13 Awkward Kids Photos In The History | Some Kids Really Know How To Work The Camera
Fitness Freak American Mom Workout With Kids During Daily House Work
7 Pictures Of Cute Adorable Family T-Shirts | So Creative