Mysore officially renamed as Mysuru, is the third largest city in terms of population in the state of Karnataka, India, which served as the capital city of Mysore Princely Kingdom (Kingdom of Mysore) for nearly six centuries, from 1399 until 1947. Located at the base of the Chamundi Hills about 146 km (91 mi) southwest of the state capital Bangalore

.
The Kingdom of Mysore was ruled by the Wodeyar dynasty, except for a brief period in the late 18th century when Hyder Ali and Tipu Sultan were in power. Patrons of art and culture, the Wodeyars contributed significantly to the cultural growth of the city. The cultural ambience and achievements of Mysore earned it the sobriquet Cultural capital of South Karnataka. Mysore is noted for its palaces, including the Mysore Palace, and for the festivities that take place during the Dasara festival when the city receives a large number of tourists.


"The City of Palaces" – Rare & Old Photo's of Mysore | Part I

1. Ornamental Gates outside Pleasure Palace, Mysore. 1895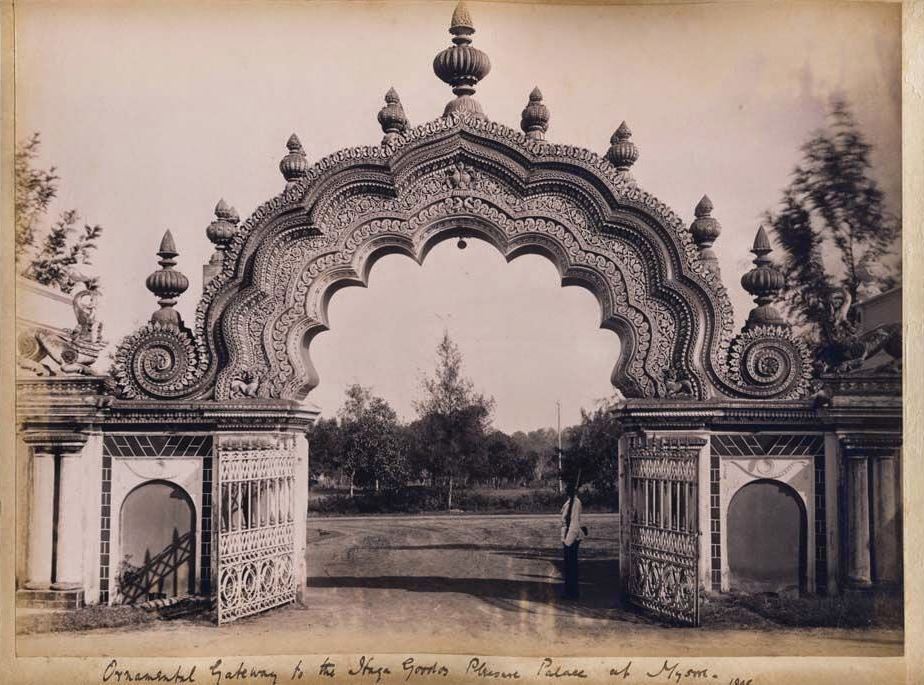 2. The Maharaja of Mysore Krishnaraja Wadiyar IV ,Clicked on 2nd-February-1895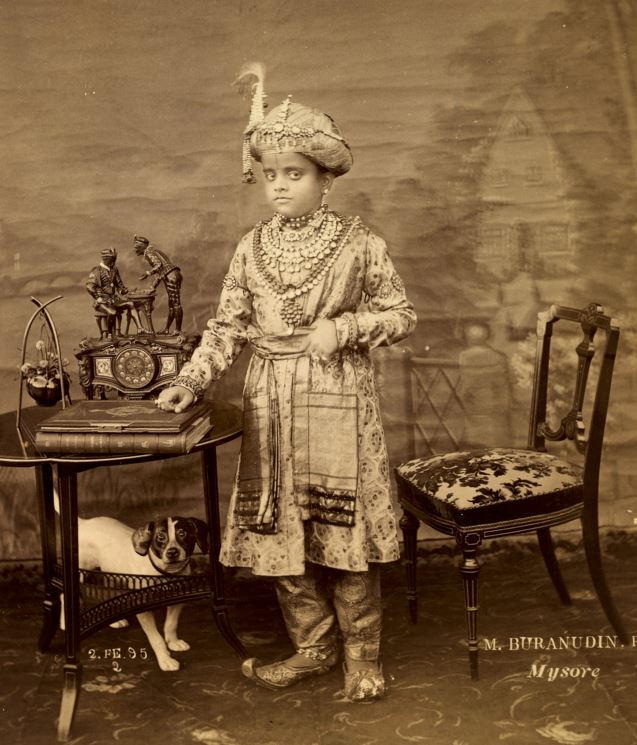 3. Darya Doulut, Seringapatam; a photo by Nicholas and Co. c.1870's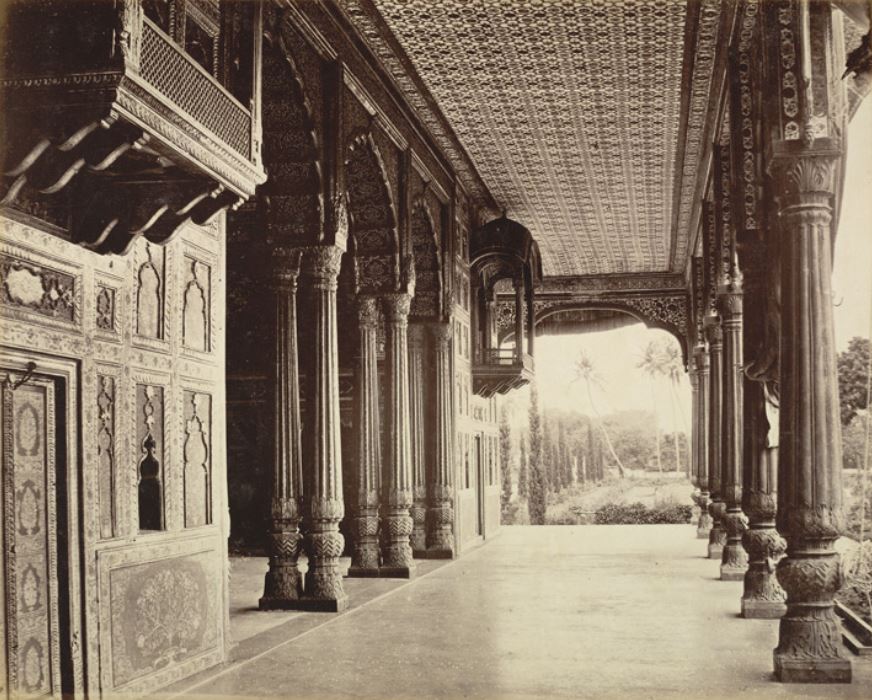 4. Anne Gunning in front of Nandi Statue on Chamundi Hill, Mysore City, Karnataka, Published in British Vogue Magazine 1956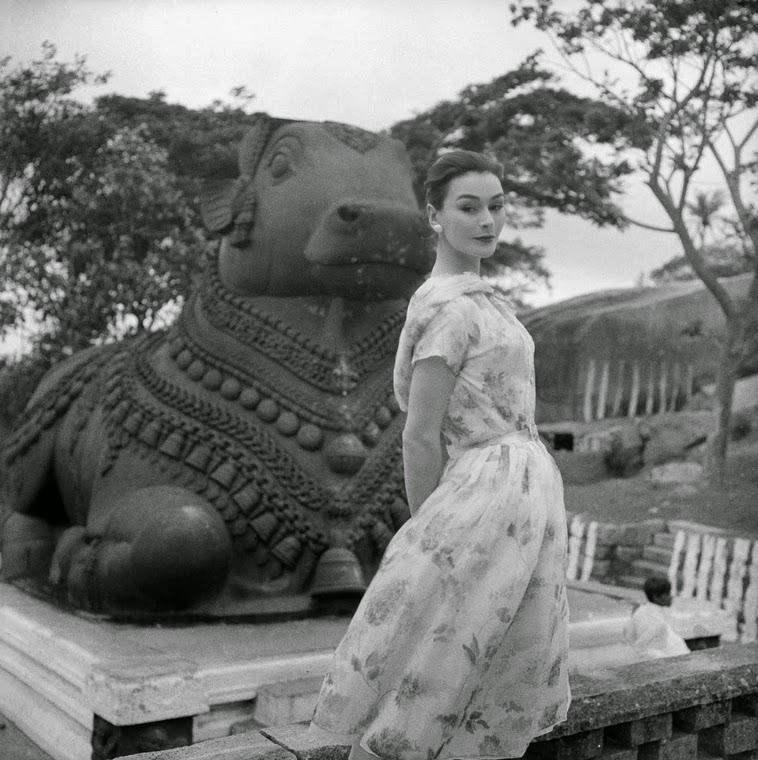 5. Spot where Tipu Sultan Died, Shrirangapattapam, C.1880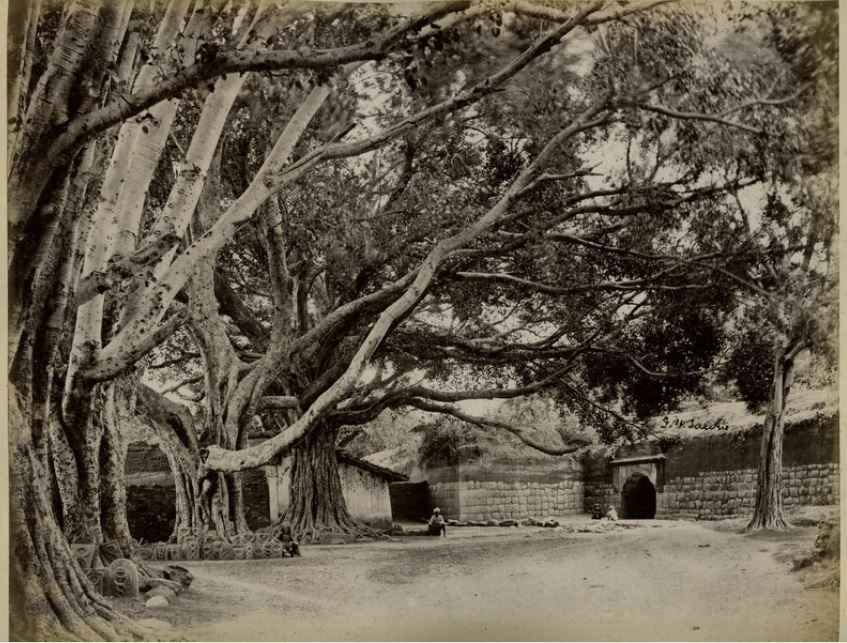 6. H.H. The late Chamrapadra Woodear Bahadur (Chamarajendra Wadiyar), Maharajah of Mysore.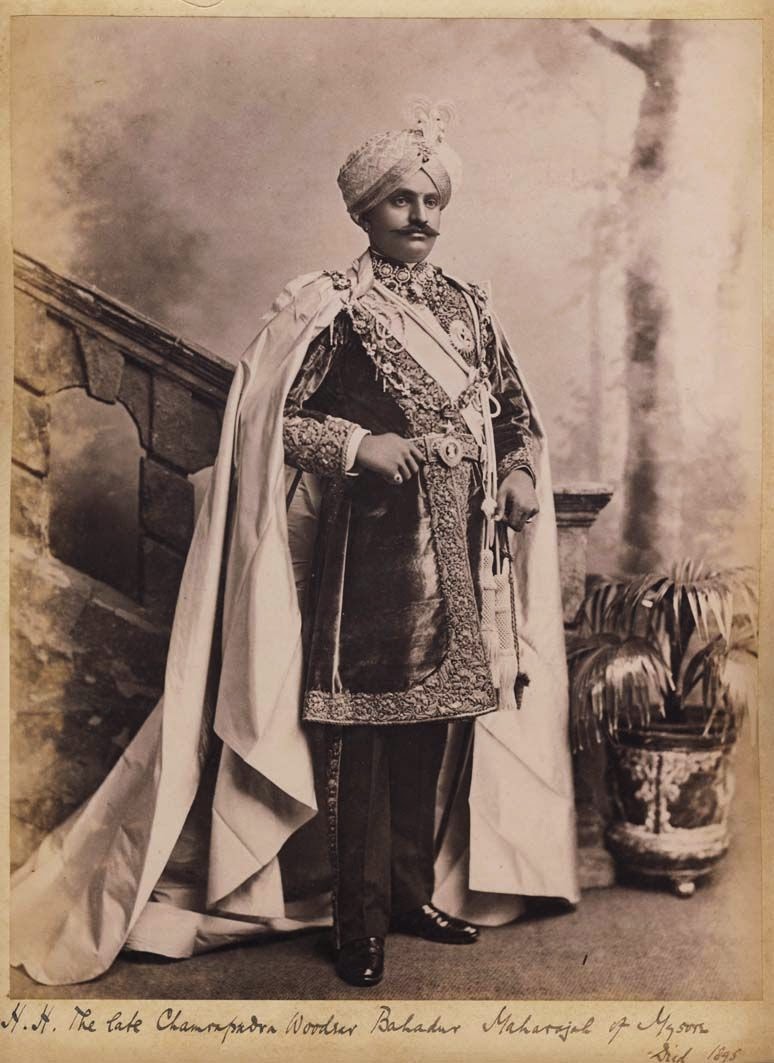 7. Chamundi Hill Bull (Nandi). Cut out of one solid piece of stone – Mysore, Karnataka, 1895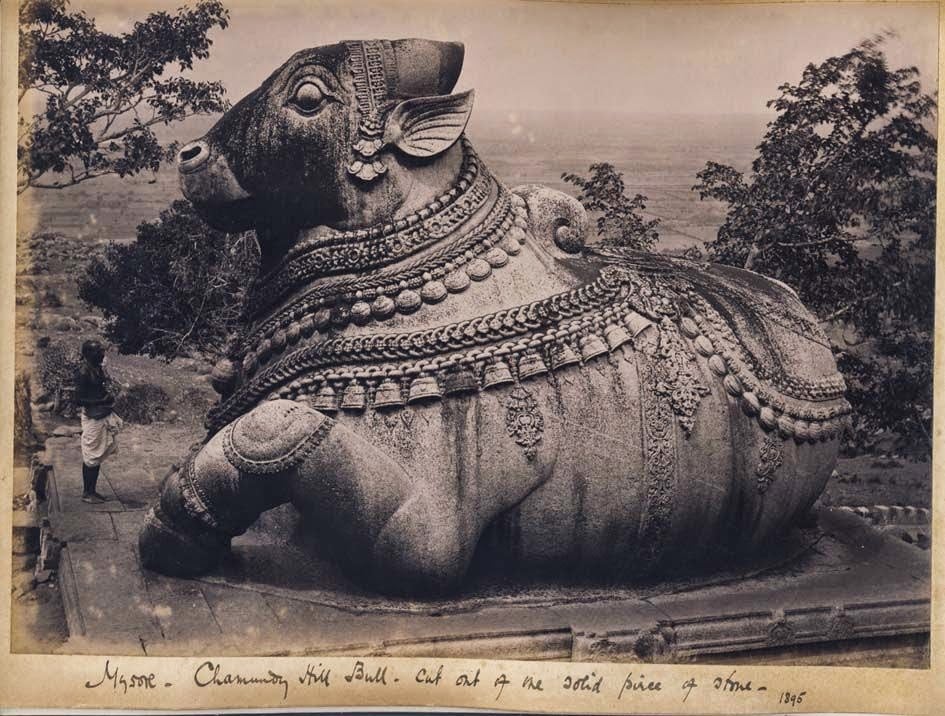 8. Taylor's Shaft – Mysore Mine 1890s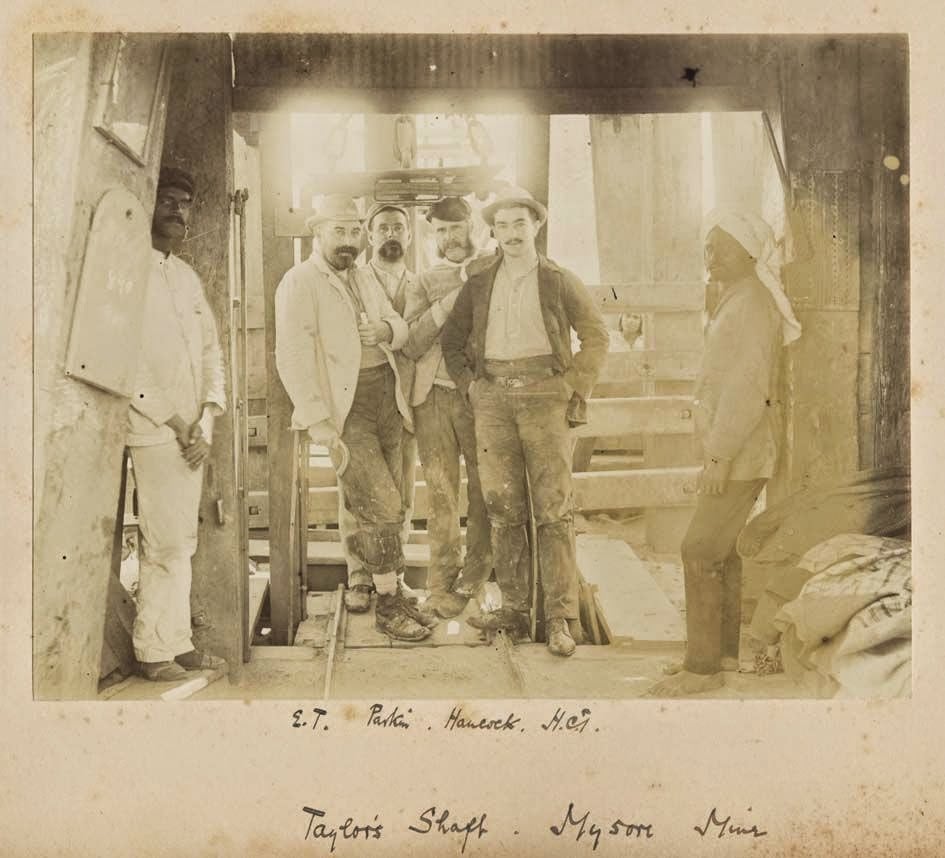 See Also:
15 Very Old & Rare Photos of Varanasi "Spiritual capital of India" | Part I
50 Rare & Vintage pics of Indore | Never Seen Before Collection
20 Unseen , Old & Very Rare Photos of the Pink City Jaipur | Part I

9. Maharani Girls College C.1890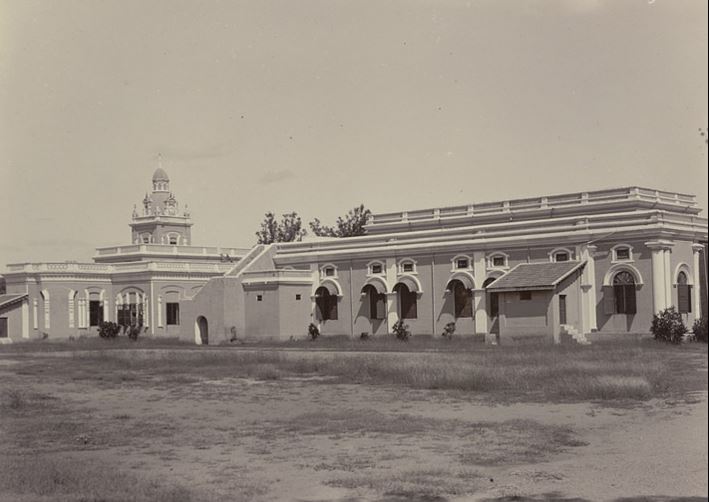 10. Group at Superintendent's Bungalow – Mysore Mines c.1895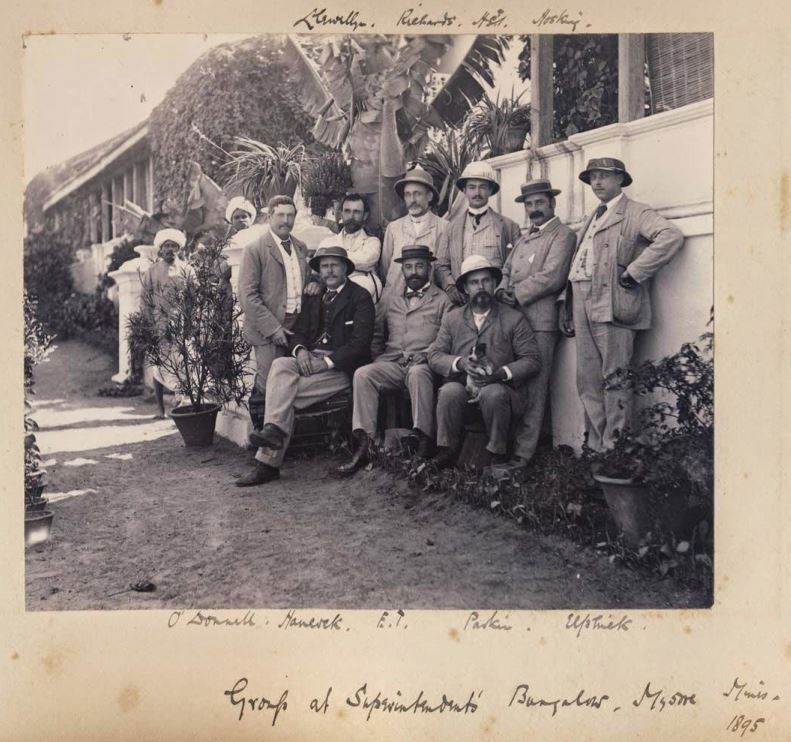 11. Kennedy's shaft from Poppet Head, Nundydroog Mine c.1895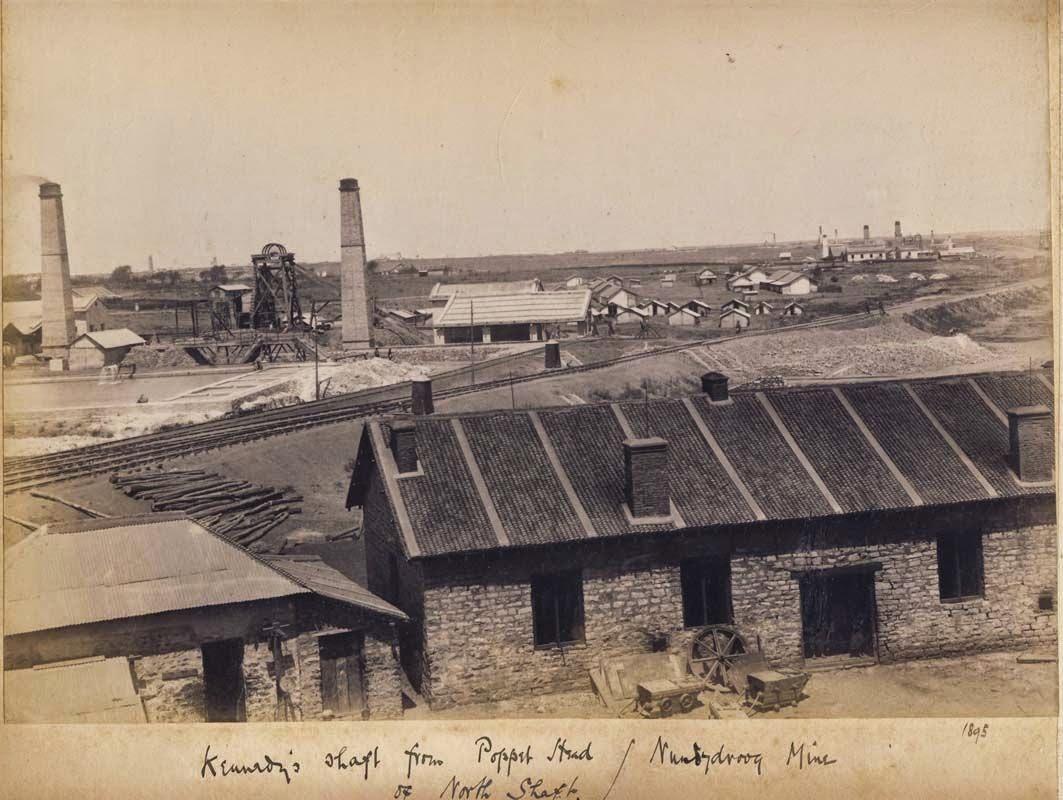 12. Brightly Colored Village Idols in Mysore, Karnataka, South India – c1944-45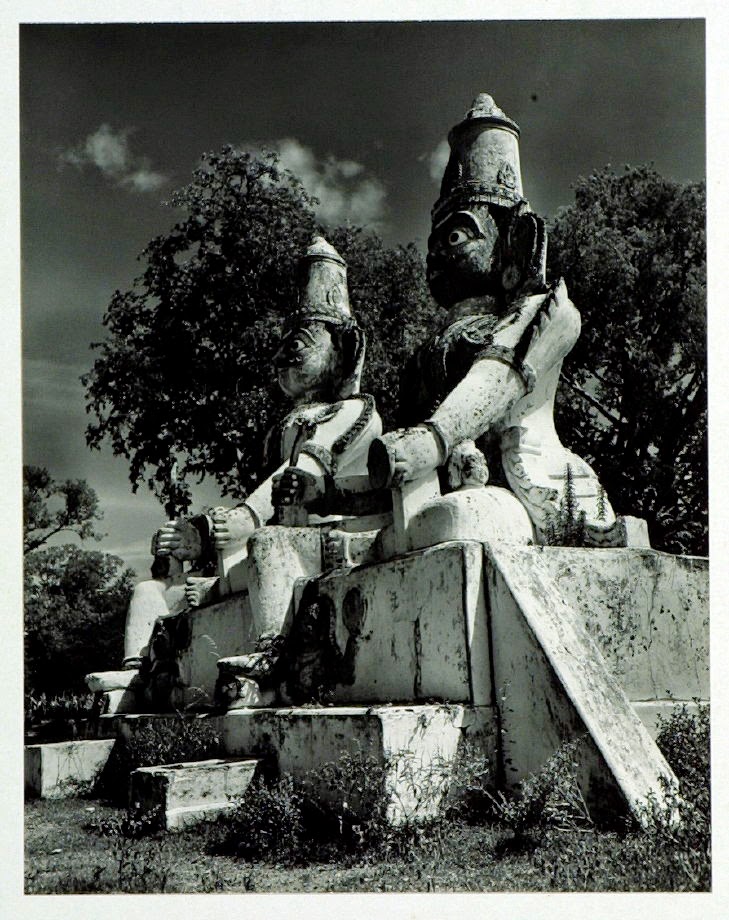 13. Mysore Palace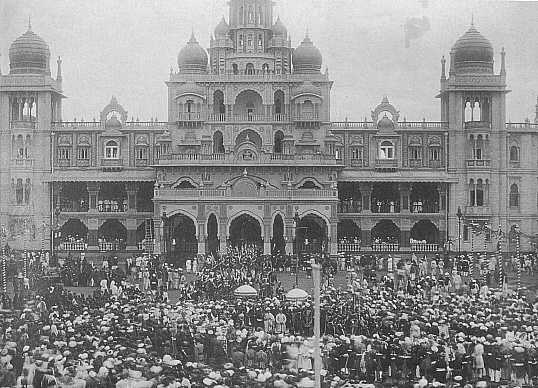 14. Devraja Market Road, c.1890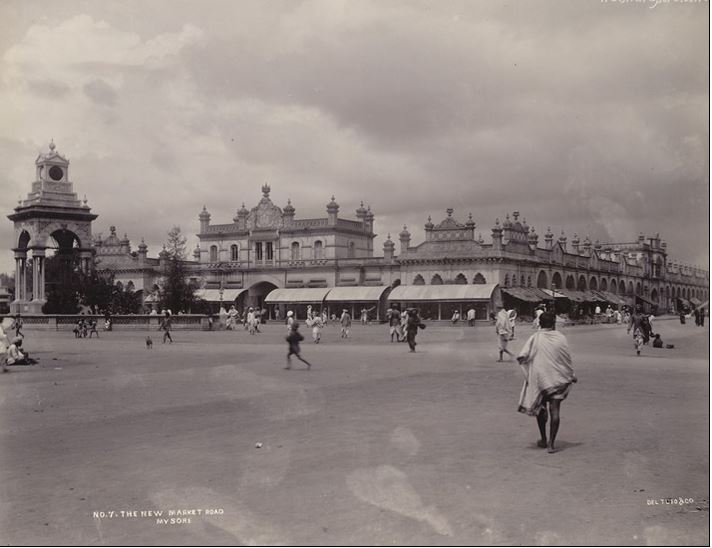 15. Champion Reef mine showing mines to the North in Kolar field. c.1895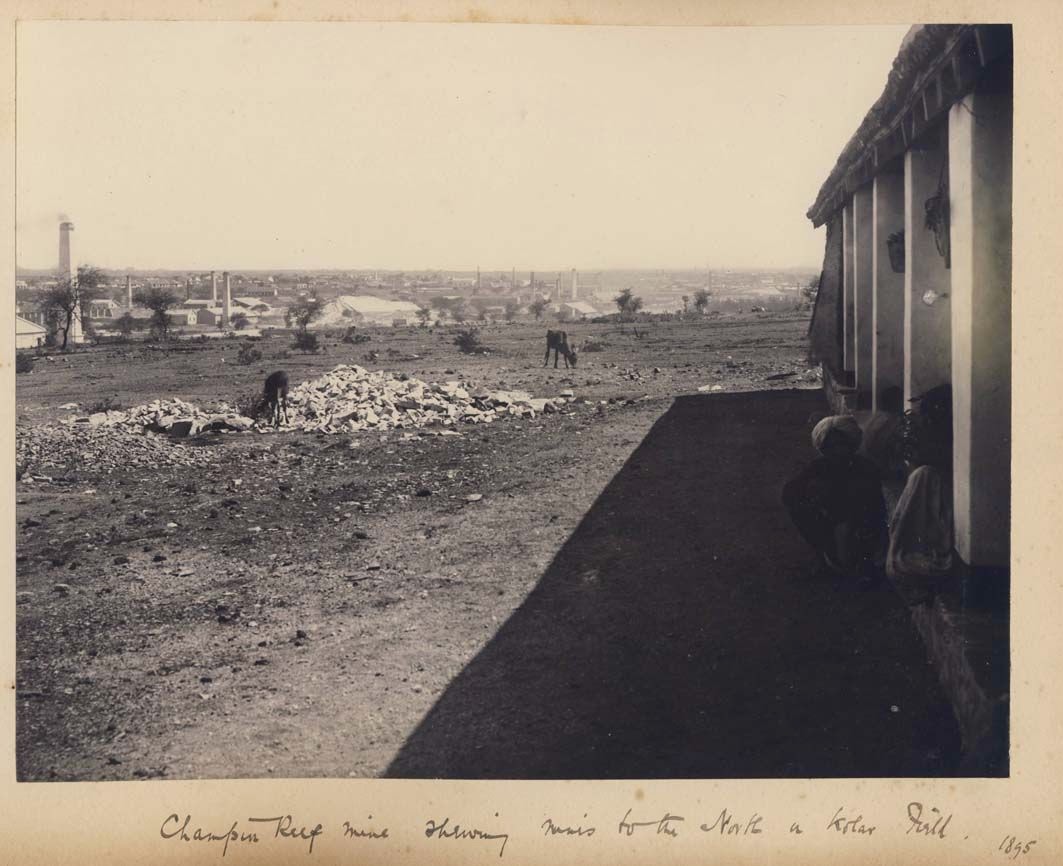 The site where Mysore Palace now stands was occupied by a village named Puragere at the beginning of the 16th century.[he Mahishūru Fort was constructed in 1524 by Chamaraja Wodeyar III (1513–1553),who passed on the dominion of Puragere to his son Chamaraja Wodeyar IV (1572–1576). Since the 16th century, the name of Mahishūru has commonly been used to denote the city. The Mysore Kingdom, governed by the Wodeyar family, initially served as a vassal state of the Vijayanagara Empire. With the decline of the Vijayanagara Empire after the Battle of Talikota in 1565, the Mysore Kingdom gradually achieved independence,and by the time of King Narasaraja Wodeyar (1637) it had become a sovereign state. Seringapatam (modern-day Srirangapatna), near Mysore, was the capital of the kingdom from 1610. The 17th century saw a steady expansion of its territory and, under Narasaraja Wodeyar I and Chikka Devaraja Wodeyar, the kingdom annexed large expanses of what is now southern Karnataka and parts of Tamil Nadu, to become a powerful state in the southern Deccan.

See Also:
15 Rare & Old Photo's of Detroit of India" Chennai | Part I
15 Rare & Old Photo's of "The City of Taj" Agra | Part I
15 Rare & Old Photo's of "Place of Sacrifice" Allahabad | Part I
15 Rare & Old Photo's of "The City of Joy" Calcutta | Part II
30 Old & Rare Photos of Bangalore | Part II
40 Vintage Photos Of Hyderabad That You Never Seen Before

If you like this post, Then please, share it in different social media. Help our site to spread out.