There are still many abandoned and uninhabited islands around the world. Why isn't there anyone living on them.8 Legendary lost worlds of planet earth. From a mile-long strip of land packed with over one million corpses just off the shores of New York City to a floating fortress in England used by a developer to escape his creditors, these 8 islands are among the world's strangest, Mysterious, Abandoned & Isolated. While the exact histories of some can only be speculated upon, like Japan's formerly top-secret chemical weapons facility and Mexico's wildly creepy Island of the Dolls, each of these mysterious islands has a fascinating story to share.

1. Rabbit Island – Ōkunoshima – Japan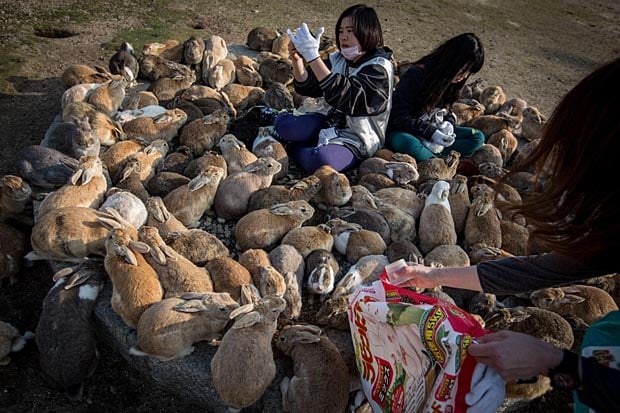 Ōkunoshima is a small island located in the Inland Sea of Japan in the city of Takehara, Hiroshima Prefecture. It is accessible by ferry from Tadanoumi and Ōmishima. Suspecting that the United States and Europe were producing chemical weapons despite signing the Geneva Protocol banning chemical warfare in 1925, Japan decided to move forward with developing some of its own, claiming a tiny isolated island that they subsequently removed from maps. Workers at the chemical weapon facility producing mustard gas and tear gas weren't even clued in to what they were creating, and many of them suffered from toxic-exposure related illnesses. When the Russo-Japanese war ended in 1929, documents relating to the plant were destroyed, and the gas was dumped or buried.

[youtube width="800″ height="500″]https://www.youtube.com/watch?v=VIt4Hpm5Db4[/youtube]

Today, the island is home to the Okunoshima Poison Gas Museum – but that's not what draws most of the tourists who visit the island, which is now part of the Inland Sea National Park system of Japan. It's the thousands of rabbits that have multiplied there, leading to the nickname 'Rabbit Island.' Some people speculate that these rabbits are the descendants of animal testing subjects that were let loose after World War II, but as the rabbits have few natural predators to fear on the island and hunting them is forbidden, it may just be a case of stereotypical rabbit reproduction rates.
2. North and South Brother Islands – New York – USA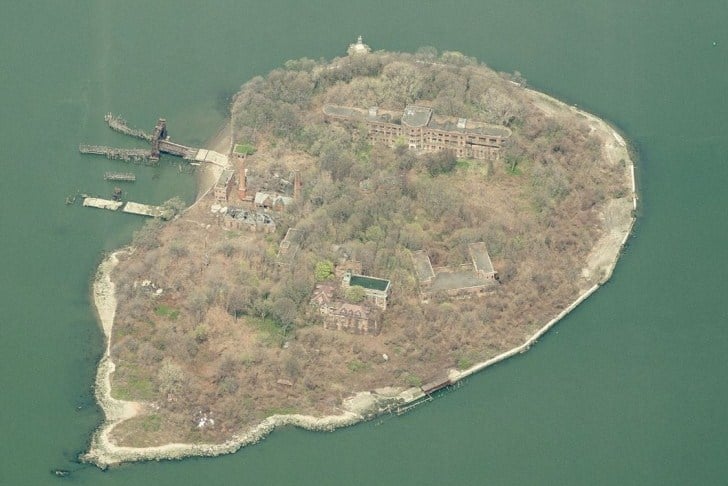 North and South Brother Islands are a pair of small islands located in New York City's East River between the Bronx and Rikers Island. North Brother Island was once the site of a hospital, but is now uninhabited and designated as a bird sanctuary.
Visible to anyone who cares to notice from the windows of airplanes landing at LaGuardia Airport, the creepy abandoned North Brother Island is nonetheless unknown to most New Yorkers. The dilapidated remains of brick structures can be spotted through a tangle of vines in the overgrown forest that has sprouted around them since they were left to decay a half-century ago. The island was established as a New York City quarantine hospital in 1885, and was home to the infamous Typhoid Mary, the first American identified as a carrier of typhoid fever.
[youtube width="800″ height="500″]https://www.youtube.com/watch?v=sPOz5cfR5lE[/youtube]

Later, the island became a rehab center for teenage drug addicts before it was decommissioned in 1963. Invasive kudzu vines soon took over. Due to its proximity to Rikers and the fragility of its structures, the island is permanently closed to the public, but occasional visitors still get in. These incredible images were taken by photographer Christopher Payne for his book, North Brother Island: The Last Unknown Place in New York City.
3. Hart Island – New York – USA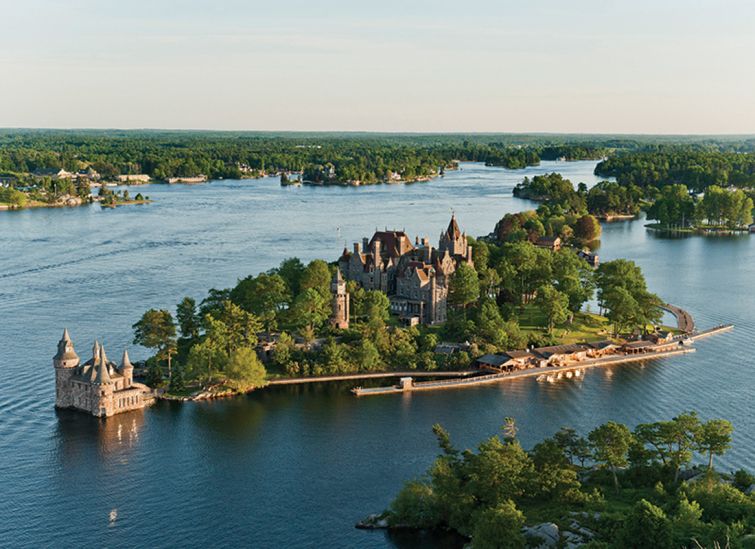 As beautiful and creepy as North Brother Island may be, it's hardly the only isolated island with a sad story that can be found within a stone's throw of America's most populated city. Located in the Long Island Sound, Hart Island was used as a Civil War prison camp, with 235 prisoners dying there. Later, the island became the setting of a hospital, a women's insane asylum, a tubercularium and a corrections facility for boys. But unlike many islands with such a past, this one has not been converted into a memorial, nor has it been entirely left to ruin: it is the final resting place of the city's unknown or unclaimed dead.

[youtube width="800″ height="500″]https://www.youtube.com/watch?v=_2MrnJRgX6s[/youtube]

Used as New York's Potter's Field, the mile-long island holds the remains of more than one million individuals, with about 1,500 bodies (and many more amputated body parts) buried there each year. The historic buildings on the island are being torn down to make room for additional burials, which are conducted by Rikers Island inmates.

4. Isla de las Muñecas (Island of the Dolls) – Mexico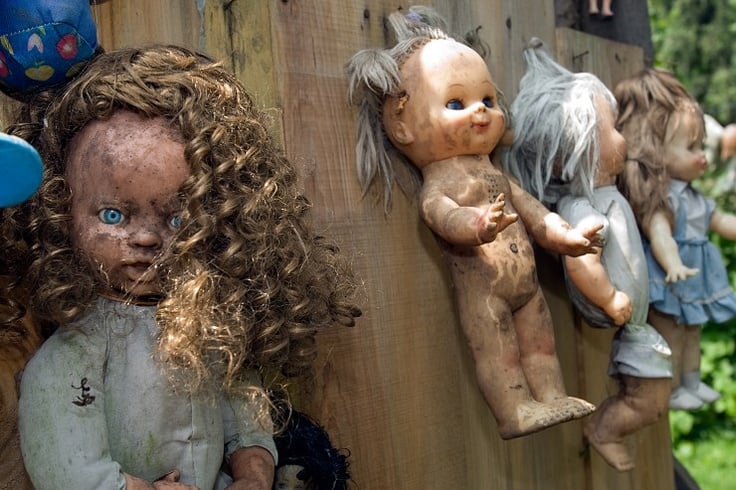 Mexico's Island of the Dolls Is Beyond Creepy. Known as "La Isla de la Munecas", by the Spanish, The Island of the Dolls is perhaps the creepiest tourist attraction in Mexico. Located within an extensive network of canals, south of Mexico City, the island is a place of mystery and superstition. It is one of the World's Most Terrifying Tourist Spots, most allegedly haunted places on earth.
The eyes of decapitated dolls blink lazily from their perches in the trees on Mexico's Isla de las Munecas – 'Island of the Dolls.' There's something undeniably terrifying about seeing what look like naked infants – sometimes remarkably realistic – clinging to the branches or dangling from their necks. Legend has it that after a little girl drowned in Teshuilo Lake, island resident Don Julian Santana began collecting dolls and installing them in the trees. Eventually, their numbers grew into the hundreds.

[youtube width="800″ height="500″]https://www.youtube.com/watch?v=GoyINeeyWFg[/youtube]

Santana often sourced the dolls from the trash or traded produce for them, taking them in any condition, no matter how dirty or worn. While many people viewed the doll-infested island as something out of a nightmare, to him it was a shrine. Tragically, in 2001, Santana was discovered drowned in the same area of the lake where he believed the little girl had perished.
5. Tashirojima – The Japanese Island Where Cats Rule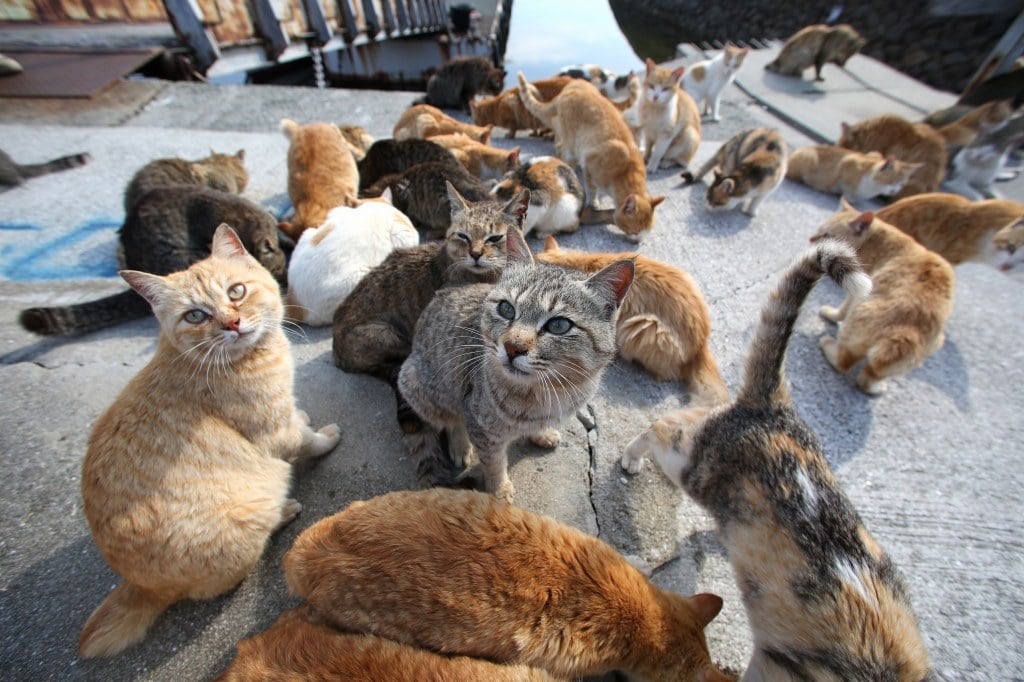 Tashirojima is a small island in Ishinomaki, Miyagi, Japan. It lies in the Pacific Ocean off the Oshika Peninsula, to the west of Ajishima. It is an inhabited island, although the population is quite small. Japan has yet another island that has been almost entirely taken over by adorable furry animals.

[youtube width="800″ height="500″]https://www.youtube.com/watch?v=rHLLDOyZepY[/youtube]

Tashirojima's 100-odd human residents care for hundreds of cats descended from the ones originally brought to the island to protect its valuable silkworm facilities from mice in the mid-18th to mid-19th centuries. The cats are considered to be good luck by the island's fisherman, who feed them a portion of their catch. There's even a cat shrine on the center of the island, and visitors can stay in cat-shaped cabins.
6. No Man's Land Fort: Victorian Sea Fort to Failed Hotel – England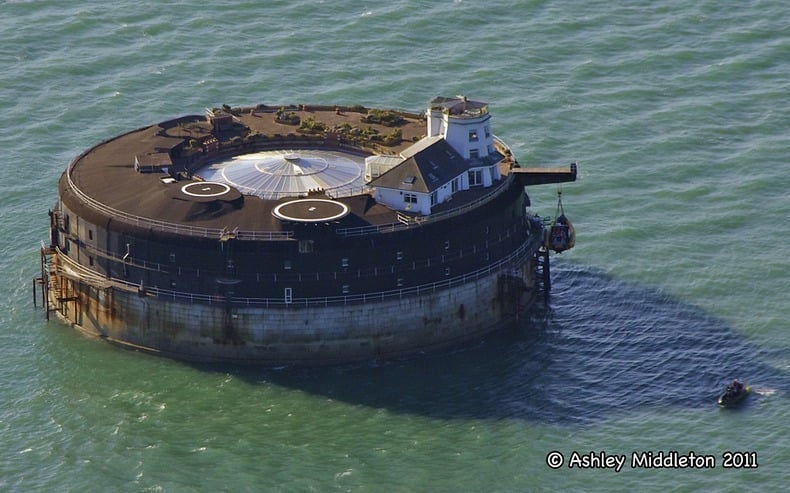 Tellingly named 'No Man's Land,' this fort is one of four built in the Solent straights off Portsmouth, England to protect the mainland from the threat of a French invasion that never came. The most expensive fortifications ever built in peacetime, they're collectively known as the Palmerston Follies, and this particular one took almost 20 years to build and measures nearly 200 feet in width. While it was briefly used as a defense station against submarine attack during World War I, it was decommissioned in the 1950s, and sat empty until the '90s, when it was converted into a luxury hotel with a roof garden, 21 guest rooms and two helipads.

[youtube width="800″ height="500″]https://www.youtube.com/watch?v=oadnDKMZHbo[/youtube]

Unfortunately for the overly enthusiastic owner, the hotel never took off, and the property was resold in 2004 to developer Harmesh Pooni. After contaminated water in the hotel pool caused an outbreak of Legionnaires' disease, it was put up for sale yet again. Realizing that he owned a fortress, after all, financially troubled Pooni locked himself inside when creditors came knocking, allowing the island to fall into ruin before he was finally evicted in 2009. No Man's Land sold to yet another hotel developer and is expected to resume its former usage after a renovation.

7. Fort Carroll Island, Baltimore – Maryland – USA

Maryland is a Mid-Atlantic state that's defined by its abundant waterways and coastlines on the Chesapeake Bay and Atlantic. Just off the coast of Baltimore is a rotting man-made island known as Fort Carroll, constructed in the middle of the 19th century for fortification of the city during the Civil War but never used, partially because it was prone to flooding. The hexagonal island briefly served as a firing range for the Army and a checkpoint for ships during World War II, but was subsequently abandoned. It began to deteriorate even when it was still owned by the government, and has continued to fall apart since being sold to a private owner in 1958.

[youtube width="800″ height="500″]https://www.youtube.com/watch?v=v076rnCkycQ[/youtube]

If you have a private boat, you can gain access, making your way through the crumbling brick passageways to gaze out at the Patapsco River and the distant skyscrapers of Baltimore.

8. Bouvet Island – Norway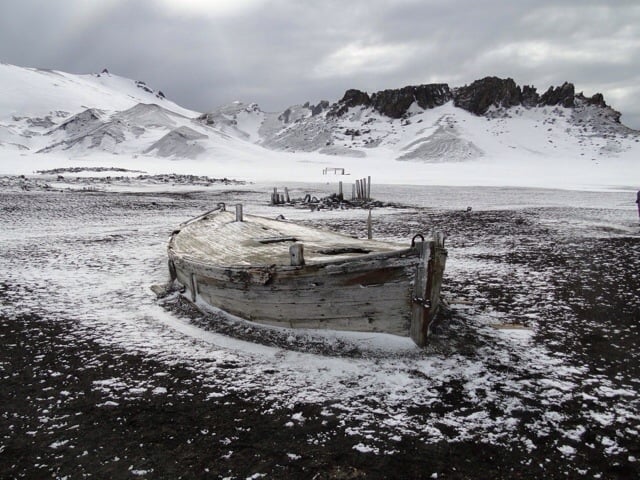 Bouvet Island is an uninhabited subantarctic volcanic island and dependency of Norway located in the South Atlantic Ocean. it is the most remote island in the world. It is the most isolated spot in the whole world – a fact which anyone who cares to spend an instructive five minutes with a pair of dividers and a good globe can easily verify. Around Bouvet Island, it is possible to draw a circle of one thousand miles radius (having an area of 3,146,000 square miles, or very nearly that of Europe) which contains no other land whatever. No other point of land on the earth's surface has this peculiarity.

[youtube width="800″ height="500″]https://www.youtube.com/watch?v=iBJZk4ZRrHg[/youtube]

Bouvet Island lies in the furthest reaches of the storm-wracked Southern Ocean, far south even of the Roaring Forties. It is a speck of ice in the middle of a freezing fastness: a few square miles of uninhabited volcanic basalt groaning under several hundred feet of glacier, scraped raw by gales, shrouded by drifts of sea-fog, and utterly devoid of trees, shelter, or landing places.

H/T: weburbanist.com
[divider scroll_text="Back To Top"]