Donald John Trump (born June 14, 1946) is an American businessman, television personality, politician, and the 45th President of the United States. Born and raised in Queens, New York City, Trump received an economics degree from the Wharton School of the University of Pennsylvania in 1968. In 1971, he took charge of his family's real estate and construction firm, Elizabeth Trump & Son, which was later renamed The Trump Organization. During his business career, Trump has built, renovated, and managed numerous office towers, hotels, casinos, and golf courses.
Trump won the presidential election on November 8, 2016, against Democratic rival Hillary Clinton, and assumed office on January 20, 2017. Elected at age 70, he is the oldest and wealthiest person to assume the presidency; the first without prior military or governmental service; and the fifth elected with less than a plurality of the national popular vote.
20 Interesting Facts About Donald Trump | 45th US President
1. Trump has been sued 3,500 times by his business partners, contractors, clients, employees and banks.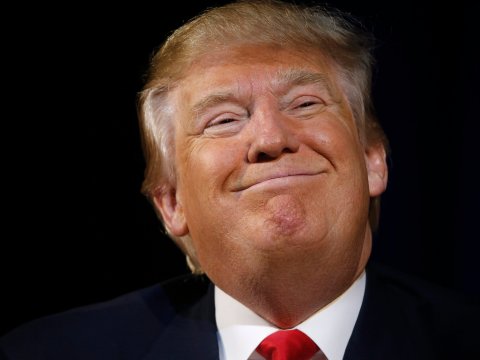 2. Donald Trump inherited so much money from his father that he would have the same net worth if he would have just put his inheritance in an index fund. He could have sat around and done nothing and just let his money accumulate instead of working.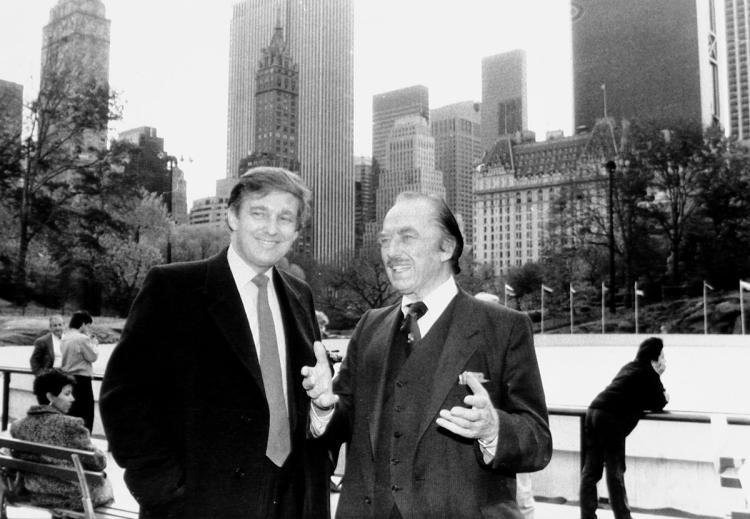 3. Trump has had three wives—Ivana (1977-1992), Marla Maples (1993-1999) and Melania Knauss. He and Knauss have been married since 2005. Altogether, Trump has five children, including Donald Jr. (1977), Ivanka (1981), Eric (1984), Tiffany (1993) and Barron (2006)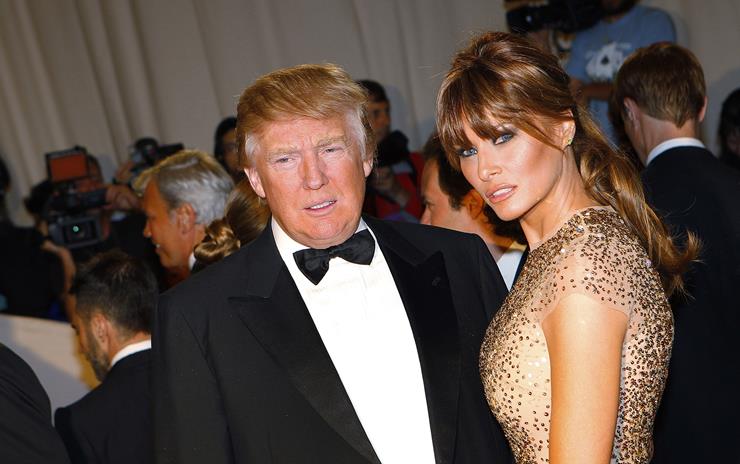 4. While he went to elementary school and middle school in Queens, NY, he started getting into trouble in his teen years. That prompted his parents to send him to New York Military Academy in the hope that it would straighten him out.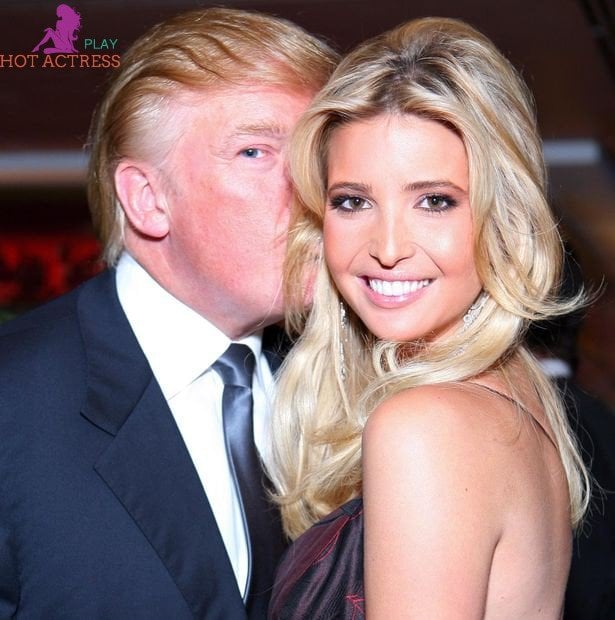 5. Trump almost filed for bankruptcy in 1990, due to massive personal and business debts. A significant amount of debt was garnered from financing the Taj Mahal, one of Trump's casinos acquired in 1988, through high-interest junk bonds. However, he ceded 50 percent ownership of the casino to the original bondholders, who lowered Trump's interest rates and extended the loan so Trump had more time to pay off the debt. Today, Trump owns more than 100 companies and his net worth is approximately $4 billion.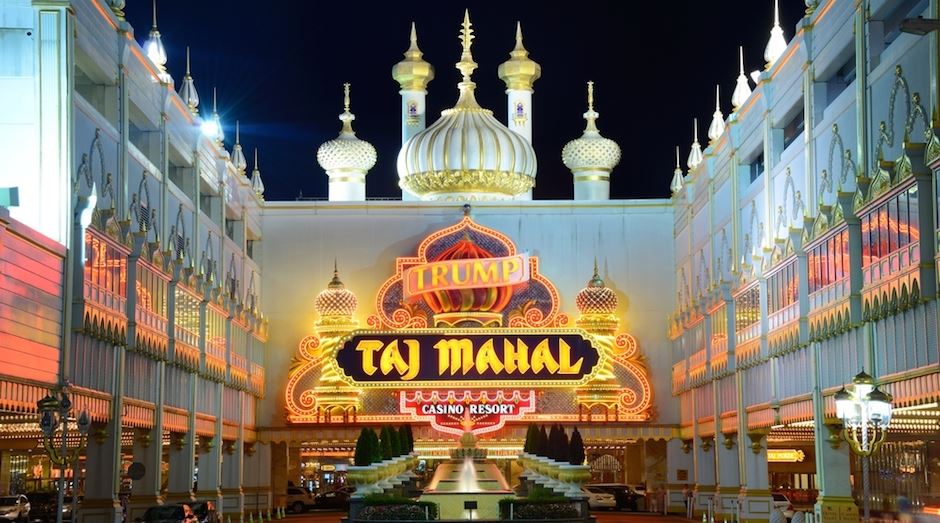 6.In 2012, Trump banned Glenfiddich whiskey company from his resorts because it sponsored the Top Scot award, which was given to his arch critic and neighbor, Michael Forbes, who refused to vacate his land to make way for Trump's golf course.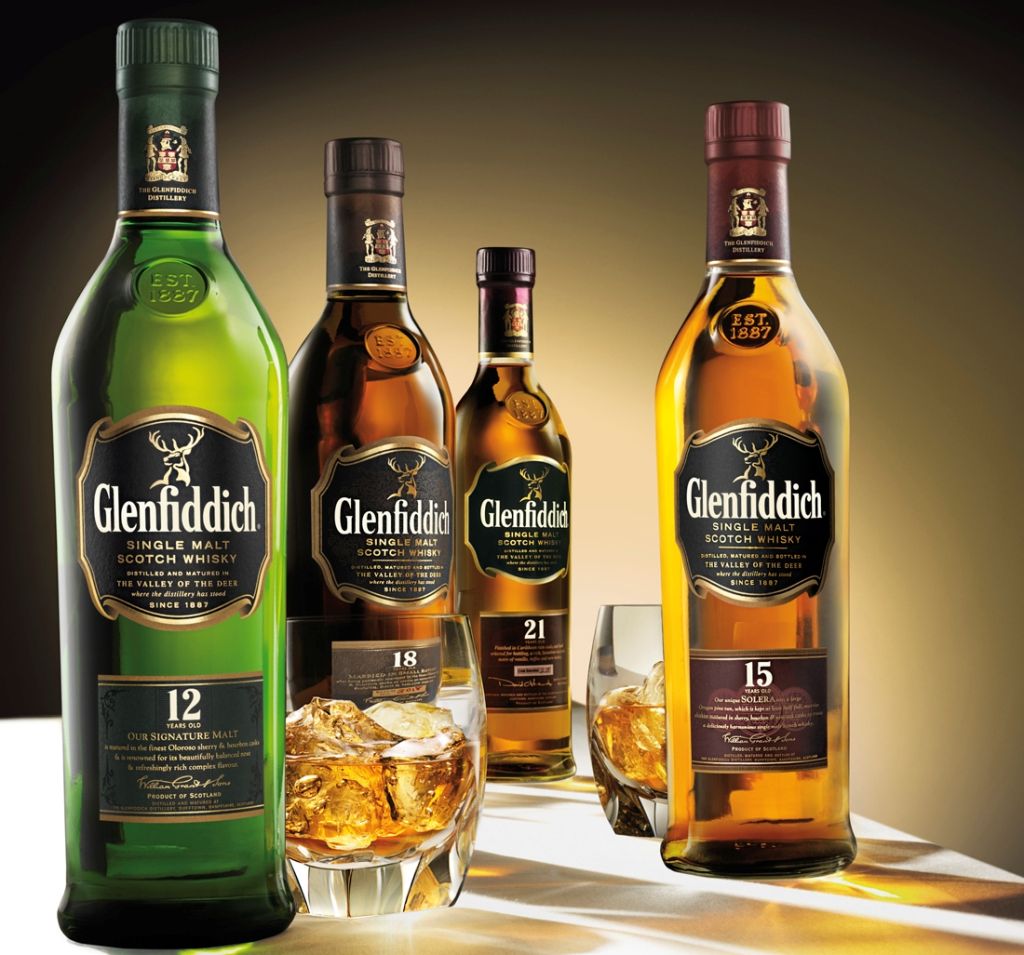 7. Trump hosted his own reality TV show, "The Apprentice," starting in 2004 on NBC. The purpose of the show is to eliminate contestants in order to find a head for one of Trump's companies. Trump was paid $375,000 per episode of the show.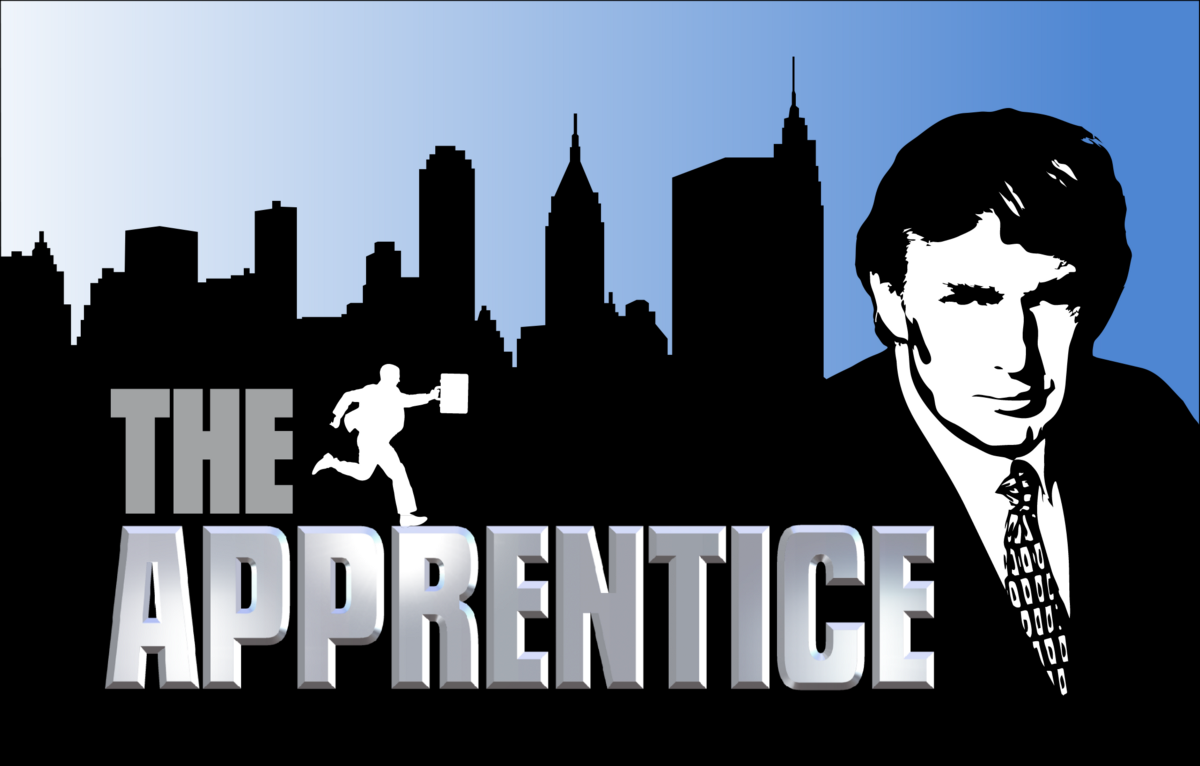 8. SPY Magazine once sent some of the world's richest people checks of 13 cents to see who would cash them. The only people to do so were an arms dealer and Donald Trump.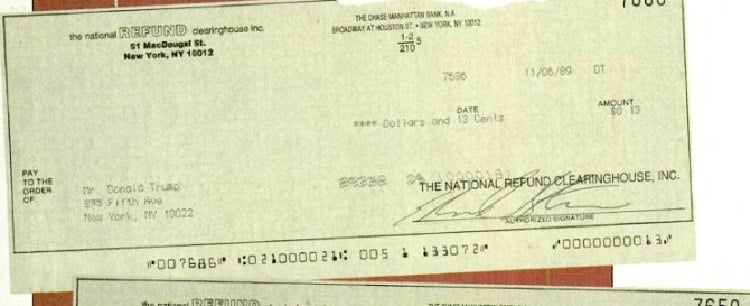 9. It's no secret that President Trump will do whatever it takes to make money and that includes making products he isn't even interested in. He released Trump Vodka in 2006 despite personally refraining from alcohol because his brother died of alcoholism. Not surprisingly, Trump Vodka failed in 2011, proving that people shouldn't be involved in things they don't partake in.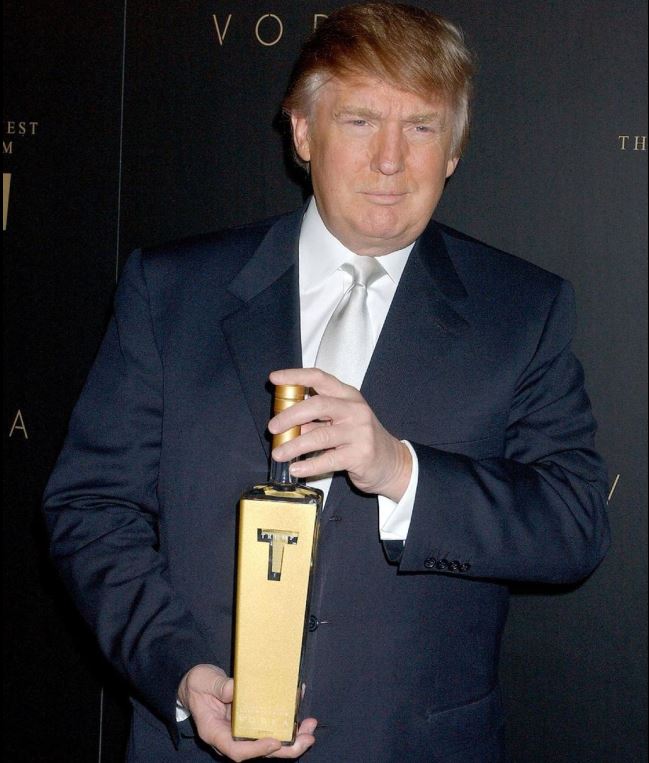 10. Trump has his own star on the Hollywood Walk of Fame which he received for the reality TV show The Apprentice.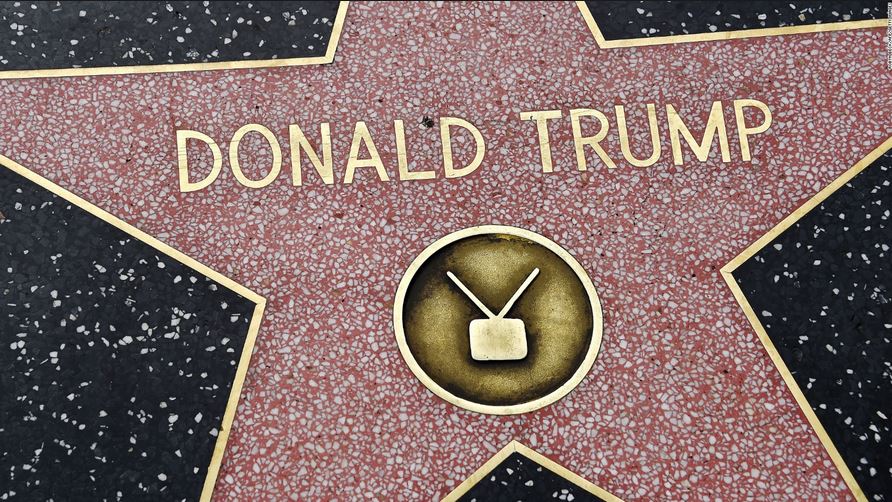 11. Donald Trump tried to sue an author for $5,000,000,000 because he called Trump a millionaire instead of a billionaire.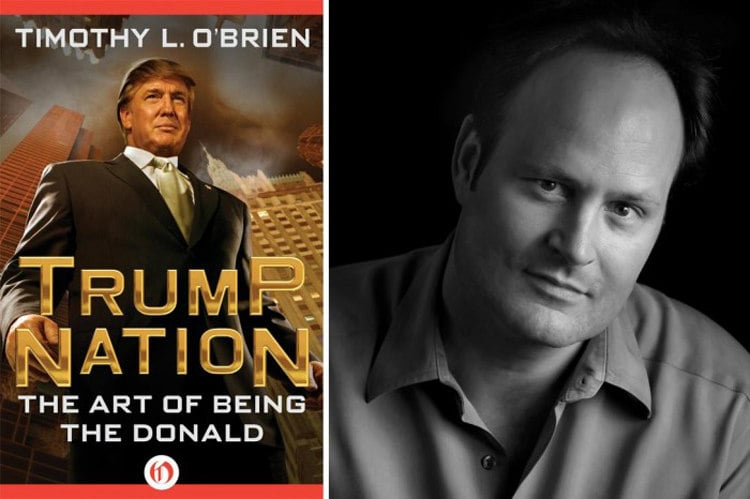 12. Trump has owned the Miss Universe Organization from 1996 till 2015. In 2003, NBC became a joint partner of the organization with Trump. The Miss Universe Organization also produces the Miss USA and Miss Teen USA pageants.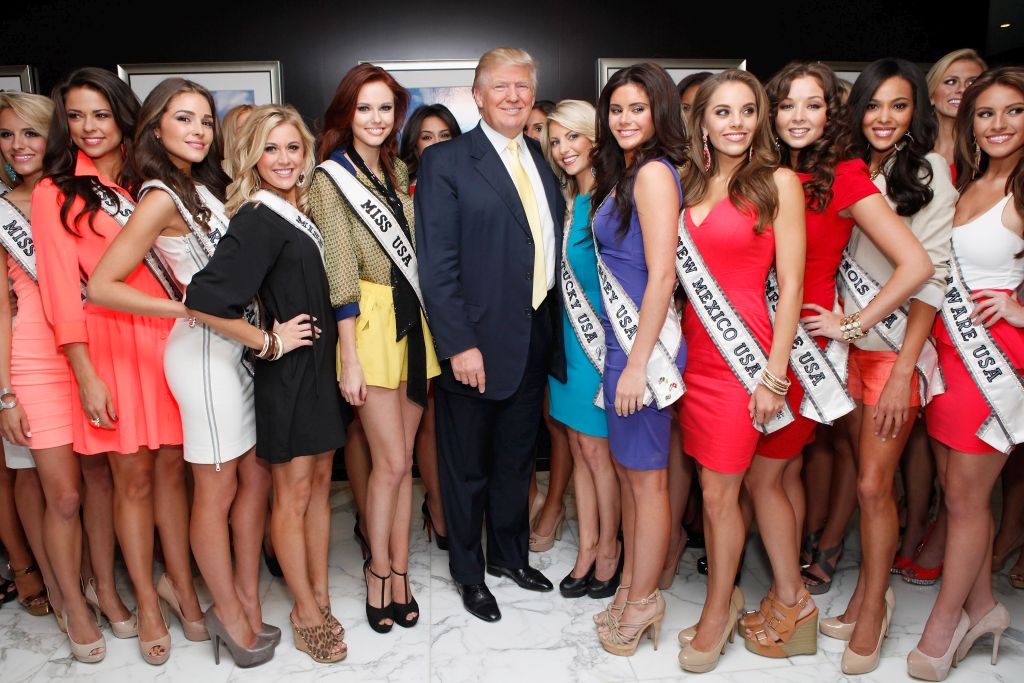 13. Trump was a registered Democrat between 2001 and 2009, Trump has been thinking about being in the politics since as far back as 1987, when he enrolled as a Republican with the Board of Elections. In 1999, he changed to the Independence Party because he was thinking of running for President as a Reform Party candidate in 2000. Again in August 2001, he made another switch to being a Democrat, because he has many friends who are Democrats and that most of the politicians he knew are Democrats. In 2009, he again switched back to being a Republican stating that Republican Party is where his heart is.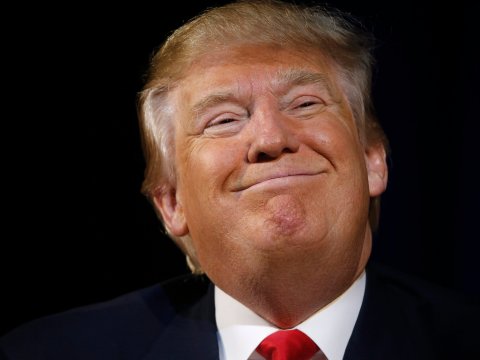 14. Trump's hair is real. He gets his haircuts from his wife Melania,Apparently, many people have asked him about his hair and what he does to it. He told Playboy that all he does is take a shower, wash his hair, read the newspaper while it dries, comb it and spray it.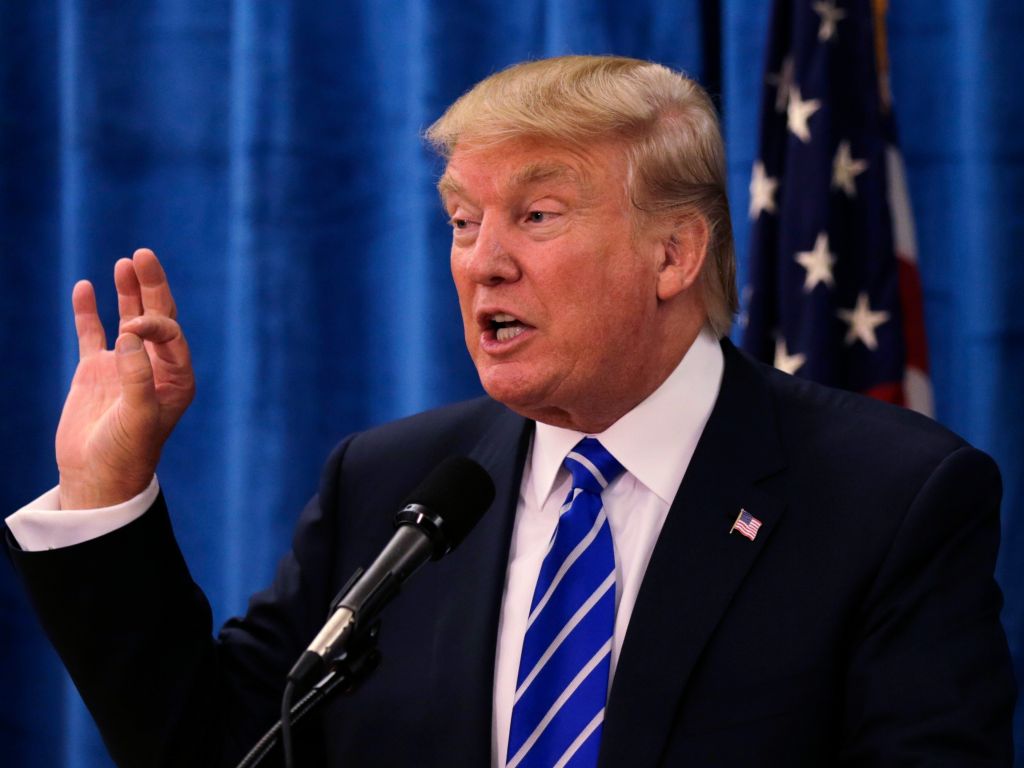 15. The Donald has never smoked cigarettes, drank alcohol or done drugs. His older brother, Fred, was an alcoholic for many years and warned Trump to avoid drinking. Fred ultimately died from his addiction.
16.In 1999, Trump proposed a one-time tax of 14.25% on individuals with networth $10 million or more and claimed that it would raise $5.7 trillion which can wipe out the national debt.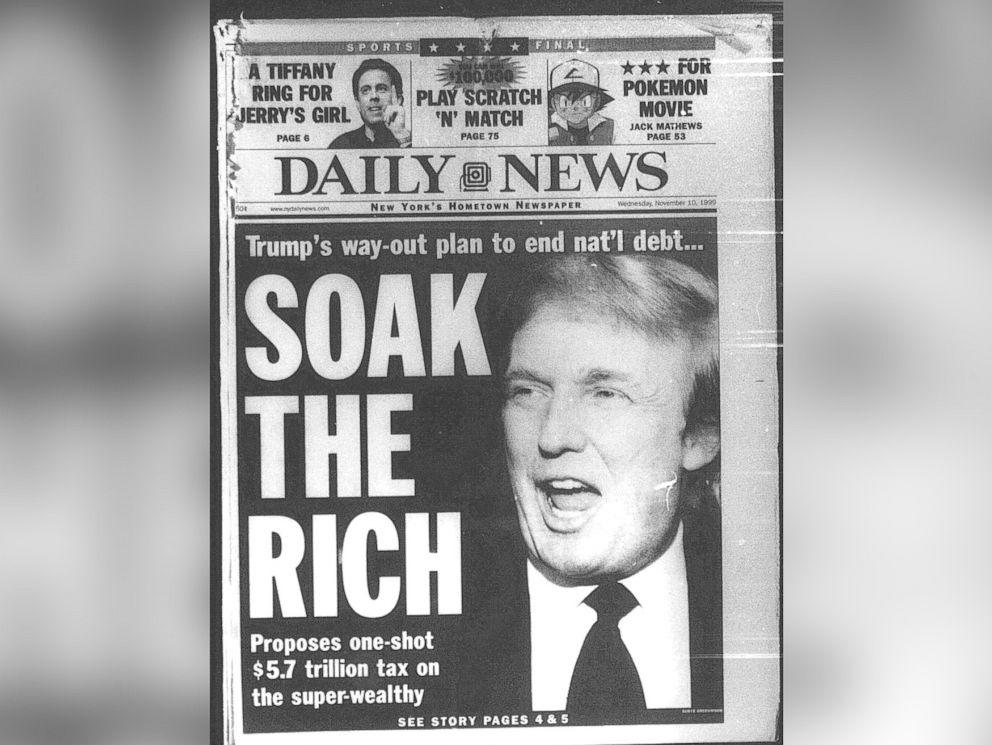 17.In 1990, Trump threatened to sue the stock broker firm Janney Montgomery Scott after an analyst said Trump Taj Mahal wouldn't survive financially. The analyst was fired for it and later the same year Taj Mahal declared bankruptcy.
18.Jeb Bush has made it his mission to frequently point out that Donald Trump is a germaphobe who does not like to shake hands. Trump has admitted that he likes to have clean hands and is bothered by the fact that he is constantly expected to shake hands. Bush pointed out that is somewhat of a problem for a future president, considering he would be expected to shake around 65,000 hands a year.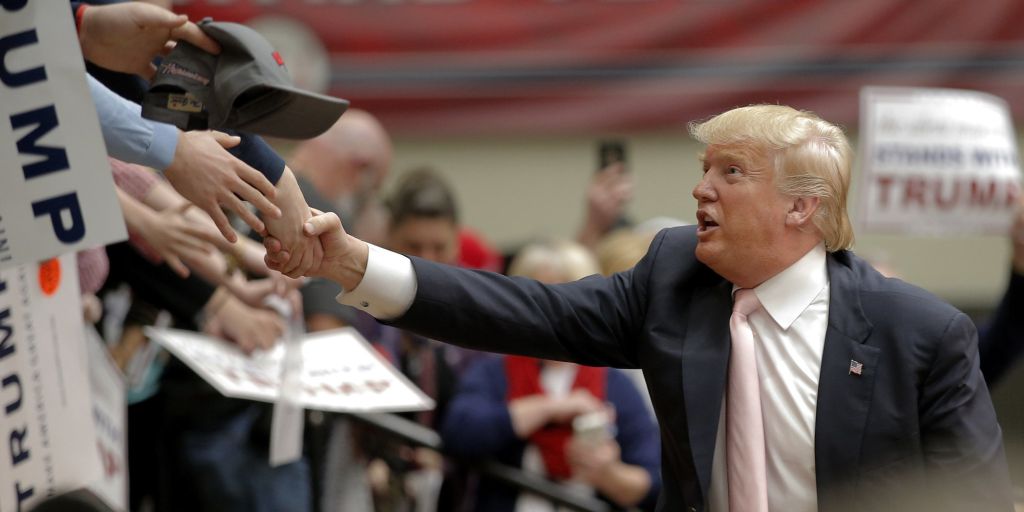 19.Decades ago, the editor of Vanity Fair, Graydon Carter, called Trump a "short-fingered vulgarian." Trump was so bothered by being called short-fingered that he periodically sends Graydon Carter pictures of himself with his hands circled with gold sharpie. He has also sent tracings of his hands to prove that there was nothing short about his fingers.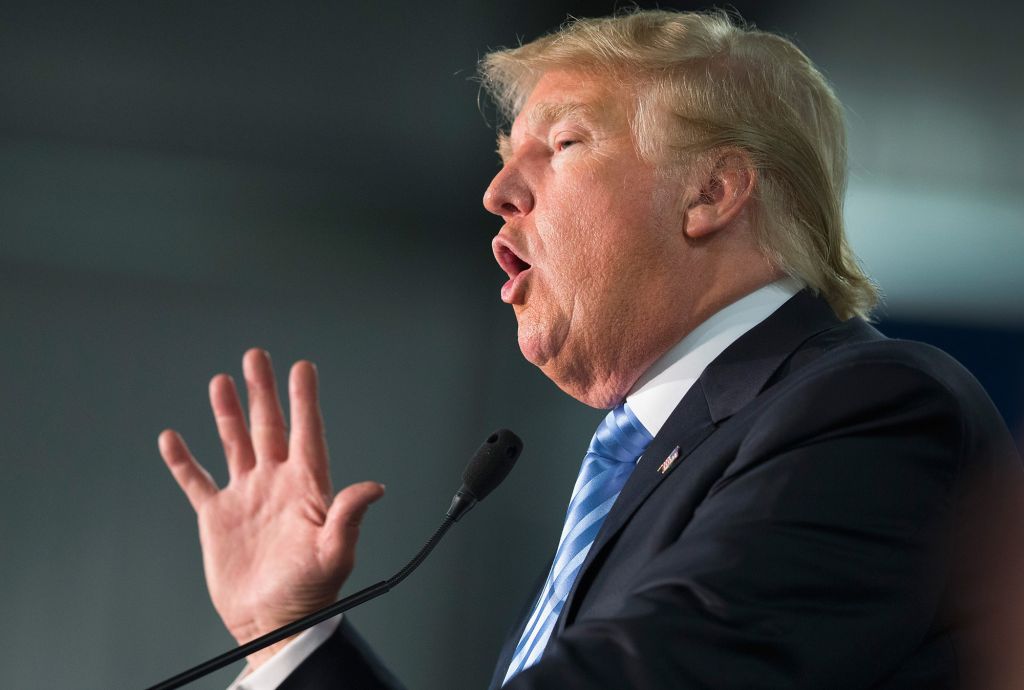 20.While doing an interview with Conan O'Brien on Late Night With Conan O'Brien, he claimed that he has never used an ATM. That maybe be true, because, well, he has people to use the ATM for him. The man probably doesn't even carry a wallet or debit card, because he is always flanked by people who do that menial stuff for him.
FULL SPEECH: President Donald Trump at GOP Retreat in Philadelphia
Donald Trump's Florida House Tour – 2016 (Inside & Outside) [$200 Million]
10 Expensive Things President Donald Trump Owns
See also:
10 Golden Lessons from Steve Jobs
15 Amazing Facts About Fidel Castro | Cuban Revolutionary Leader
Adolf Hitler – 20 Unknown & Interesting Facts | Decorated Veteran of World War I
16 amazing Facts You Should Know About Apple Inc.
25 Fascinating Facts About The United States of America | Must Read
If you like this post, Then please, share it in different social media. Help our site to spread out.